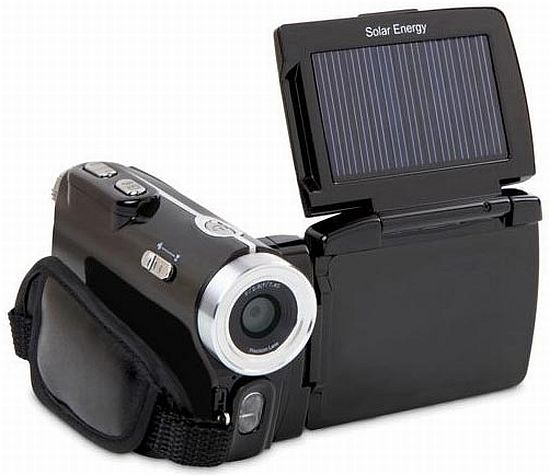 Eco Factor: Camcorder powered by solar energy.
For all those who want to shoot videos without worrying much about the battery life, the solar-powered camcorder might be the perfect gadget. The little camcorder includes a built-in solar panel that charges the device's onboard battery. The tiny flip-up solar panel extends the battery life of the camcorder by 12 minutes for every hour of sunlight exposure.
The technical spec list boasts some decent numbers as well. The camcorder is fitted with a 12MP CMOS sensor with 8X digital zoom, allowing the user to shoot videos at 720 X 480 resolution at 30fps. Videos are recorded in AVI format and stored on an SD memory card. Costing just $130, the camcorder can be connected to a PC via USB for data transfer and battery recharge.
Via: Geeky-Gadgets