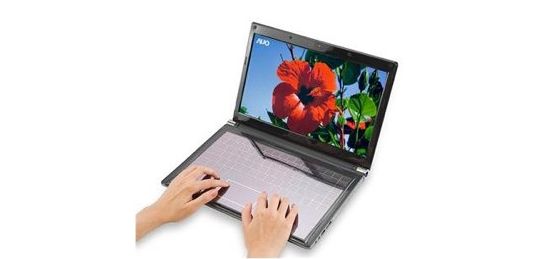 Eco Factor: Touch keyboard harvests renewable solar energy.
Logitech recently launched its new wireless keyboard that runs on renewable solar energy, and now we have Taiwan's AU Optronics with its new touch keyboard that harness the same energy. Unlike Logitech's more conventional keyboard, this one is essentially a solar sheet measuring just 2.1mm with touch sensitivity.
The keyboard neatly integrates the solar panel and the keyboard in one perfectly smooth and somewhat reflective surface. The keyboard promises to harness both natural and artificial light for a recharge. Unlike Logitech's freestanding keyboard, the AU Optronics device will be built in to laptops.
Via: TechCrunch