For most homeowners out there, an attic is usually an afterthought, and it is the most unloved place in their house. People consider it as a place to store their family treasures and heirlooms. They don't usually think of it as a comfortable and well-designed room that they can utilize every day.
However, today we will show you why an attic is as important as other rooms inside your house. In fact, with the help of some creative ideas, you can transform this A-framed space into a practical and stylish room that complements your home.
That said, an attic can be a complicated place to design and decorate because of its compact square footage and sloped ceilings. However, the beauty of this space is that you can turn it into any room you desire. A bedroom for your guests or teenage children? Check. A man cave? Sure. A small, cozy home office? Yes!
Today, we've gathered a few attic utilization ideas to help you create the attic of your dreams.
1. A fully functional wardrobe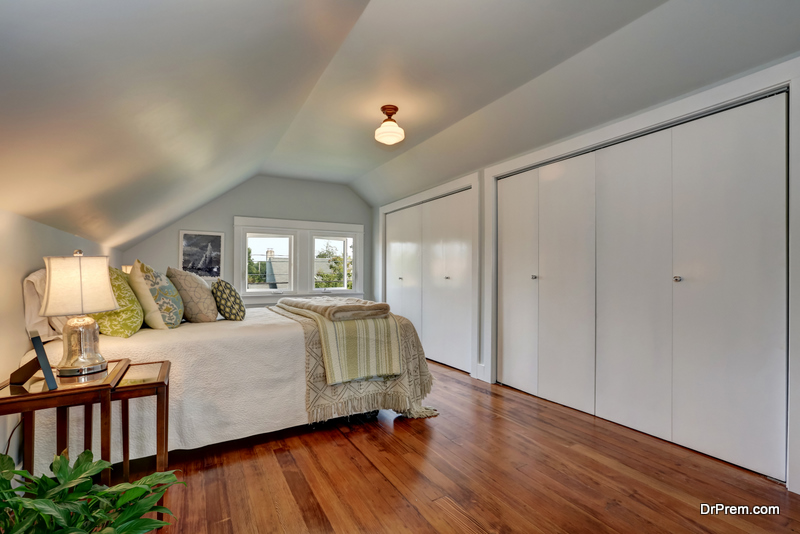 People never have enough space to store their clothes, especially women. So, what better way to utilize your attic space than to turn it into a massive, walk-in (more like climb-up) wardrobe. Just imagine that your clothes will ultimately be out of sight and out of the way when you store them in your attic. In addition, by doing so, you won't have to creep into your partner's cupboard space or drawers.
Moreover, it will also give you plenty of space to shore the shoe collection that you've amassed over the years. But before you turn your attic into a wardrobe, it is better to call in rodent cleaning servicesto ensure that there isn't any rodent infestation because rats will nibble away at your clothes and shoes.
2. A fully-equipped home office
Due to the Covid-19 pandemic, more and more of us prefer working remotely from home these days. Because of this, we have to juggle our work constantly around everything else that makes our home function as it should.
However, it often ends in complete disaster. So, what better way to keep your work separate from your home life than to turn your attic into a fully-equipped home office. All you'll need are a few office essentials, a desk, chair, computer, and a few pieces of décor, and you'll be on your way to creating an office space that isolates you from everything else.
Pro tip – do you have any tables stored that you're not using? This is a perfect opportunity to reuse old furniture. You can do the same with unused jars as pen/pencil holders. Instead of throwing away those jars, use them to store stationery items.
In the end, your attic is perfect to segment your work and home life. When five pm comes around, you have to climb down and settle yourself at home.
3. A second living room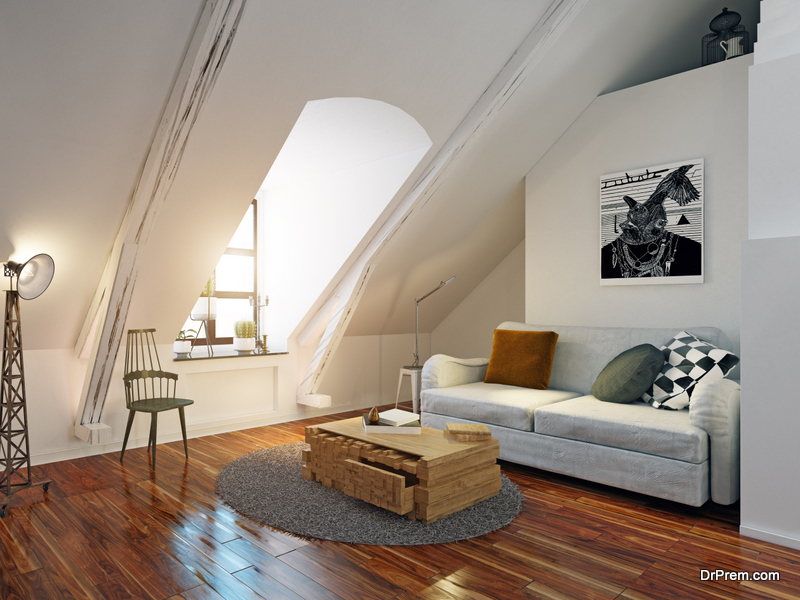 If you have children, you already know how much they love to have their own private space. But you need one too – sowhy not turn your attic into a small second living room? All you'll need is laminate flooring, a TV, some sofas, and a couple of chairs. To add more personal touch, add some mood lighting for good measure.
Pro tip – old chairs that you're not using can come in handy here. You can have them repainted to match the ambiance and use them to invite more people to the attic.
When you feel overwhelmed with the hustle and bustle of home life, you can use this second living room to escape all the tension and stresses of work and home. Not to mention, you can always invite your friends over and party without disturbing other family members.
4. A recreational room
You might've accumulated a collection of toys and other items that your kids might no longer use. These toys and things might take up extra space inside your home. Not to mention, they will become an eye sooner rather than later.
So, don't wait and call up attic cleaning services to get the space ready. Once it is, you can turn your attic into a reactional area for both adults and kids. Moreover, move in some games such as a foosball table or a darts board. Plus, you can even set up a pool table and a music system if you have the space.
5. A library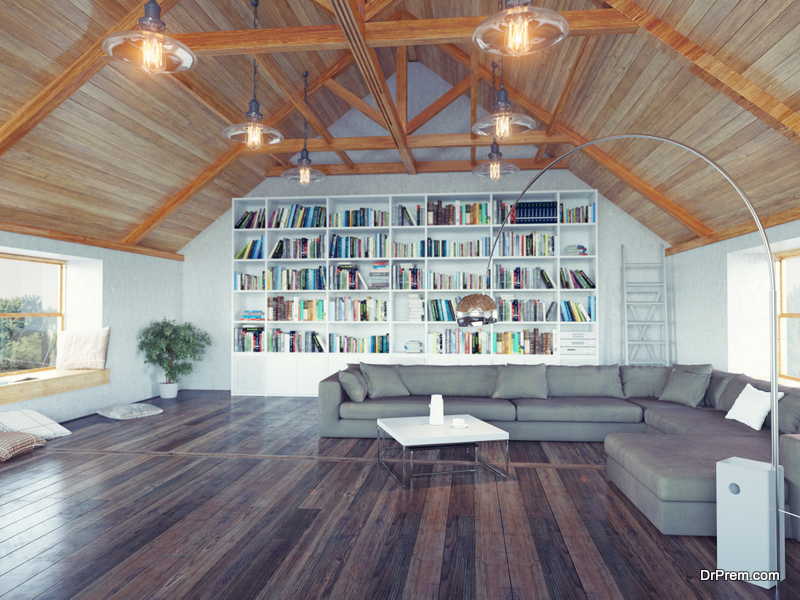 A home library is always another attic transformation idea that homeowners can look into to use this dead space. After all, book lovers usually have a collection in the thousands and eventually run out of room to store them.
So, instead of keeping your books in random places, turn your attic into a home library. With the right shelving choices, you can easily convert it into a library in just a couple of days.
Pro tip – it would be an excellent idea to use plastic bins to throw away trash rather than steel bins. Plastic containers are also lighter and more user-friendly compared to steel bins.
In addition, add some comfortable seating if you have space to complete the library makeover. Moreover, install large windows to let in some natural lights and give the whole place a more rustic, Victorian vibe. Of course, you can also install some light fixtures if natural light isn't your thing.
6. A creative studio
Finding the space and time to allow your creative juices to flow isn't an easy task. So, whether you write, sculpt, paint, or make music, having a quiet and clean space to get work done is necessary. That said, if you need some extra space to enhance your creativity, your attic might be what you're looking for.
So, transform your attic into a creative studio with a few pieces of furniture, a quick paint job, and a deep clean. Moreover, you can build your studio according to your art needs. For example, if you're a photographer, you can make your attic a darkroom to develop photos.
Pro tip – instead of having multiple wires running throughout the attic for your devices, it would be a good idea to buy a power strip. You wouldsave space and keep the attic looking clean once all your wiring goes into one strip, which would make a studio look congested and untidy if you were using multiple switchboards.
Or, if you're a painter, you can install a sink to wash your paintbrushes and some windows to let in more light. In the end, it is all about utilizing the space to your advantage and turning it into a space that fits your creative desires.
Conclusion
Many people don't see their attics as a functional space. However, it is more than just a place that fulfills your storage needs. So, with the help of some unique design ideas, a remodeling plan, the right contractors, and a lot of patience, you can turn this old, drab place into something of more value.
The tips mentioned above give you a starting point if you lack creative attic design ideas. So, why wait? Call your contractor today and get to work!
Article Submitted By Community Writer