Since times immemorial, mason jars have been an integral part of many households. Even today, many people use them to preserve food items like jams and pickles. However, food preservation is not the only purpose that mason jars can perform. You can make repurpose mason jars to serve in any way you want them to. Click through to find out some interesting ways to use traditional mason jars.
Mason jar Vase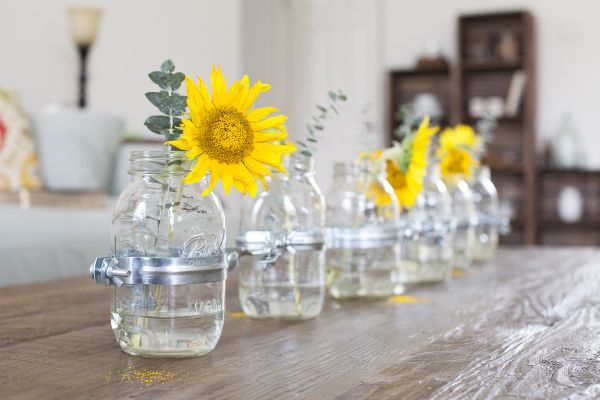 Mason jars can turn into beautiful flower vases. It is solely up to you to choose its outer appearance. You can keep the jar transparent, or you can color the outer side of the jar. The jars look lovely if you paint the outer side with silver or gold color. You can do some painting also on the jar to give the vase a classic look.
Soap dispenser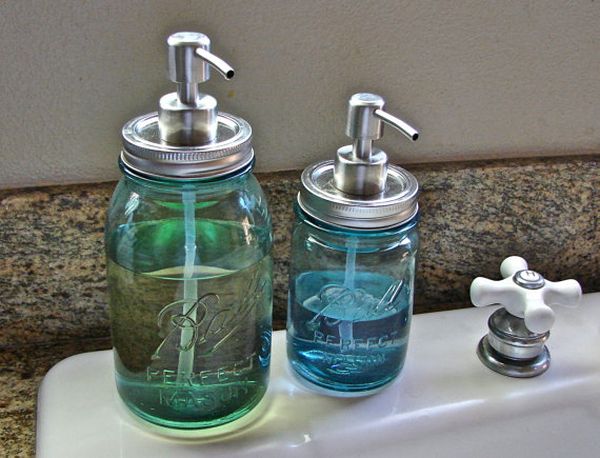 Mason jar soap dispensers are any day a better choice than plastic soap dispensers are. The transparent design enables one to find out the level of liquid soap inside and the time to refill it. You can customize them in numerous ways to suit your personal requirement. You can partially paint the outside of the bottle, paint the lid, or create unique designs on it to give it a vintage look.
Kitchen jars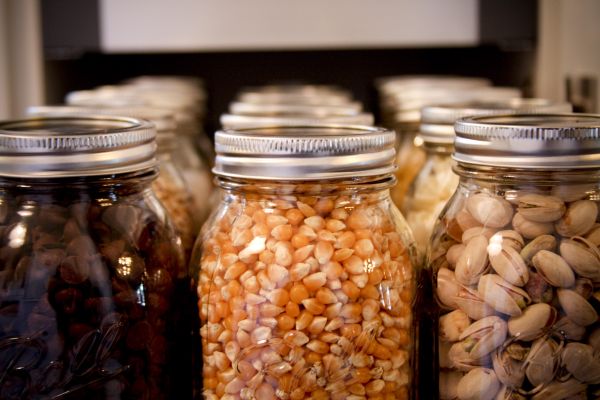 Glass containers stacked on kitchen shelves look beautiful, so you can arrange for similar sized or different sized mason jars and arrange them on the shelves. You can store all spices in small mason jars and pulses in the bigger ones. In order to eliminate any type of confusion, you can use mason jars with the chalkboard lids and write the names of spices and pulses on them.
Interesting storage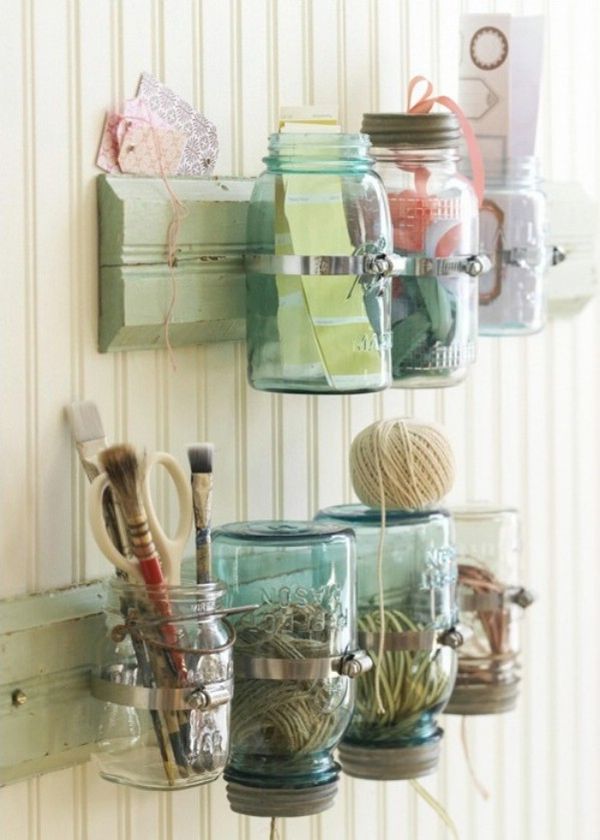 This one superb DIY project enables you to use mason jars in an interesting way. Take a plank of wood and attach big pipe clamps to it, and then hang the plank on a wall. Now fit mason jars in those clamps and store anything that you want. If you hang the plank on a bathroom wall then you can use jars to store ear buds, soaps, toothbrush and paste.
Mason jar oil lamps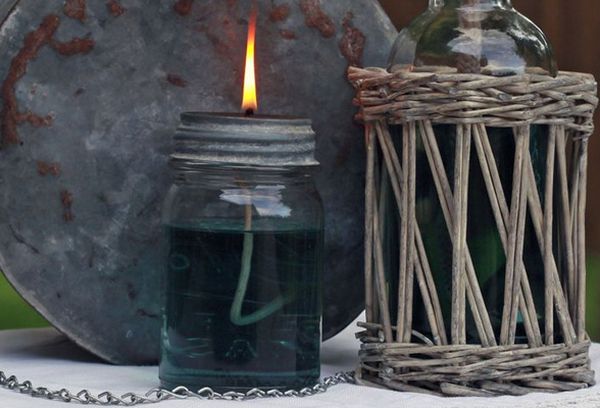 Oil lamps are certainly more efficient than candles, as they are refillable and last longer than candles. You can fill mason jars with scented oils if you want; drill a hole in the lid and your mason jar is fit to serve as an oil lamp.