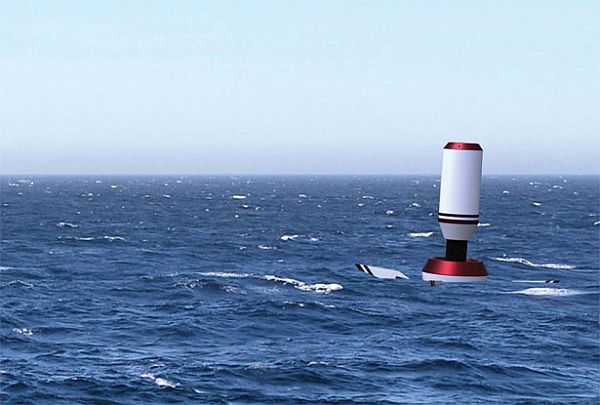 Seahorse Buoys are the latest creation by Simon Spagnoletti, a product designer by profession with vast experience in the field of designing mass products as well as exquisite high end products. The Seahorse Buoy comprises of a magnetic anchor with an affixed internal coil. There are a wide range of Seahorse buoys that function in many different ways; ranging from those having dock-able UAVs to wave power generating function to those having remote sensing capabilities.
The buoys with UAVs and sensor functions can be remotely operated via satellites generating real-time data. Buoys containing wave energy generation system eventually forms an oscillating magnetic field around it with its inward and outward bobbing motion, generating wave power of about 40-150KW/buoy. A large group of these buoys can generate enormous amount of power that can be tapped from wave energy alone.
The designer has also conceptualized a line of advanced wave power buoys with security and sensors to them to cater to the specific needs of consumers – commercial versions and different versions for governmental institutions.
Via: Tuvie