Tree huggers willingly do anything for the trees they love. Meet Bernie O'Brien, who is as devoted to trees as any environmentalist. In the past five year, with only the help of a shovel, pickax and a 30 year old Ford pickup, he has transported about 100 tress to sustainable environments. O'Brien cherishes his trees due to his belief that they have character, and has rescued many from being cut down or bulldozed.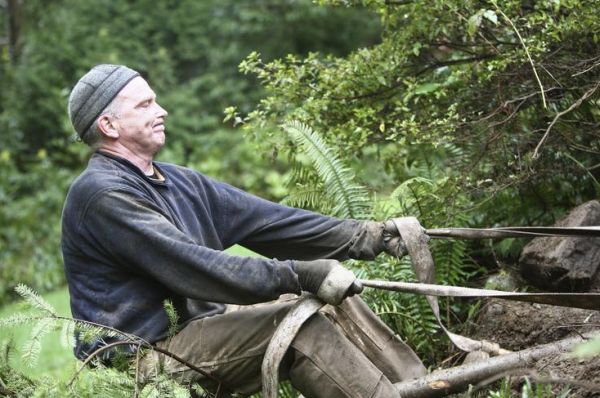 He transfers the trees to his private five acre Key Peninsula property under the ownership of himself and his wife. O'Brien realized the importance of trees to the habitat when a neighbor cut down some old growth trees, halting the soothing cry of owls. He decided to create his own tree sanctuary on his pastureland.
O'Brien's works as a senior consultant for Artech, a management firm involved in art collections, but on every other weekend he is an honorary tree hugger saving trees in trouble.
Regardless of weather conditions, he will drive long distances once he is alerted of a tree's peril, either from scouring Craiglist or an answer on his Craigslist posting. Once, he had an app that messaged him every time the word 'tree' was used on Craiglist , but he was flooded with useless junk so he had to give it up. The response to his posting keeps him busy; evidently there are many people who are also spiritually connected to trees. From the 10 year old boy, who wanted a home for the tree he had tended to from a seedling to the woman who treasured a pink flowering crabapple tree in memory of her brother. Similar distressed people cannot care any longer for the trees on their property so they turn to O'Brien's. Both trees are thriving on his property.
O'Brien is contemplating maybe buying more acreage and starting a tree retreat. He is so passionate about trees that he wants to commit to his endeavor until the age of 70.
Via: Patriotledger