The Port of Leith in Scotland has been chosen as the site of a wind turbine manufacturing plant. Spanish wind turbine maker, Gamesa, chose the port for its 125 million pound plant following a close race between Hartlepool and Leith. The initiative is part of the United Kingdom's government to establish wind energy plants that can supplement a good portion of the country's energy requirements. The decision will also see 1,000 direct employment opportunities created along with scores of others in the supply chain.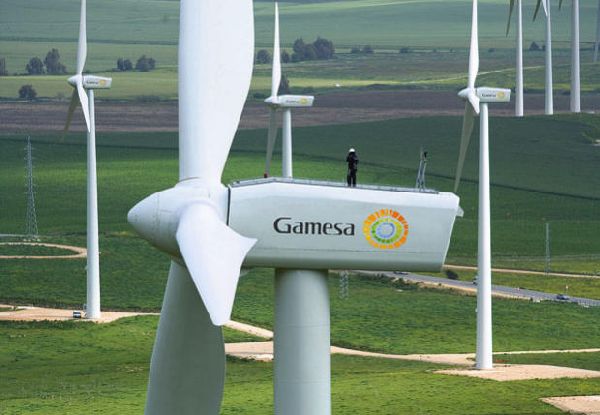 The plan to set up the plant in Scotland could give First Minister of Scotland Alex Salmond's popularity a boost as he's expected to ask citizens their take on independence. The country has also been looking to up its renewable energy target so the decision comes as a fillip. Europe as a whole has been deeply engaged in using renewables for power. In fact, the EU is said to be number two in the race to go green.
Gamesa will install new models of its offshore wind turbines. This, it is hoped, will see Scotland moving away more from conventional fossil fuel which is turning out to be a big issue in the world today. Gamesa is one of many manufacturers looking towards the United Kingdom for installation of wind turbines. Some of the other makers are Siemens and Vestas GE.
The UK is setting the year 2020 as its target of 18 gigawatts to be produced by offshore wind turbines. However, this is based on the cost factor of turbines as most of them don't come cheap. Scotland, meanwhile, has already set aside 70 million pounds for national renewable energy projects. With such commitments, the country could soon be depending on green energy to supplement most of its power requirements. This in turn will further boost Europe's reputation as being on the forefront of renewable energy generation.
Via: Greenwisebusiness