Seems only fair that someone should come up with a hotel that is designed keeping kids in mind and the Sand Castle, which is a part of Costa Navarino Resort in Messinia, Greece, is exactly that. Designed by Polyanna Paraskeva & Associates, the hotel is designed to ensure that kids between the age groups of 5-7 and 8-12 have an absolute ball as they play with its various vibrant elements and do so with glee. The idea here is to offer the perfect holiday experience for not just adults, who will find other appealing activities in the resort, but to make it equally memorable to the little ones by giving them what interests them the most.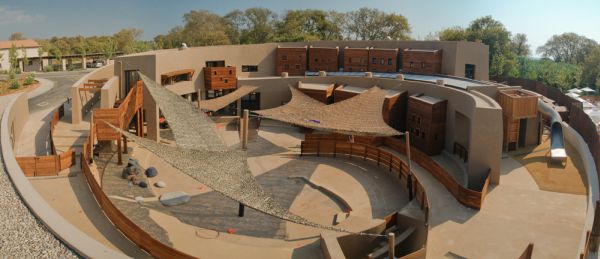 The building of the Sand Castle is designed to be an extension of the bay of Navarino itself and its large sand dunes present the kids with an opportunity to hone their creative skills while having loads of fun. The interiors of the Sand Castle are also designed keeping ergonomics in mind as everything is pretty much sized to the convenience of a 12 year old. On the inside are handcrafted décor and with lavish use of wood, the sand Castle keeps the kids away from plastic and close to natural elements.
In a world where more and more kids seem to want fancy gadgets and gaming consoles as Christmas gifts, recreational spots like the Sand Castle take them away from that plastic world and show them the joy of a life that is closer to nature. A wonderful idea that has been executed immaculately.