There are many designers who are recreating various useful items with different recycling techniques. But, recently a Dutch designer, named Dirk Vander Kooij, came up with the idea of building furniture out of recycled refrigerators. More interestingly the process of making such furniture is done entirely by a robot.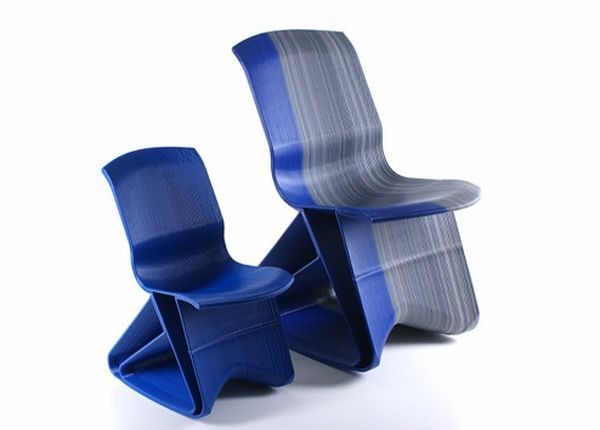 The designer was studying wood at the Wood and Furniture College, but eventually was more intrigued with the use of synthetic material when he went to Eindhoven. He was inspired by old printer while he was graduating. The whole process of making recycled furniture starts by crushing the old refrigerators parts and making a thick paste out of it. Then the thick paste is filled in a machine, which creates furniture out of it. When the designer made this product the first time he named it, 'The Elephant Skin Stool' of recycled material.
According to the designer the furniture was showcased last year at the Graduation Show of the Design Academy Eindhoven. There he told people that these robots are capable of making about 4000 chairs yearly and each piece of furniture is customized and comes loaded with functionality. The designer chairs made by robots are priced between $ 635.52 to $1297.52 and you also get a great variety of colors to choose from.
Via: Smartplanet