Halloween is one of the few festivities that bring out the kid inside us. Homeowners like to decorate their home during this festival and make it look eerie or creepy according to taste. It takes a lot of efforts to decorate the home for Halloween, but most of the decorations go to the waste bins once the day passes. Wastage of resources is not a good idea as it causes unnecessary pollution. The traditional Jack-o-lanterns and spider webs cannot be recycled, but there are other elements that can be reused and recycled. In the following, you will find out best DIY decorations which can be recycled further.
Dangling eyeball door decoration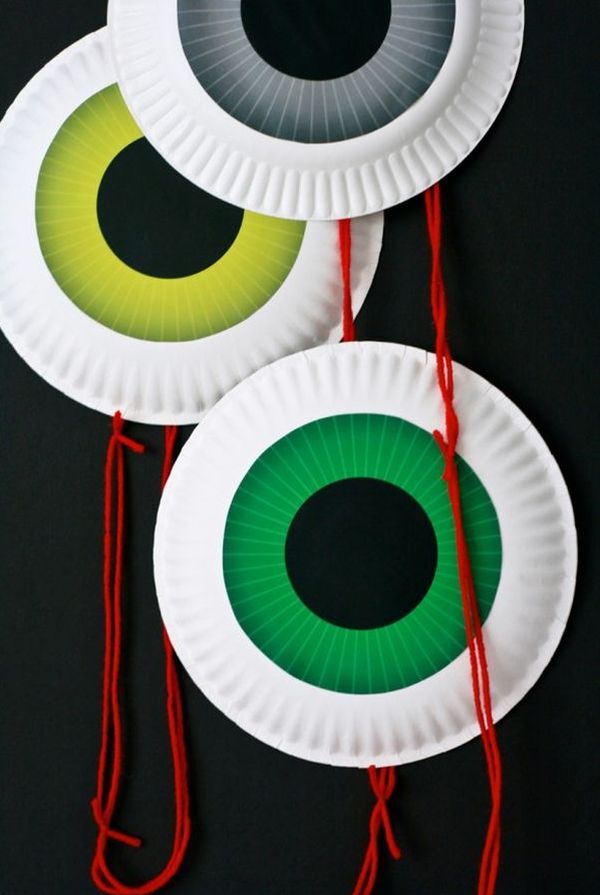 As children, you have probably heard of a ghost with bulging eyes who roams the city streets. Bring back that demonical spirit by creating a unique door decoration with red yarn and white plate. Both these items can be put back to regular use. You don't need to spend much for this decoration. Cut paper films and color them to resemble iris of a scary and bloody eye. Then stick the paper on the pack of the white plate. Stick the plate on the door with transparent tape. Tape the red yarn around it as if it is the bloody vein of the scary eye.
Plastic cup ghost luminaries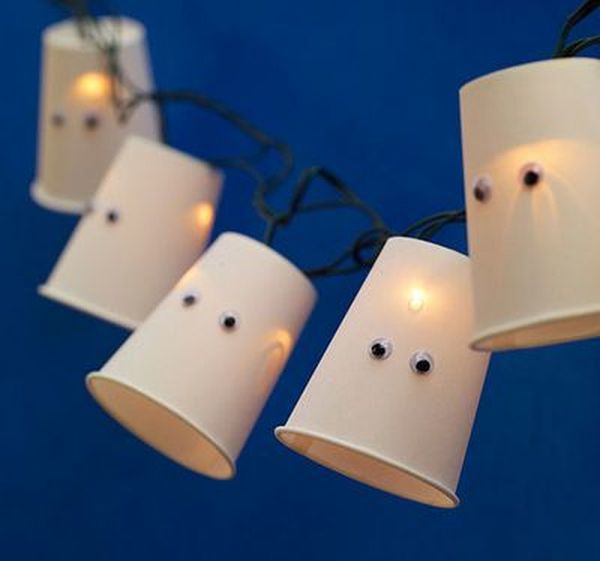 Get black marker and colorful plastic cups. Remember your childhood days when you liked nothing better than playing with colors. Draw scary and funny ghost faces on the cups and put LED tea lights inside them. Fix these cups all around your house or apartment. If you dim the lights for creating ambience, the plastic cups will guide your guests around.
Glitter bats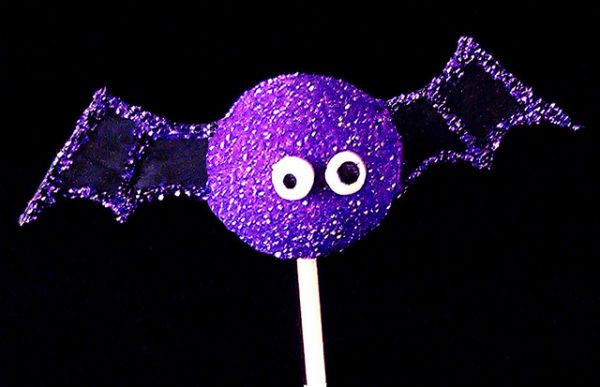 Get some bat clip art and trace them onto cardboards. Cut the design and then use glitter colors for painting each of the bats. Stick the glitter bats on walls so that they glow in dim light and make your rooms look spookily gorgeous.
Make BOO lanterns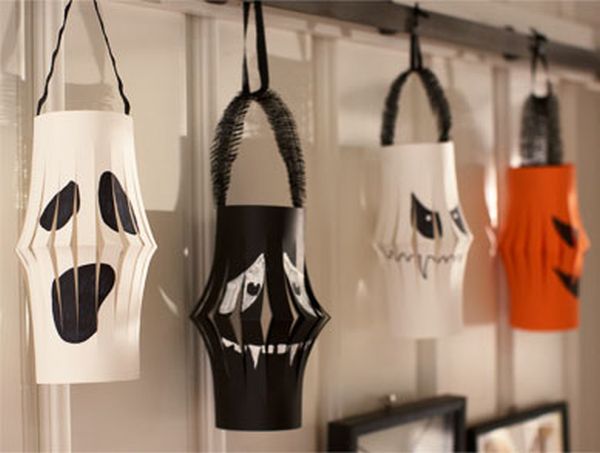 Are there useless cans in your home? Paint the outer body of three cans black and then make holes on them to spell out BOO. Place three cans together as decorations. A little bit of creativity can go a long way and you will get praised for your innovative ideas from the guests.
Summary
Use simple household stuffs and give them a creative twist so that they look scary and weird. Make things which can be used for next Halloweens as well.