Appleseed Energy that is a renowned green energy equipment provider that has been serving customers worldwide through its efficient solar energy equipped products. Another remarkable innovation of the company is in great demand these days, the Power Golf Cart. Apart from home energy efficient products, the company has done a tremendous new invention by bringing solar power to the golf cart.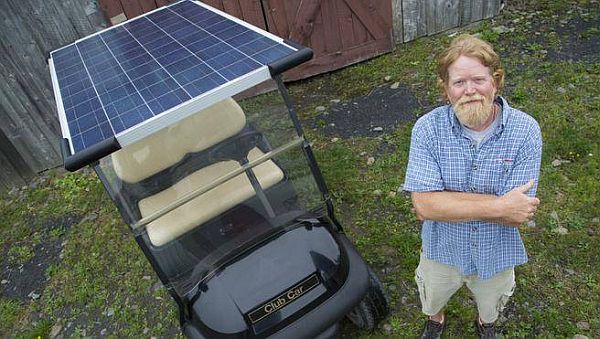 Distinct features and notable working procedure makes the Powered Golf Cart different from others. In order to transfer solar energy to the battery of the Golf Cart, Isle Madame's based Appleseed Company started off with an ordinary golf cart, and changed its back with that of photovoltaic panels that bring the sun's energy to the cart's battery. Later, the company took a test drive at the Dundee resort and Golf Course of Strait area and found that the solar powered cart could work far better than a cart charged by electricity. Without using electricity for charging the Powered Golf Cart even once, they drove it repeatedly for many weeks.
According to Brian rose, the President of Appleseed energy Company, the cart easily covered 150 holes without any technical difficulty as compared to the cart-motorized by electricity that can only cover 27 to 39 holes with a single charge. With the intention of checking the durability of the solar powered golf cart, the cart was driven over large and vertical hills and the results were positive. People prefer playing golf in good and sunny weather and no one plays golf in night or bad weather. Therefore, golf carts and solar energy ideally engage with one another.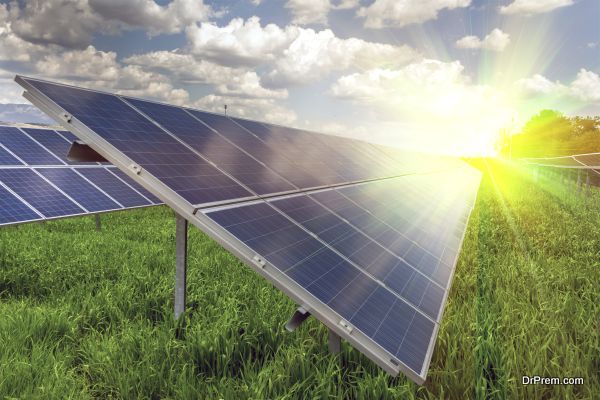 Powered Golf Cart is not only an energy saving product, but also a brilliant marketing idea for golf course. The Company has not launched the product in the market yet because they are still thinking over their final decision of whether to export the panel directly to the golf cart manufacturers, or to make some more innovations to the existing powered golf cart. They are trying to modify the product even more and present it in a unique and different style in competition with other golf carts. The company expects that with amazing attributes and unique technique, the cart will lead the market after its introduction as a commercial product.
Summary
Solar powered golf carts can be very useful. Since much of golf playing happens on a sunny day, the cart could easily charge itself and be cleaner and far more efficient than its competition.