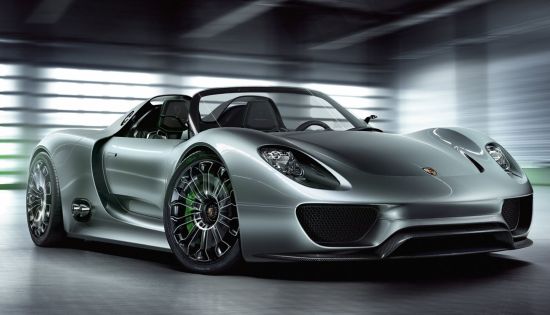 Eco Factor: Concept car designed to be powered by a hybrid engine.
Porsche has announced that the company will be showcasing its 918 Spyder concept at the Geneva Motor Show. The concept, which looks like a Carrera GT is powered by a 500hp V8 along with two electric motors that produce an additional 218hp or 160KW. According to the press release, the car can theoretically reach 62mph in just 3.2 seconds with a top speed of 198mph.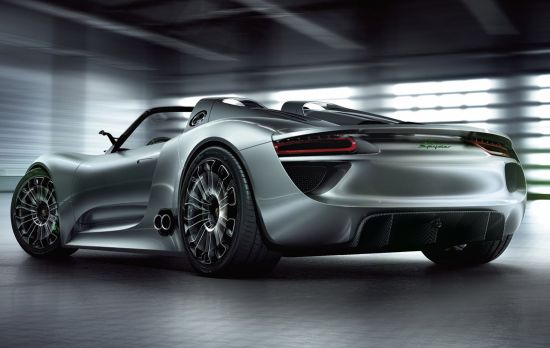 The car is a parallel hybrid and can run on either of its two engines or a combination of both. There are no less than four modes that configure the powertrains for performance or efficiency. The 918 Spyder plug-in hybrid can reportedly run for 16 miles on electrons alone and offers an efficiency rating of about 78mpg.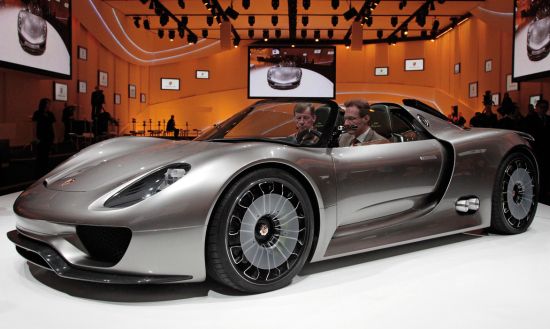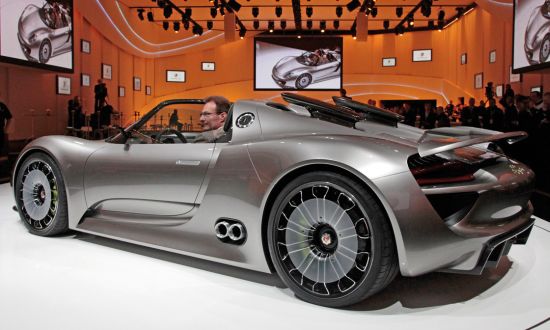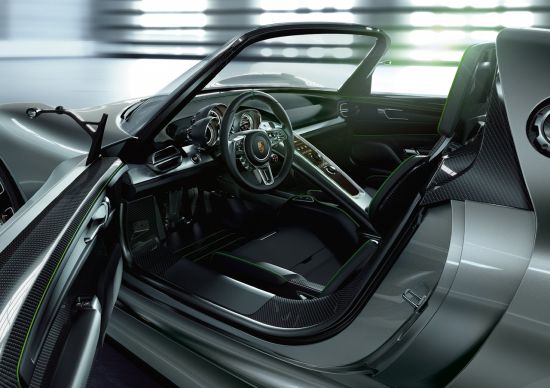 Via: AutoBlogGreen