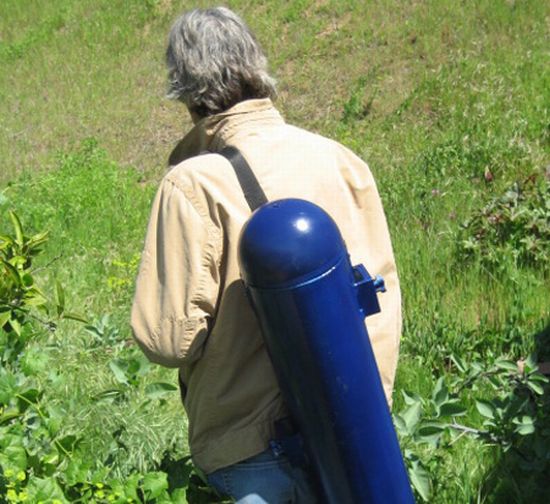 Eco Factor: Portable hydroelectric generator to provide up to 500W of renewable power.
California-based Bourne Energy has unveiled a backpack hydroelectric generator that weighs 30 pounds and generates up to 500W of renewable power. The BPP (Backpack Power Plant) can create clean power from any stream deeper than 4 feet. The company also showcased a more-rugged version of the BPP that has been designed for military use.
The BPP-2, which costs about $3000, operates silently with no heat or exhaust emissions. The system is 40% less visible during operations and can be bottom mounted to be totally invisible. To install the BPP, the user has to dig two trenches on opposite sides of a river and insert a lightweight anchor into each. Finally the user will have to run a synthetic rope between the anchors and the BPP.
Via: Wired