Packaging manufacturers and retailers will be required to pay for recycling and collecting under new UK government plans, aimed towards cutting down on waste that goes to landfill. Currently, 90 percent of the recycling bill is paid by the council, but if the government's new strategy is implemented, this will go to packaging producers. Thus, they'll be forced to think about sustainable practices.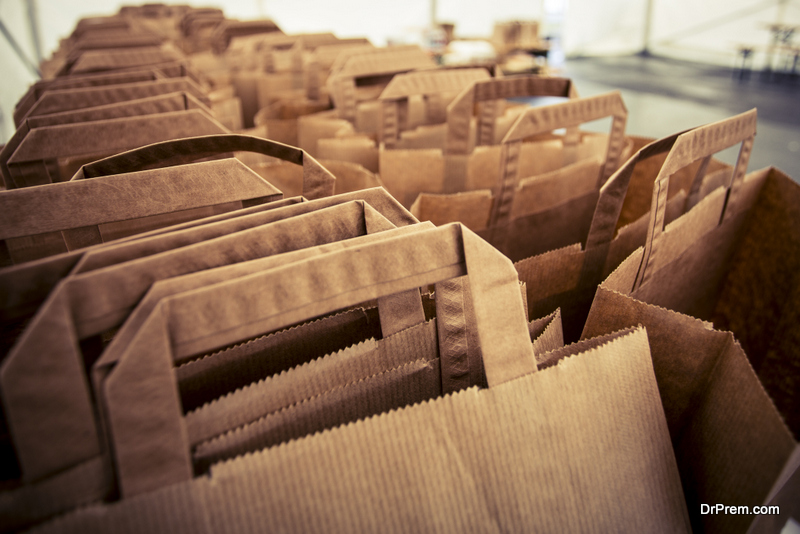 The strategy will not only force packaging manufacturers to pay millions of pounds towards the disposal recycling of packaging waste, but also tackle food waste and plastic pollutions. Under the new plan, the government aims to introduce tax on single use plastics if its recycled content is less than 30percent. Moreover, it plans to ban plastic package in areas where alternatives are available. The UK government also aims to start a "deposit return scheme" for cans and bottle.
Some people are supporting the initiatives of the government but are angry at the slow implementation of these measures. The UK government will put their plans for making packaging producers pay for the disposal and recycling of packing for consultation shortly. Other European countries like Netherlands, Belgium and Germany have already implemented this kind of system. This shows that the UK is far behind European countries in the implementation of systems that can cut down on food and plastic waste.
In the strategy, it is stated that extended producer responsibly (EPR) is an essential environmental policy approach through which the government aims to extend the responsibility of the producer to the post-usage state. This will incentivize manufacturers to pay more attention to the design of their products and ensure that their products are easier to be dismantled, re-used or recycled. Many countries across the world have adopted this to deliver higher recovery, collection and recycling rates.
Dr. Lyndsey Dodds, UK Marine policy's head at WWF said that it's great to see the government taking initiatives to make recycling easier and asking packaging producers to pay for their waste. But that isn't enough to cure the country's plastic plague. She said that the amount we produce and use must be reduced and the government needs to implement this strategy urgently to tackle plastic waste before it's too late.
Louise Edge of Greenpeace UK said that the most encouraging thing about the government's proposals is that the plastic producers will finally be held responsible for the harm they are causing and will have to pay it. He added that this would help in getting expensive and hard to recycle packaging off the shelves and drive better product design and investment in reusable and refillable packaging.
The government needs to pick up the pace and get the green light on their proposals soon. The plastic and food waste problem in the UK needs to be tackled fast. Otherwise, it'll get out of hands and we won't be able to stop it.