The diary business was probably one of the best models when it comes to a green business venture that has little negative impact on the planet. There were times when an electric truck used to move around the streets of London delivering milk in glass bottles that were collected the next day. No plastic, no carbon emissions and an industry that provided perfect services for several decades without fail. But the electric milk trucks, or 'milk floats' as they are referred to in England, have now almost disappeared.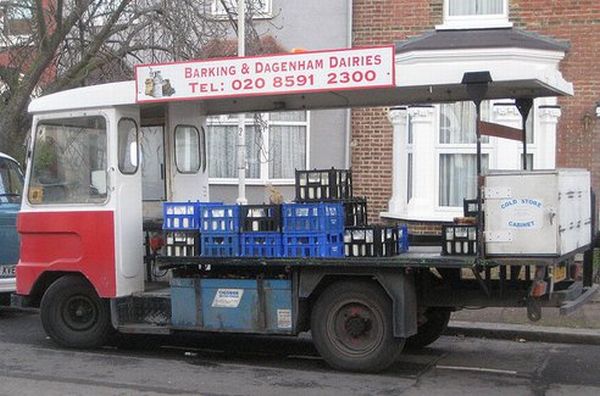 That probably is no surprise though as everyone buys their milk off of the supermarket shelves in cartons and the old milk service is all but gone. The trucks though are still a part of the old London charm and surely invoke some nostalgia among many for whom they were a part of many beautiful mornings. The electric trucks were all electric, could cruise at 20 miles an hour and had a range of 80 miles on single charge. The added benefit is that they never had to pay any road tax as they are all electric or even the congestion charge in Central London. And now different companies have found new uses for these old trucks.
While some are delivering fresh green vegetables using the milk floats, others are using them as a vehicle in charity events, carnivals and festivals. A company named 'The Old Milk Float' rents out these vehicles for weddings and other social events and they have realized that the vehicles are still pretty popular as they bring back the memories of the good old days to many.
Via: Treehugger