EH Line's new electric bicycle, the Street Racer is a well-built vehicle. The e-bike that supports a speed of 45 km/h (28mph) with its 250 W motor has been flaunted by EH Line as the 'Ferrari' of its e-bike line. Anyway, it looks like that the Street Racer is a highly innovative e-bike with its superb design, power and efficiency.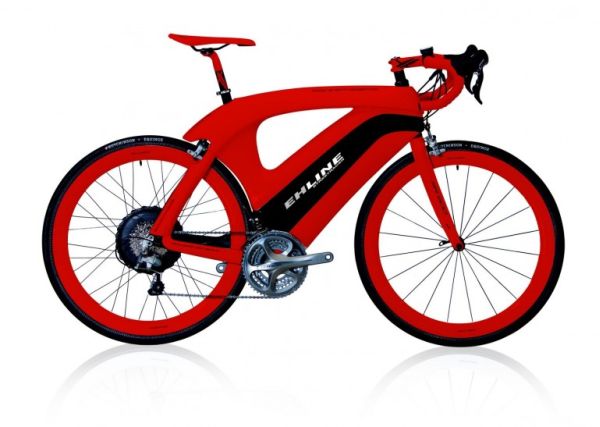 If you love dazzling design and style, the Street Racer is for you, indeed. Apart from its performance and speed, the new EH Line e-bike is featured for its cute look. The bicycle is manufactured of aluminum monocoque that comes in a variety of breathtaking colors. The company claims that the sporty bike is available in any color the costumer requires.
Its powerful 250W motor provides great speed and efficiency for new EH Line e-bike. Green enthusiasts will certainly love the vehicle since it consumes less energy and provides better speed. What is amazing with the e-bike is that it utilizes a BionX engine along with power sensing capability. It is a famous edge of pedal-assisted and electric motor technology to run the vehicle. If the rider wants some exercise, he/she can just go to the pedal mode and travel ahead with pedaling.
The new EH Line e-bike weighs at just 16kg (35lb) and the company has started selling the 'Ferrari' sporty bike for a price of EURO 6,990 (approximately $9,250). Get a piece of the elegant bicycle to have a great green ride with some pride.
Via: Gizmag