Specialized has developed a new unnamed bike, which supposedly seems to be a new generation S-Work Roubiax SL4. Tom Boonen, Sylvain Chavanel, and a few others will ride it across the cobbles of Paris Roubaix unveiling all its details, but until then, let us discuss the specks that visual inspection has revealed to the media.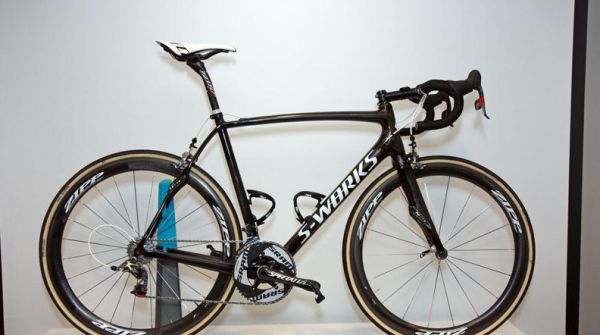 The most noticeable change that we see is that the Zertz viscoelastic dampers, which are inserted into the fork blades and the seats, although the same, they are larger than before and are plugged inside new pockets integrated in the frame. This will maximize the surface area an also permit greater comfort to the rider.
The chassis has been upgraded and so has the complementary seat post concept. The weight of the bike prototype stands at 7.53kg and its steering retains the present 11/8in to 13/8in diameters. The special thing is that weight of the carbon fiber COBL GOL-R used is estimated to be 230g only , and even though it has an up and down motion, but test apparently reveal that this does not bother the rider when the saddle height shifts.
Other variations introduced include, decrease in the bar width from a 46 cm to a 44cm and also some tweaks have been made in the insoles to improve the pedal stroke. All these changes claim to save the riders 20 watts of energy while cursing along and it also stabilizes the sprinting style.
Via: Bikeradar