If you do not have a corner cubicle overlooking the mountains and river, do not worry, with some simple Eco-friendly ideas, you could transform your boring office cubicle into a green wonder. Transform your dull office into your neighbor's envy by incorporating some simple measures which will decrease your carbon footprint and increase your green-print.
Use wicker chairs and wicker furniture
Wicker is an environment-friendly material usually woven out of hard environment-friendly materials. There are many manufactures in the USA who manufacture wicker chairs. The wicker chairs are comfortable and cozy and offer an esthetically better alternative to your "office" chair. Wicker furniture have been documented as far as the ancient Egyptian times, they were then passed on to the Romans who popularized them in Europe. One of the best know manufacturers of the wicker chairs is the Heywood-Wakefield. Rattan shack company also offers a very good collection of indoor furniture and also offer free delivery for purchases upward of $500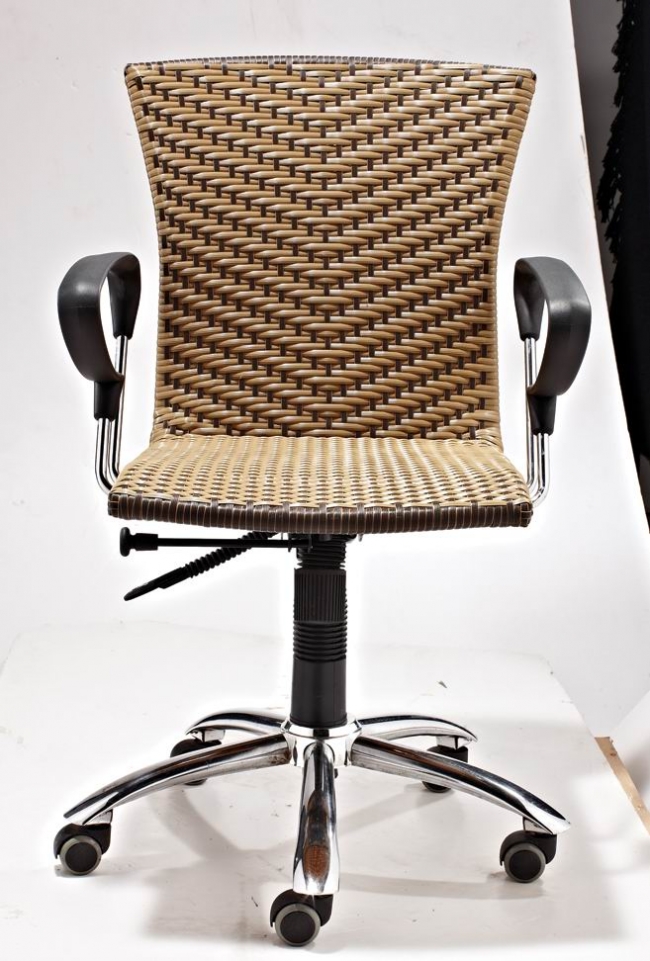 Using recycled wood
A few year back companies like Herman Miller, selling high end furniture would only used rosewood have now switched to selling office furniture made from cherry and walnut. Several companies like Knoll , which pioneer in office solutions now use recycled wood and also make chairs from recycled soda cans and bottles.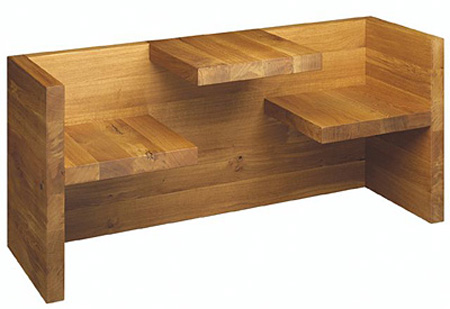 Flooring solutions using bamboo
Bamboo is proving to be an attractive alternative to hardwoods flooring. It is quickly renewable, and matures in five to seven years, while hardwood takes about 50-150 years for maturity. It is extremely hard and in some cases is even harder than hardwoods. Apart from these features, bamboo is esthetically pleasing and readily available in solid, woven or engineered forms. It comes in a variety of color hues and grains and is cost-effective and can be easily installed. The solid bamboo is made of strips of bamboo that are glued together. The woven bamboo on the other hand is made of shredded bamboo that is then mixed with a resin and compressed to form the flooring material.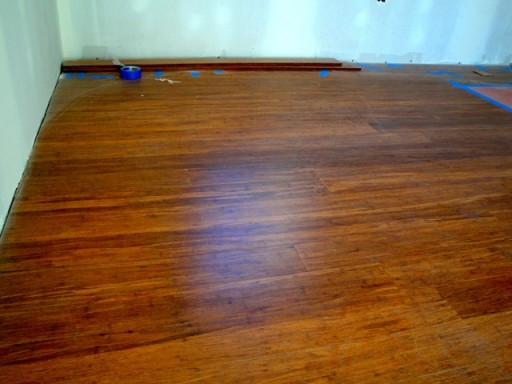 Office painting
Painting an office causes a lot of problems and is one of the major indoor pollutants as the manufacturing process of the traditional paints produces high amount of volatile organic compounds (VOCs) that are hazardous. Greener solutions include powder-based finishing coats, that are VOC-free, and require less energy to produce. In the traditional style of wet spray painting, about 40 percent of the paint is waster while in the case of powder-based finishing the wastage is around 5 percent.
Using recycled steel
Steel is technically 100 percent recyclable. Some companies like steel-case and particle boards that are made from recycled steel . Recycled office supplies are in vogue and it is a whole new industry in itself
Using Eco-friendly upholstery
The use of fabrics in office cubicle can also be made Eco-friendly by the use of materials such as jute and calico (unprocessed cotton). Jute fiber is quite strong, and it does not fibrillate or (those with allergies will love this) bleach easily. It is one of the cheapest natural fibers, and has a wide range of applications, apart from, this jute is carbon dioxide neutral, improves soil quality. Products made from jute are 100 percent biodegradable and can be easily disposed without causing environmental hazards. Growing jute is also relatively simple and it can be harvested within 4 to 6 months, and can produce between 20 to 40 ton per hectare. Jute carpets are particularly attractive and can come in many hues, jute also offers several other products like mats and even office bags.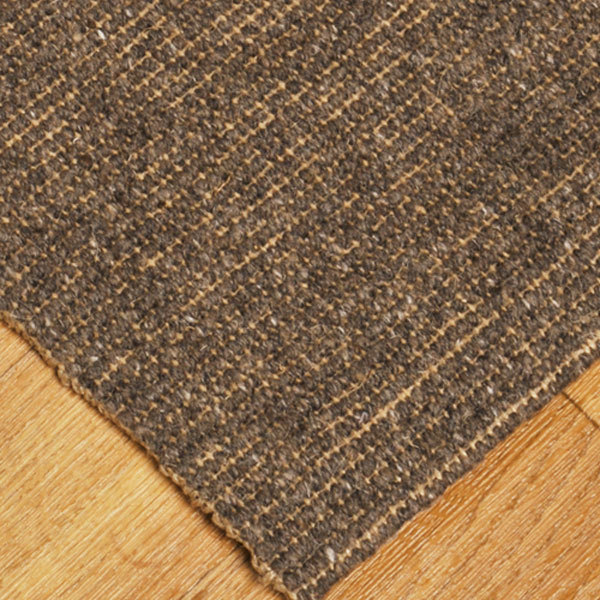 LED lights
Light-emitting diodes (LED) are an Eco-friendly lighting option. LEDs are energy-efficient, when compared to the traditional incandescent light bulbs, that waste 90 percent of the energy on heat. The light is radiated in a single direction and produces a small fraction of the heat, when compared to fluorescent and incandescent lights. Halogen incandescent bulbs and compact fluorescent lamps (CFL) are also other energy efficient options. Incandescent bulbs and CFLs waste more energy than the LED lights and these are regarded as the most efficient lighting systems. LED saves money in electricity bills. An LED bulb has an average operating cost of $1 per year, a CFL costs of $1.20 annually, a halogen lamp costs $3.50 a year and the traditional incandescent bulb $4.80. The LED bulb also lasts 25 times longer than the traditional incandescent bulb.
On the whole there are many ways to make an office or your cubicle in sync with the environment. For a complete list of environmentally preferable purchasing.