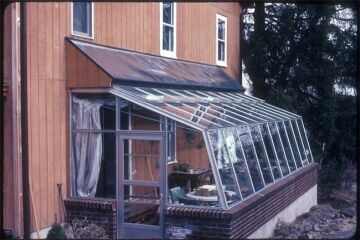 Just think of living in your own house without paying your heating bill for decades. No, it is no dream. This is what David Mears and his wife Dorothy did for more than 25 years – did not pay the heating bills for their house, rather they did not have to.
The secret lies in his knowledge of alternative energy sources for commercial greenhouses. It is the energy crisis of the 1970's that encouraged David to go with all his energy-efficient innovations.
Mears installed a special sub-floor that can be filled with water and heated by solar collectors or a backup fossil fuel system, to make use of it on cloudy days. This allows for a massive heat storage system that turns the entire greenhouse floor to a primary heat source and heat exchanger. Is not the concept encouraging, building optimism?
Via: Live Science