Mugen Motorsports, a racing company associated with Honda, has uncovered its new electric race bike, the Shinden for the 2012 TT Zero race on the Isle of Man. Famous British motorcycle racer John McGuinness is to race Shinden in the upcoming TT racing. McGuinness touts a wealthy track record in TT bike racing.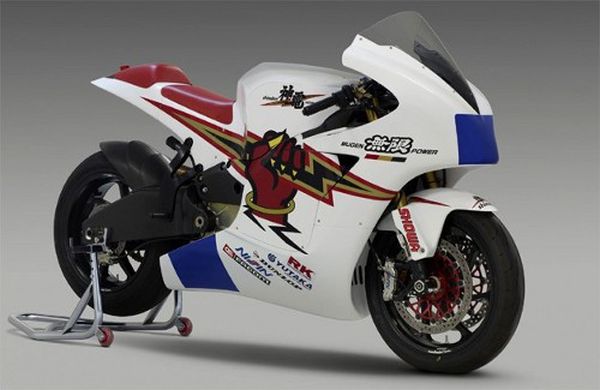 Shinden means 'Electricity God' in Japanese with 'Shin' standing for 'God' and 'Den' for 'Electricity.' Well, vindicating its name, Shinden is a high powerful electric bike mounting a three-phase brushless DC motor that flaunts an output of 120 hp and 162 ft-lb. of torque.
The 260kg stylish electric bike sports a 370V lithium-ion battery for brilliant performance. Shinden has a sleek body with a sharp rear part. Its upward-sloping belly grants an overall impressive look for the bike, which even outdoes Honda's recently announced RC-E electric superbike in several fronts.
In fact, Honda is not directly related with the Shinden project. But, there has been a murmur that this Shinden race bike was built by Honda and Mugen Motorsports, which is an independent facing company, however. Honda unveiled its superbike the RC-E at the Tokyo Motor Show in the meantime.
Mugen Motorsports is highly hopeful that John McGuinness will win Shinden in the TT racing. The rider has a long experience in racing HM Plant Honda in several road races including the North West 200, the Isle of Man TT and British Superstock 1000 series. When the power of Shinden and skill of McGuinness unite, Mugen Motorsports, smells of their bike's triumph
Via: GreenPacks