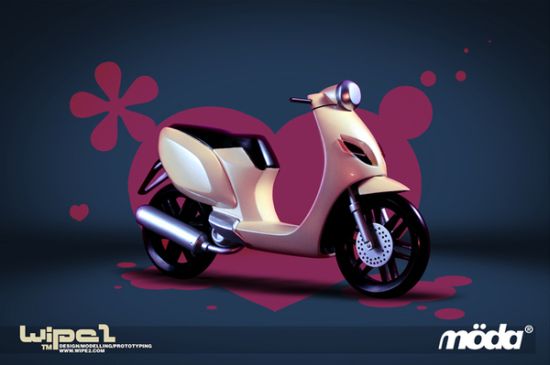 Eco Factor: Low-emission scooter powered by a hybrid engine.
Designers over at Wipe2 Studios have come with a concept scooter that is powered by a low-emission hybrid engine that is fueled by gas and electricity. Designed for youngsters, the concept scooter, dubbed MODA, features sporty colors which will surely attract both men and women.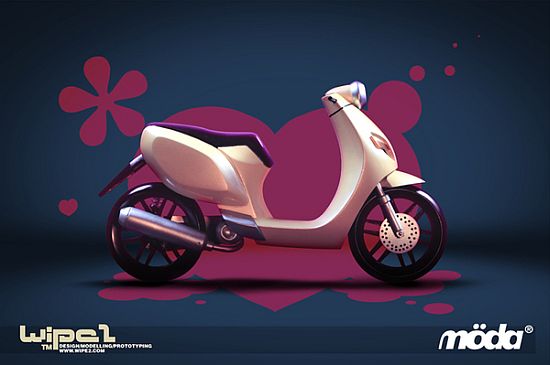 MODA features large trunks on the sides and includes large 15" wheels for more stability. Moreover, removable and customizable panels on both the sides have also been included. The design team envisions that the scooter could also double as a fashion accessory for youngsters.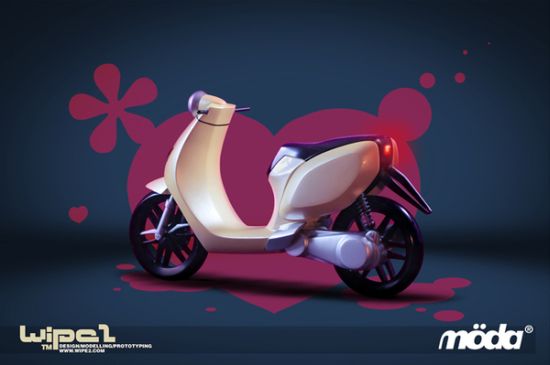 Designers: Wipe2