MIT researchers have once again proved their worth, this time by developing a new type of glass that not only doesn't reflect light but repels water as well using nanoscale cones on its surface. The innovative team of researchers is hoping that the technology will soon be applied on the windshields of cars, solar panels, optical devices and ordinary windows. The new glass barely resembles conventional glass because of its lack of glare.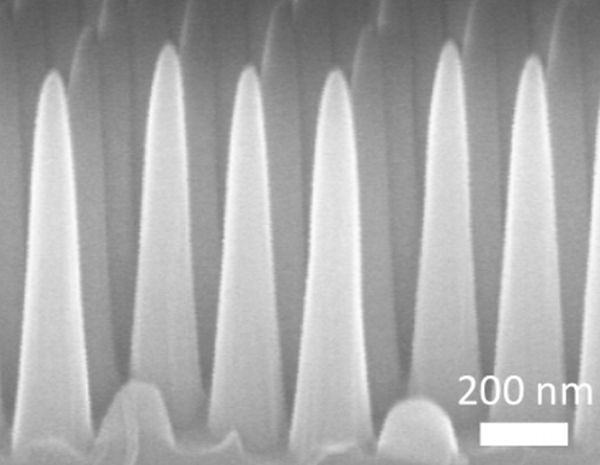 The technology was documented in ACS Journo and gives hope to a future that will see glass being able to virtually 'clean' itself. It could prove to be especially beneficial to cellphone displays and solar panels, the latter of which won't require much overseeing once it makes use of the technology. What the researchers are now hoping for is an inexpensive manufacturing process that will make their findings easily applicable.
Solar panels, despite their huge benefits, tend to accumulate plenty of dust and dirt owing to their outdoor locations. Not only does it pose a problem for cleaners but it reduces their harnessing efficiency by as much as 40 percent. Considering solar cells don't really come cheap, such inefficiency doesn't offer value for money unless panels can be kept free from grime. The researchers' technology, therefore, will allow PVs to clean themselves and boost their efficiency.
This isn't the first time we've heard of hydrophobic glass but it is the first instance where the water repelling surfaces work to a more effective degree. Additionally, the new glass also doesn't reflect light unlike previous hydrophobic glass.
Aside from the obvious benefits to solar panels and windows, the technology could greatly aid in the manufacture of optical devices such as magnifying glasses and cameras where it will enable people to use such devices in humid temperatures and foggy locales.
The glass was fabricated with coating and etching techniques applied on thin layers and a photoresistant layer that produced the nanoscale cones on the surface.
Via: MIT