MINI Zero concept is one car that has elicited diverse response from people. Some compare its beauty to Volkswagen Beetle and others despise it for its playful style that makes it appear more like a toy car. The launch of the third generation of MINI is planned for 2013 and it will retain its three door hatch, but will have upgraded and revised exteriors and interiors. What makes it our concern here at Ecofriend is that this transformation of the car is speculated to make it ultra lightweight, with an indeed good power to weight ratio, reducing its carbon footprint considerably.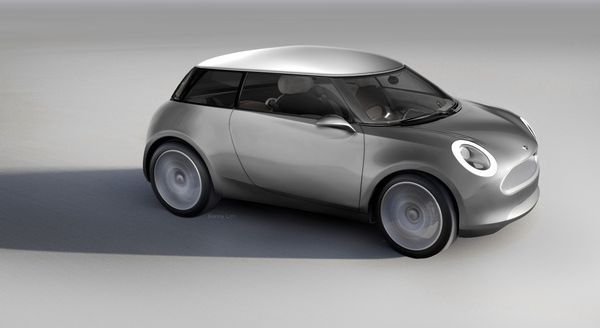 This sequel of the hatchback, that first appeared in 2001, is a radical departure from the versions like the R56. Its design might have become more sophisticated and athletic, but it still retains the characteristics of the original iconic MINI. Reclaiming this originality, it stands to be 3571mm in length, which is just a tad smaller to the MINI Cooper, but a bit longer than the MINI Rocketman, which sadly had to be cancelled.
For those of you, who are aficionados of the MINI original, you'll be happy to know that the Zero version can simply go back to its roots by pressing the reset button. It is believed that it will be powered by a range of turbocharged three cylinder engines. It might even share the modular F-platform with BMW's front wheel drive models.
MNI's competition with bigger and grander brands like Audu A1, Fiat 500, etc. has kept its market share a bit on the lower ebb, but who knows when the tables might turn, but this will be tested in 2013, when the final MINI Zero will make its entry into the small car segment.
Via: Behance