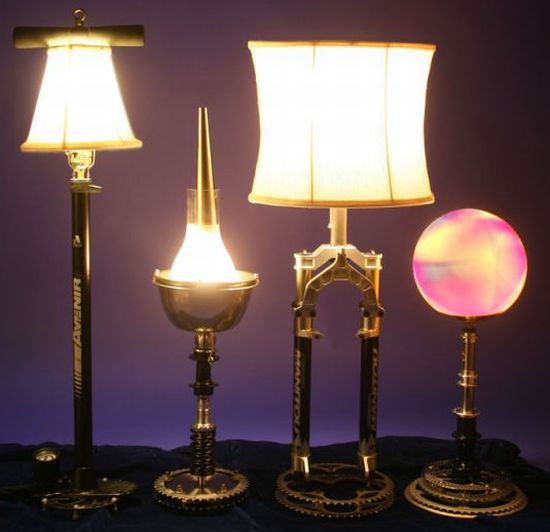 Eco Factor: Stunning lamps created from recycled bicycle parts.
Saving the planet with their green rides, cyclists are the ultimate environmentalists in true sense. Michael Martins, one such eco-conscious biker takes eco-friendliness a little too further. The ingenious creative head thought of a beautiful way of throwing new life into his worn out bicycle that take him down memory lane. He crafted discarded bicycle parts into something you can treasure for the rest of your lives.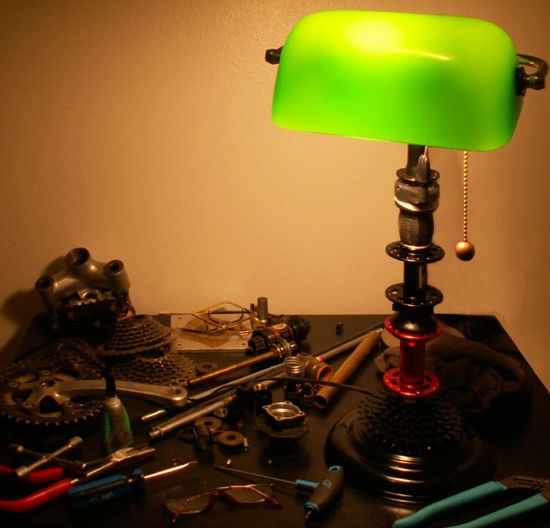 MG Martins' functional Bike-Part-Art diverts the broken cycles from landfills and lets you taste exquisiteness. He has created beautiful lamps that illuminate to flaunt their extraordinary design. His collection comprises of the Pump Lamp, the Eternal Lamp, the Shock Lamp, the Bankers Lamp and the Hub Orbism Lamp. In addition, Street Lamp Orb made from Cannondale Recumbant bicycle parts with fully adjustable height and arm, has its own charm.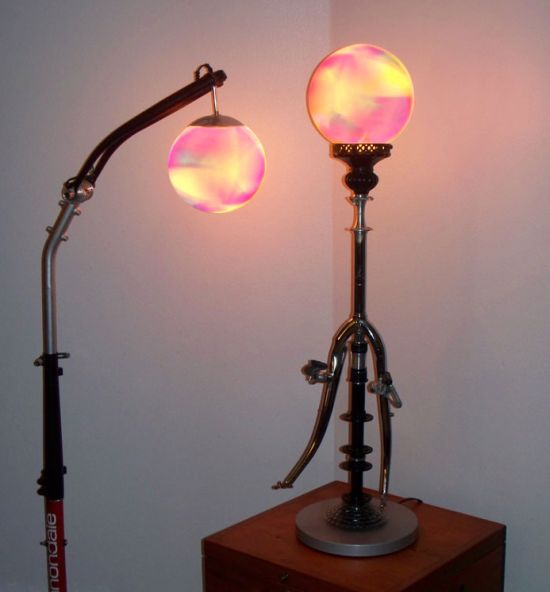 Via: HandBuiltWheels