The automobile industry along with scores of consumers across the globe has pretty much had it with the fluctuating crude oil prices and the way in which it is affecting their pockets. Add to this growing awareness about carbon emissions and global warming impact and it seems the demand for electric vehicles is on the constant raise. One of the major problems with EVs is that they are mostly limited when it comes to both range and top speeds thanks to their internal design and the lack of supporting infrastructure. People who own EVs or plan to buy them are constantly worried about running out of charge. But, the Matra e-MO XP has come in a new avatar to offer an extended ride.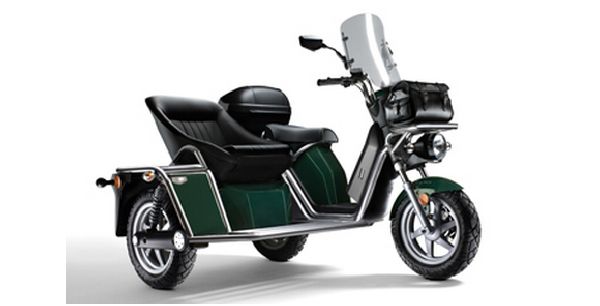 The all new Matra e-MO XP will come with a sidecar that not just offers an extra seat so that you can go on an emission free cruise with someone you love, but it also quadruples the range of the original Matra e-MO XP. The new vehicle comes with extra battery fit that offers a range of 120 km and compared to the measly 30 km range of the old two wheeled EV, this is a an absolute bonanza. The top speed though will remain at the 45 km/hr mark, but that is not too bad at all.
The three wheeled scooter or should we say trike comes with a Lithium Ion battery set on the inside and while the price of this latest model with extended range is not yet available, the old two wheeled Matra e-MO XP € 2790 ($3,663.549). That should give you an idea of what this might set you back by.
Via: Technologicvehicles