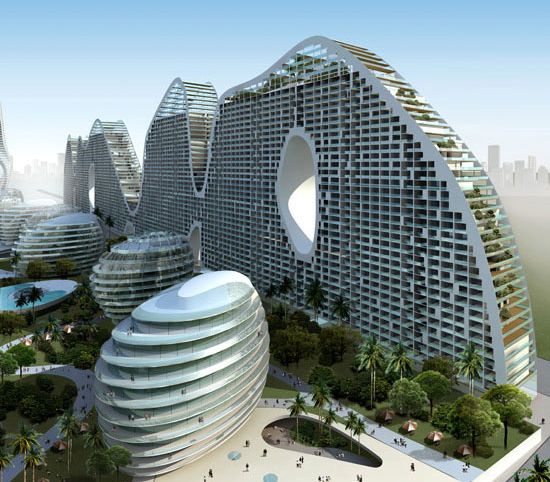 Eco Factor: Sustainable residential development with rooftop gardens.
China-based architecture firm MAD Architects has unveiled the designs of their housing development that is located in the coastal city of Beihai. The development combines two typologies that are common for most residential developments in China, which include high-rise towers and long, low rise blocks.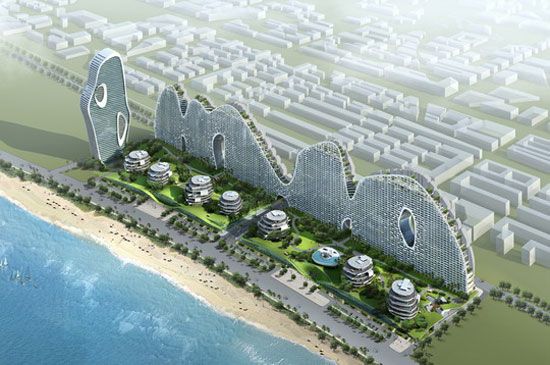 The sustainable "Fake Hills" development will reduce energy consumption by allowing natural light and air to filter through. Moreover, several levels of the development will feature man-made gardens that will ensure clean air in the vicinity and prevent storm water runoff and keep the interior temperature regulated.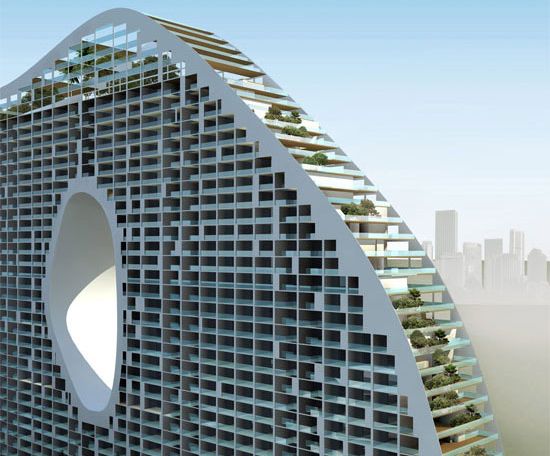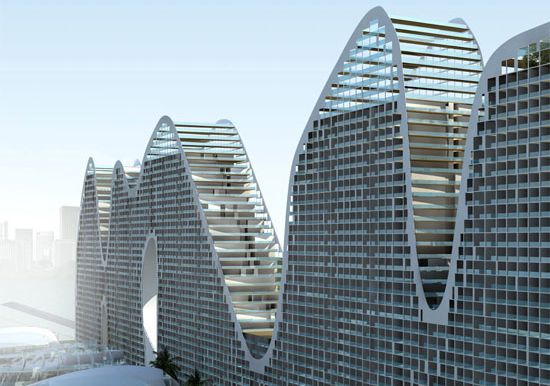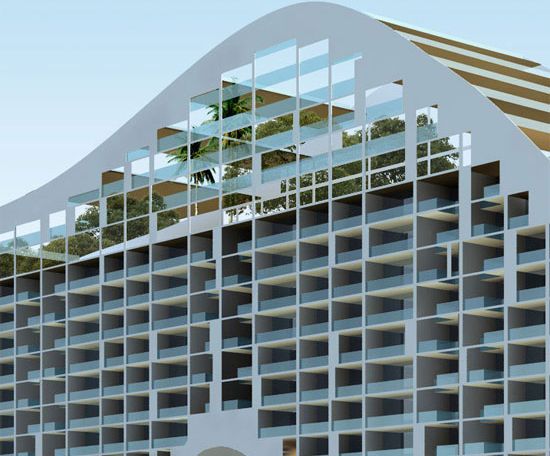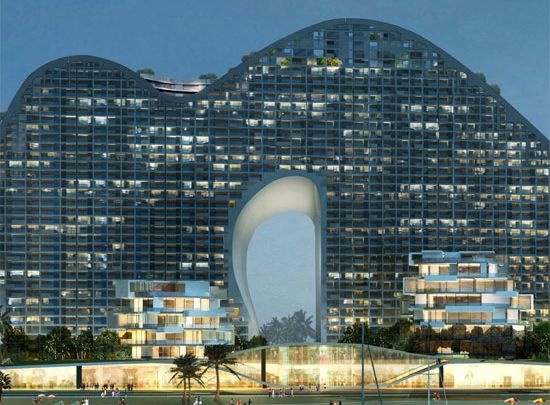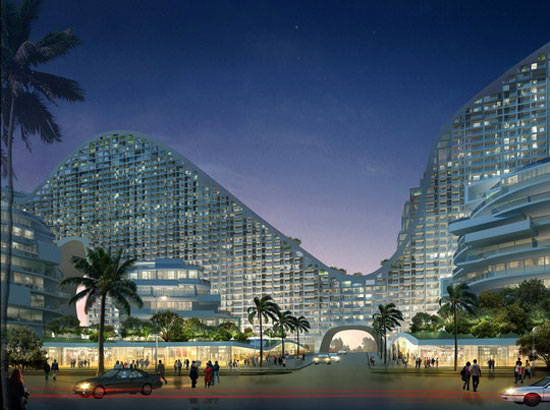 Via: Designboom