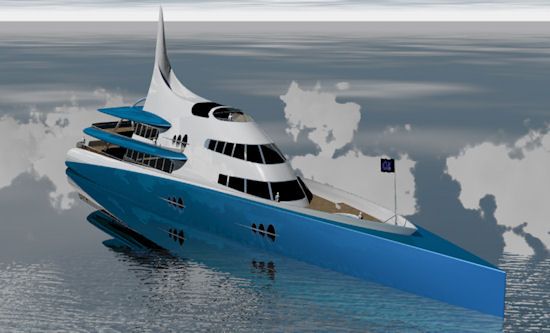 Eco Factor: Concept yacht designed to run clean on hydrogen fuel cells.
The OrganiK is the work of designer Sylvain Viau of SVDesign that has been developed to boast a strong identity, heritage of vessels from the golden age and an accommodation and layout designed for life at sea. The concept features a narrow hull which betters fuel economy and also allows for much higher cruising speeds.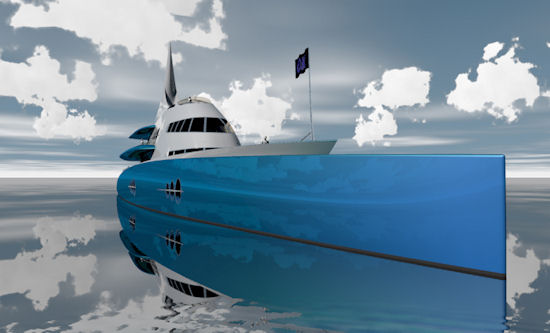 The OrganiK is propelled by two pods which feature an electric engine and has a power plant relying on the use of clean hydrogen fuel cells. The electric credentials of the superyacht keep it clean and silent on the sea.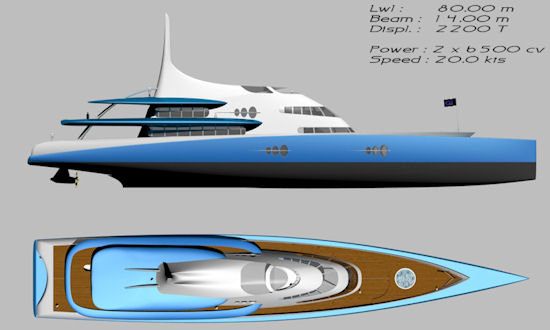 Wide windows provide excellent viewing points and a private owner's apartment brings in privacy. The apartment includes a private salon, bedroom and a large balcony. Along with the apartment, the yacht provides space for four guest cabins and crew accommodation.
The onboard systems that include hot water systems and air-conditioning are based on ecofriendly systems that also reduce the amount of energy required by the yacht.
Via: SuperYachtTimes