A lot of auto lovers must be waiting impatiently for January 2012 to arrive to see the Smart For-Us all-electric pickup in the market. Well, you cannot be blamed for this eagerness. The car ,in fact, is so special.
Well, it seems no harm to elaborate the features of this car, will it? If you are excited by seeing its name, then it becomes my duty to give further pleasure by making the nostalgia alive. Here are some other details about the car: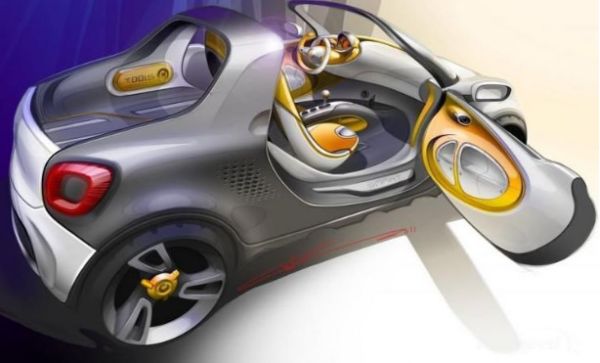 The 140 inch long car may seem to be a child in front of the conventional pick-ups, but, when it comes to performance, it is exemplary. The electrically sliding tailgate eases the user's task. What more to say eh? This urban car is a revolutionary, like Mona Lisa. At one sight it may appear to be a tiny piece of mechanical expertise. But, on closer look, it will blow your heads off.
You will be crying in joy and shouting to stop it. But, the joy should be allowed to overflow. To say further, this car is powered by electricity. Not able to believe your eyes. Yes, it's true. This car is powered by magneto electric motor.
Last but not the least, there is a novel innovation in this model, as compared to conventional cars. Hold your breath! This one has no rear-view mirrors. All it has in stock is a smart-phone having an embedded software that will give you live view of the back of the car.
Well, now it's time to have a visit to the picture gallery and watch the majestic car to heart's content. This majestic car, which the engineers earlier conceived to be a concept, is now made to be a reality by the pioneer in domain of small-cars. You know the name of the company? It's the first word of the car's name, synonym of cleverness.
Source: Smart Planet