If you want a little solar charger for your smartphone or a solar bulb that will help you in the backyard, then many of those are available with new ones coming forth every day. But units like the ones Kyocera is offering are not going to be launched all too often and this Solar Power Unit promises to run your entire home on clean energy and do a lot more. The solar power and storage unit that Kyocera is all set to launch in the next few weeks will offer the complete power back up system that you always wanted along with cutting down your reliance on grid power.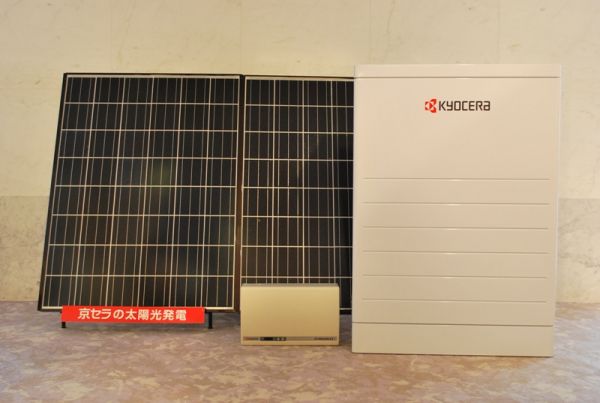 Kyocera plans to sell about 10,000 of these and each of these units will come with photovoltaic panels that will generate4.03kW of power and a 7.2kWh lithium-ion battery system as part of the storage unit. The entire setup will hook up alongside your main grid power supply and will offer you several ways in which you can regulate power consumption of your home at various times of the day. The control unit specially designed to offer easy user interface. Will come with six different modes in which you can operate the solar unit.
The various modes of the unit include the '"Midnight Power Utilization Mode', which stores power during night times when electricity is cheaper and uses it during day hours, 'Eco House Mode' that uses electricity for your household and stores excess solar power generated energy in the battery and even a specially designed mode that allows you to sell more electricity generated by the solar panels. If there is a power outage at any point, the solar energy-powered fuel cell can take over completely and all your power generation and consumption stats can be used on a smartphone or PC using its cool interface.
The Solar Units from Kyocera will cost around $60,000 and they are an investment that merits the price tag. Kyocera is open for orders in a couple of days time and you should get your solar power units soon after.
Via: Nikkeibp