Japan seems to be forging ahead in its quest to rely more on solar energy. Manufacturers and financial institutions have come together to establish a 70MW solar power station that will cater to Japan's power supply issues, which has been facing problems owing to the recent natural disaster in the form of the Tohoku earthquake and tsunami, which occurred in 2011. The country is also looking to reduce its carbon footprint by relying on solar energy to reduce CO2 emissions.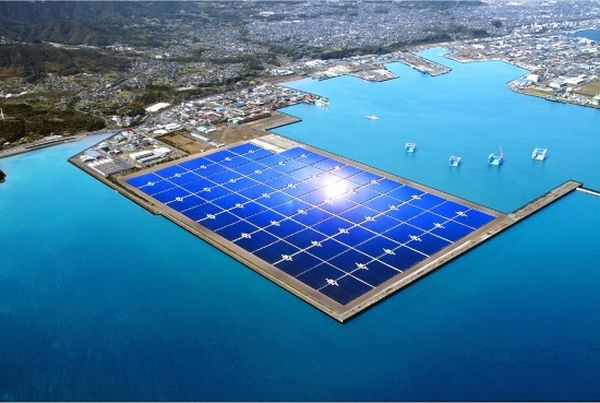 The solar power plant will be set up in Kagoshima City after Kyocera Corporation, IHI Corporation and Mizuho Corporate Bank reached a basic agreement for construction of the energy station. While Kyocera will make use of its long experience in the solar sector, IHI will aid in implementing and promoting the use of solar power. Mizuho, meanwhile, will be tasked with applying financial knowledge. As per the agreement, Kyocera will oversee supply of all solar modules for the plant as well as building and maintaining the system. IHI will lease the area and involve itself in the project's operation and Mizuho will come up with a finance plan for the entire project.
To ensure that everything goes off without a glitch, a special purpose company will be set up to take care of the energy station's business operations. Further, Kyocera and IHI are looking to get investments for the special purpose company from the likes of Kyudenko Corporation, KDDI Corporation, Takenaka Corporation and Kagoshima Bank Ltd.
To be built on a piece of land measuring around 314 acres, the mega solar power plant will utilize about 290,000 Kyocera built multicrystalline solar modules that will have the capacity to produce 70MW to make it officially the country's largest solar plant. With around 79,000MWh of energy that will be generated, it will be enough to power about 22,000 average Japanese homes and reduce CO2 emissions by 25,000 tons a year.
Via: Kyocera