Climate change is no longer something which will happen in the future. It is something we are experiencing right here and right now. If emission levels are not controlled, then global warming and climate change would spiral out of control. The phenomenon may become catastrophic and irreversible.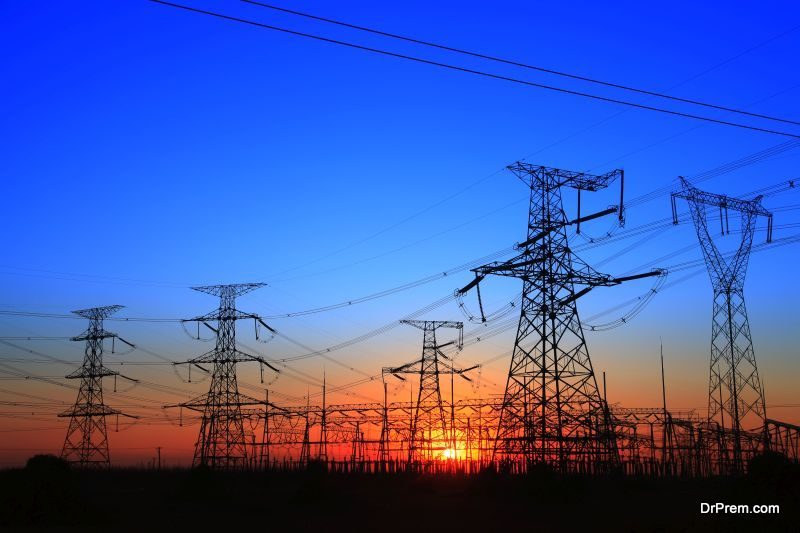 Conventional energy production methods generate a lot of toxic emissions. Renewable energy production methods have zero emissions which make them a viable alternative for use and production. Tidal and wave energy has been harvested for some time now. These systems harvest oceanic flow to generate electricity. Many companies and governments are doing a lot of work to increase the efficiency of these two renewable energy systems. Let's take a look if tidal and wave energy would be able to combat climate change:
Combat climate change with tidal and wave energy
There have been big developments in engineering techniques to draw energy from the ocean to generate clean electricity. These developments may be useful in combating climate changes through wave and tidal energy. Renewable energy which is derived from tidal and wave energy can be utilized by coastal communities. It would be a little expensive to lay down the infrastructure to provide the energy generated by waves and tides to people inland. But, once the infrastructure is ready, this clean energy can be used by communities based inland.
According to experts, theoretically, the energy that can be produced by tides and waves would be approximately 20,000-90,000TWh. This would provide a major part of 16,000 TWh required on an annual basis all over the globe.
Venture capitalists too have taken an interest in wave and tidal energy and have poured resources into the production of this green energy. It remains to be seen whether wave energy for climate change will be a viable option or not. In order to combat climate change, the two oceanic energy systems will have to be much more efficient than it is now. For that, a lot of money has to be invested. The question is: Is it worth the effort?
Practical analysis of tidal and wave energy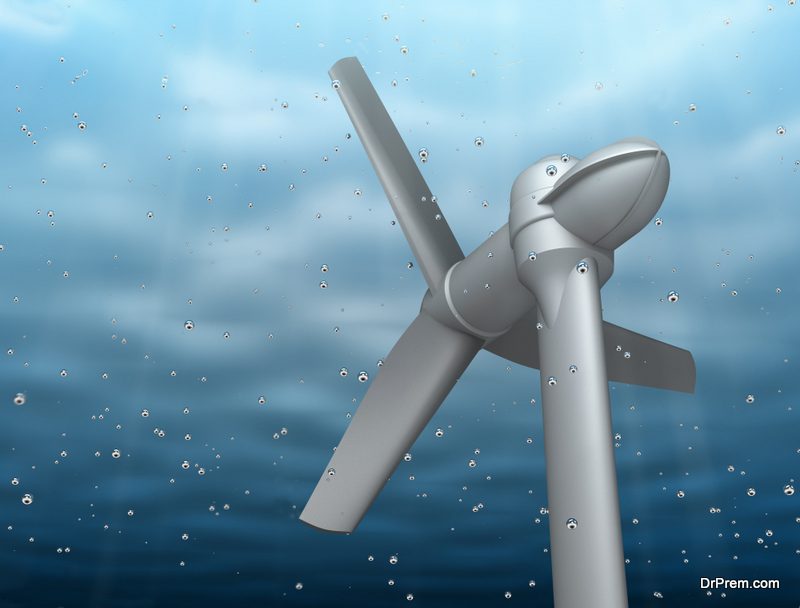 Every technology which seems like a viable contender to combat climate change is greeted enthusiastically. Is it a worthwhile proposition – combating climate changes through wave and tidal energy? Are the cons more than the pros? Let's see.
Challenges in production of tidal and wave energy
The main impetus behind tidal and wave energy is that, just like wind energy, these are renewable energy sources which do not emit any greenhouse gases, apart from that generated at the time of installation. Moreover, wave and tidal power is compatible with the grid power infrastructure.
Providing regular output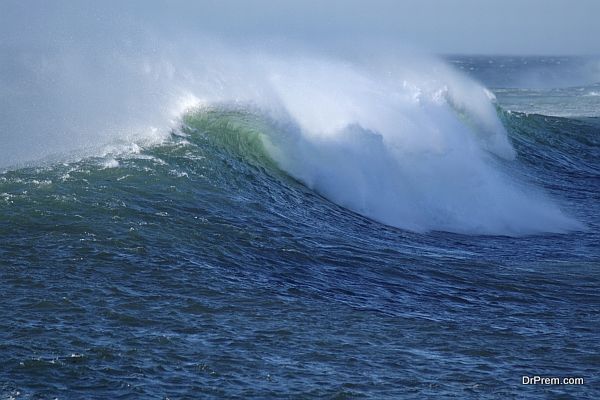 There are some factors which have to be overcome for oceanic energy to become commercially viable. Since wave energy varies according to low or high tide, its power also varies accordingly. So to ensure a regular power output, the infrastructure has to include energy storage avenues too, or else there will be no power when the waves or tides are low. These could be fly wheel or water reservoirs, large capacitors or gas accumulators in hydraulic circuits. Wave energy for climate change will be commercially viable only if it delivers non-stop electricity.
Location
Location is another significant challenge which is associated with energy derived from ocean waves. For wave and tidal energy to combat climate change, they have to be first set up efficiently. The device which would extract power from locations has to be strong enough to resist the impact of the waves. This leads to structural challenges and also complications in operational maintenance. Waves are therefore, an incredible energy source, but the technologies have to be much more mature in order for dealing with climate change through tidal energy.
Advantages of wave and tidal energy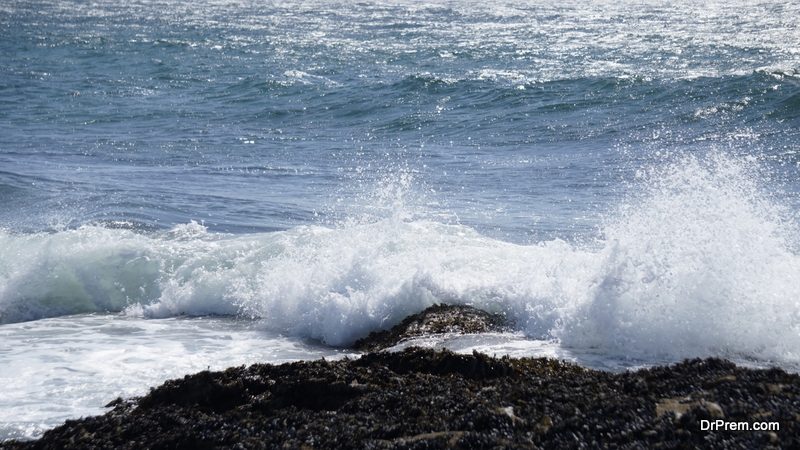 As 70% of the earth's surface is filled with water, so the potential to generate electricity from the oceans is huge. If all the structural and operational difficulties can be worked out, wave and tidal energy can be a very good alternative to conventional energy like oil and gas. Wave energy can facilitate electricity production upto 80,000 TWh, which is more than enough to take care of all energy needs of the planet. All this energy could fuel our homes, offices, and vehicles. This would reduce a lot of greenhouse emissions and so wave and tidal energy can combat climate change. 
Another advantage is that wave energy does not produce emissions in the installation and production process.
Disadvantages of tidal and wave energy
In theory, tide and wave energy seem to be the best solution to the global energy crisis. It would also prevent emissions and dealing with climate change through tidal energy would be a great alternate energy. But there are some potential disadvantages in the process of production of this renewable energy.
Disruption of sea currents and long shore transportation of sediment
The decline in wave energy at the shores at the shoreline could be a cause of disruption in the long shore transportation of sediment. This would create erosion in the shoreline (if there are no specific measures taken for the prevention of erosion). Thus, there is a big possibility that waves and present climate would be severely impacted at the shoreline.
Shipping hazards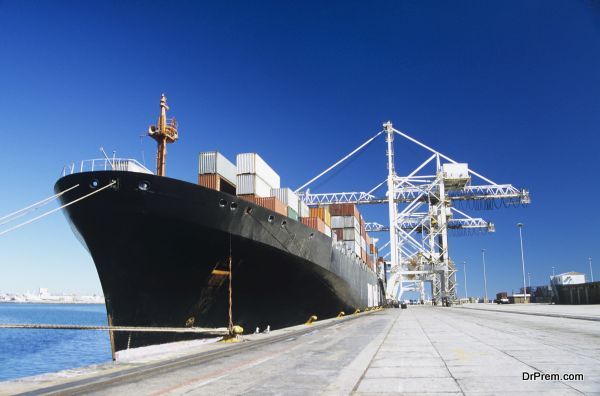 The present prototypes which are being developed have found to be placed in the locations which are used for ships' mooring lines. If these lines are disrupted, then there could be deadly ship collisions. Or the energy producing units may be blown away if their moorings are disrupted by storms and ships. There is a simple solution for this – that is to provide ample safety warnings which can help to prevent any mishaps.
Risk to biodiversity
The noise cause by the rotating tidal turbines could have an adverse affect on the surrounding aquatic life.
Fuel spillage or leaks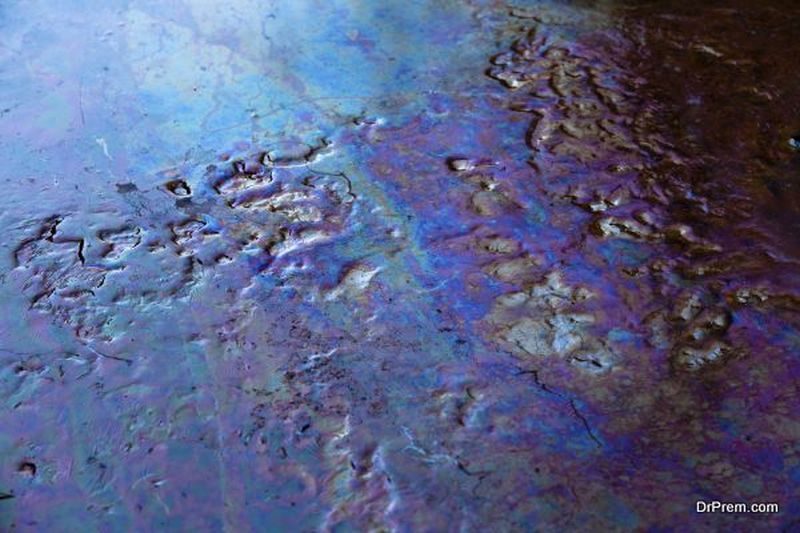 Many waves' and tidal energy production units use hydraulic fuels, which may pollute the environment if thy spill out or if they leak out. With better design, this can be prevented.
Wave and tidal energy, in theory, is probably the cleanest energy around. The drawback is the enormous amount of money which is required to build the infrastructure needed. There will come a day when we have to generate renewable energy from every source possible, and that includes the oceans. There is no option but to design the best possible way to set up a strong and efficient infrastructure to extract the powerful energy of the oceans.