There are so many ways that we're looking to reduce our damaging presence on the planet, whether that's through a reduction in single-use plastic, eating less meat or using electric cards. No individual can change the environment on their own, but collectively by considering small and manageable changes, we're able to make a huge difference. For some, the thought of taking gigantic steps can be a daunting one, so it's often advisable to start small. Looking at the home, there are so many ways in which changes can be made to support an eco-friendlier way of life. Energy efficiency is just one way that the home can reduce its carbon footprint, as this helps to reduce the negative effects on the environment. Yet whilst supporting the environment is our end goal, making such changes can also incur several personal benefits; from improved insulation to reduced energy bills.
Blackout blinds are one of the simple ways you can reduce your personal impact on the environment; the high-quality fabric helps to ensure that the home is insulated, subsequently improving its energy efficiency and reducing your carbon footprint. If heat is escaping your home through the windows you will use more energy, which in turn increases your carbon footprint.
Improved Insulation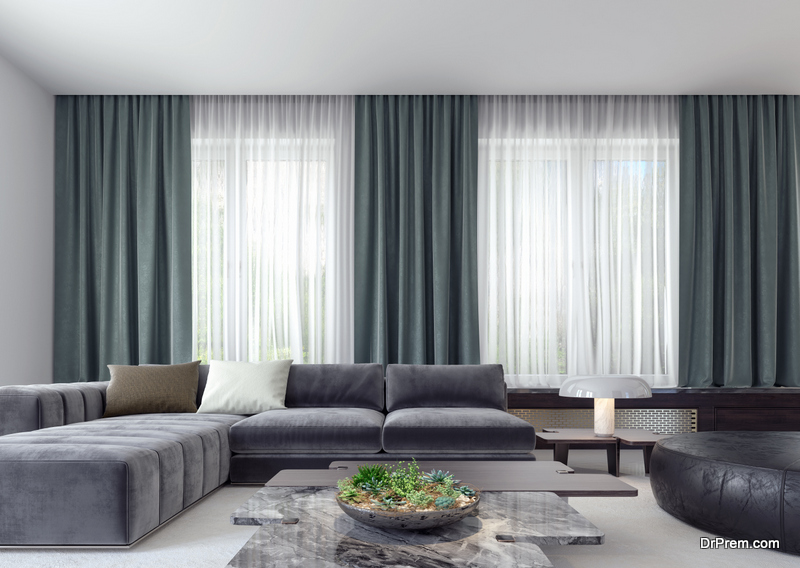 The material used for blackout blinds and curtains is extremely tightly woven, high quality fabric. For this reason, it's fantastic at insulating a room. Typically when thinking about blackout blinds, the tendency is to think about ways in which they come in handy during the summer months; keeping out light when we want to go to sleep and blocking sunlight from heating up our homes when we want to keep them cool. Yet they're also fantastic as providing the complete opposite service, as the high-quality material used for blackout blinds can also help keep heat in, ideal for the colder months. 
Using Blackout Blinds and Curtains in the Home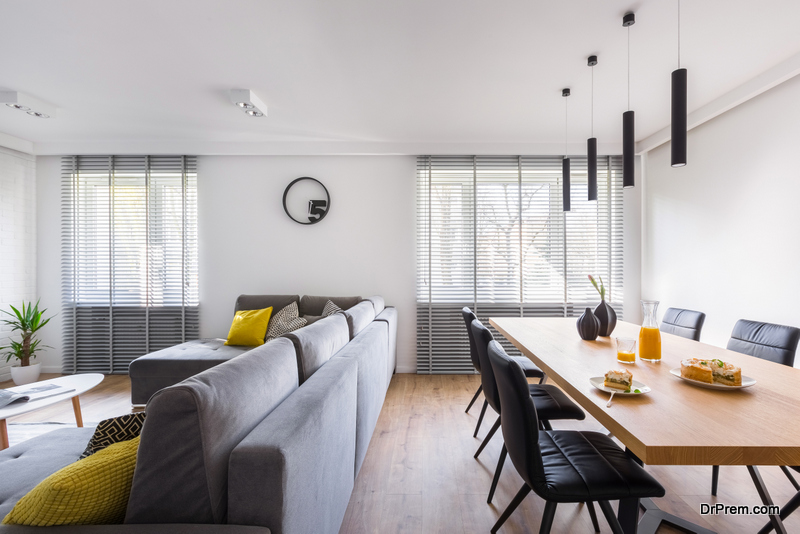 There are several ways to consider utilising blackout blinds and curtains in the home. Not only are they ideal for bedrooms as they ensure abetter-quality sleep, but they are ideal in rooms which tend to get a lot of light or rooms with large or multiple windows.
1. Living Room
Living rooms tend to be one of the biggest areas in the house, they generally have several large windows and therefore would typically be the most likely place you will lose energy in winter, as well as experiencing light pollution in summer. Whilst blinds may not be aesthetically fitting for large windows, blackout curtains can be perfect! Alternatively, pair blackout blinds with a sheer curtain for a layered look. 
2. Kitchen
You may not always consider blackout blinds being essential in the kitchen however for privacy and heat retention purposes they make a great choice. With such a variety of styles and patterns available you'll sure find something to match your décor. 
3. Bedrooms
Bedrooms are generally where you'll find blackout blinds in most homes as this ensure a great quality night's sleep. As with the living room, by pairing perfectly fitted made to measure curtains with a set of beautiful blinds, the environment is sure to be more stable, therefore supporting an eco-friendly environment in the home.
Article Submitted By Community Writer