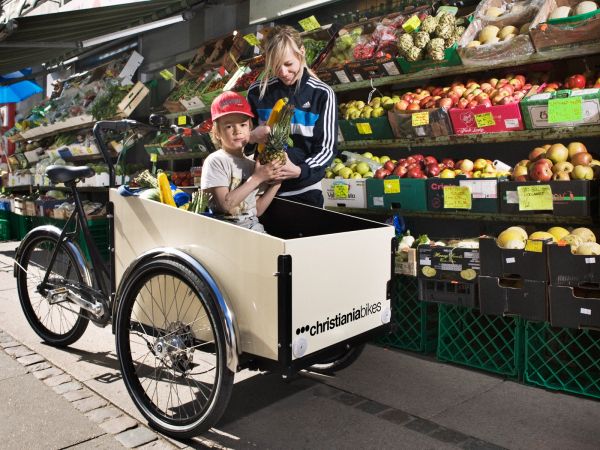 Remember the first time you set your feet on the bicycle pedals and felt the wind on your face as you just let yourself go? Bicycles have been our most basic and popular rides since decades. In fact, it is the first vehicle that all of us have had! From kiddy tricycles to sports bicycles, they have always played a big role in everyone's life and form some invaluable memories for all. So why not transform your favorite two-wheeled friend into something more comfortable, practical and cool or simply just crazily hybrid? Here are five interesting and innovative bike hacks for turning your very basic bike into a luxurious ride.
1) Tall Bike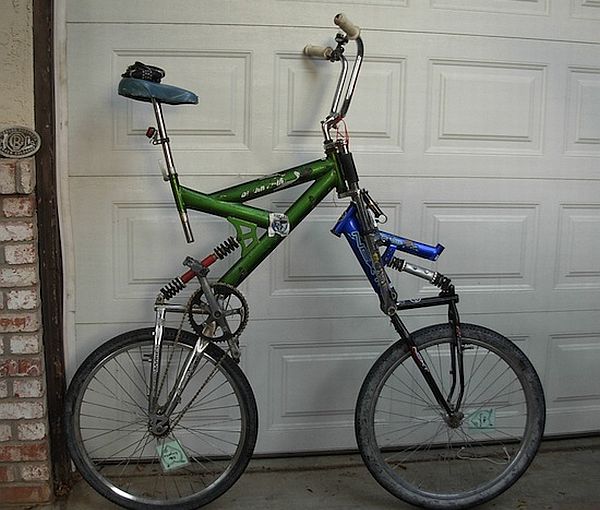 This one is for all those who like to stand tall. Well, not stand tall exactly, but at least you can ride tall. The tall bike is a super-tall bicycle built by a combination of two bikes. It consists of a 12-inch small kids' bike mounted on top of a full-size 26-inch bike. All parts bolted into place, this bike runs like butter and provides an extra smooth ride. The Tall Bike is the brainchild of Peter Wagner of Davis, California, who has designed 35 more bikes. Cool look, but I wonder if it is tall enough to save you from breathing in some of that toxic pollution on the road.
2) Canoe Bike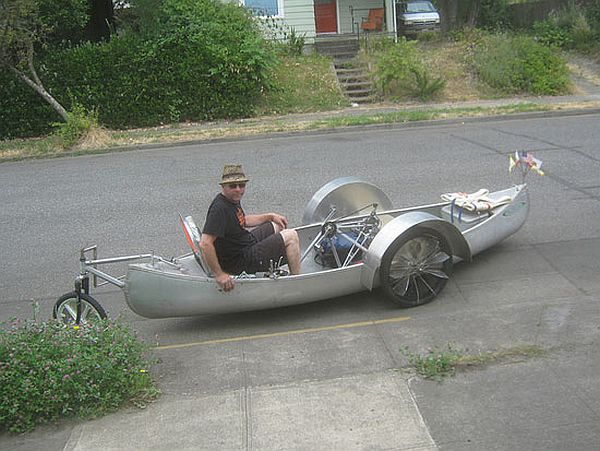 Have you always been attracted to vehicles which could run both on land and wade through water? Well, here's one cool amphibious ride for you. The Canoe bike is a bike which can float on water easily. This is partly due to its engineering genius, and partly because it is made up of aluminum, which makes it really light. The cool aluminum exterior also gives it a jazzy bright and shiny look. Made by Jay, this is sure one innovative bike hack.
3) Side Car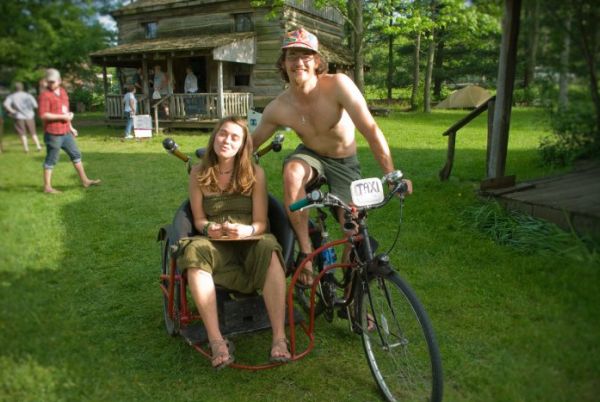 The maker here accepts that all of us need to settle down one day and make a family. In fact he's taken the fact seriously and built a bike around the whole concept! The bicycle is no longer only for two. The side car bike takes care of you and your whole family. There are two designs available:
1. The Three-Passenger Transport System: This Side Car bike is a three-seater. There is a side seat next to the cyclist. The other seat is a rear-facing one, right behind the cyclist.
2. The Side car: This one has a wooden side car attached next to the cyclist at a lower level. This is for seating the 'little ones'.
4) Quad Bike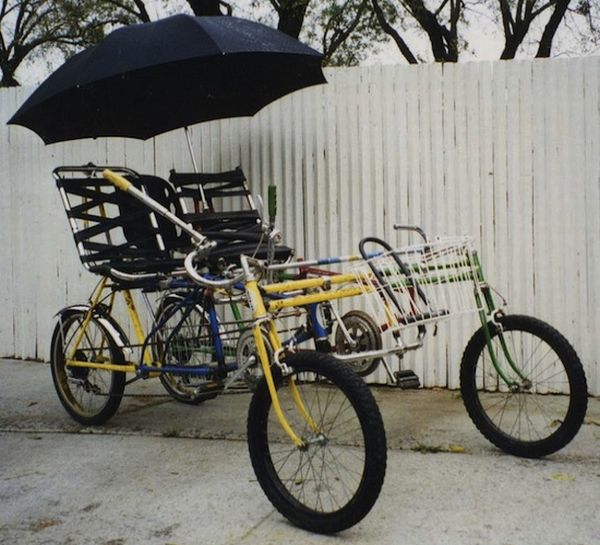 Some people sure know how to make everything in life comfortable. Even a bike! Confused how can the world's popular excruciating exercise-cum-torture machinery be comfortable? Welcome to Whymcycles' Peter Wagner's world. The designer of Quad Bike sure knows how to live in style and make it comforting too. The Quad bike is a double-seater with comfy back supports so that you can lie back in pleasure while cycling. And it's not a two-wheeler, mind you! This bike is a four-wheeler, so you'll have to work really hard to lose your balance and fall. And the weather? Equipped with a large protective umbrella as your shield, the Quad bike lets you cycle comfortably in the rain. Add to this a carrier bicycle basket in front and easily reachable bike controls and you truly have a king's chariot in the form of a bicycle!
5) Cargo Bike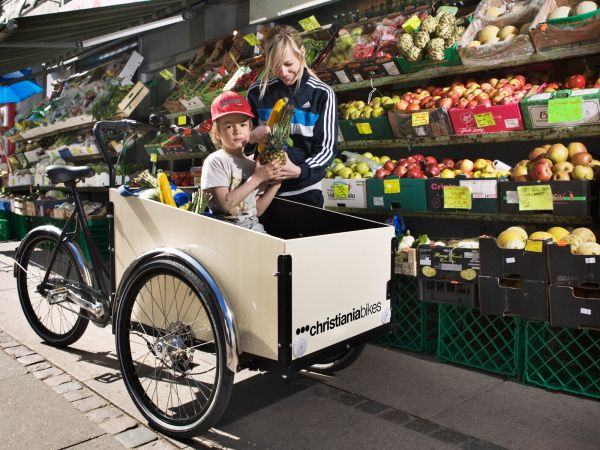 Ever got frustrated by the fact that your bike may take you wherever you want, but you can't carry all that you wish to with you? The bicycle basket is often pretty inadequately sized to let it be of any major use. What if you have some bulky shopping to carry? Well, the Cargo Bike is here at your service! Although many sorts of bikes have been built based on the same concept, Nick Johnson's idea is special. After going through a lot of iterations of the same kind, he came up with this ultra-practical ride. The design is such that it allows easy, effortless and smooth pedaling. Also, the rear-attached carrier is large enough to hold your entire load and more! So, ready to go shopping?