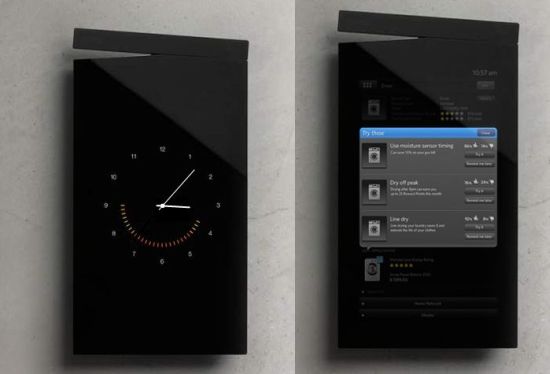 Eco Factor: Home automation system designed to minimize energy consumption.
Intel has unveiled its latest Home Automation System that runs on the company's energy-efficient Atom processor and features a large 11" touch-sensitive OLED display. The OLED panel is expected to be developed by Sony.
The system uses Zigbee wireless connection to connect to all the appliances around the home and help the users manage energy consumption within their home. The appliances that are to be monitored will have to be connected to a low-cost Zigbee socket, allowing the main device to access these appliances.
Once connected, the monitor shows the energy being used, and allows the user to cut down on consumption by switching off the appliances that aren't being used. The OLED display also provides access to a central control panel with information such as temperature, utility cost and weather conditions.
Thanks for the tip: [Ron Mertens]
Via: OLED-Info