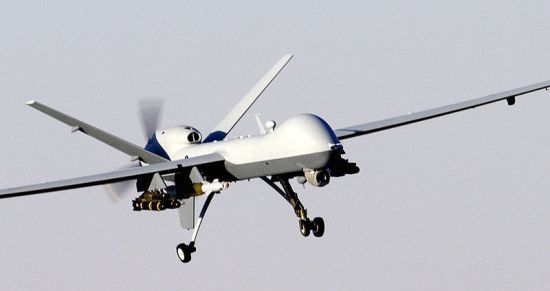 Eco Factor: Zero-emission UAV designed to fly on solar energy.
Korea Aerospace University and the Korea Institute of Science and Technology have signed a MoU to develop a solar-powered unmanned aerial vehicle that can hover at an altitude of 20,000m for several months before landing.
The UAV will use KAU's design technology for mid-altitude unmanned aerial vehicles and KIST's solar cell power generation to provide all the electricity the drone requires. The UAV will have a wingspan of 40m, to which solar cells will be attached.
Solar panels will generate all the electricity the drone needs to power its motor-operated propeller. These photovoltaic panels will also store energy in a Li-ion battery pack to power the UAV after dark. The first prototype of the UAV with a 4m wingspan is expected to be flown on a pilot run by 2012, after which the full-sized UAV will take on the skies.
Image Courtesy: Wikipedia
Via: Korea IT Times