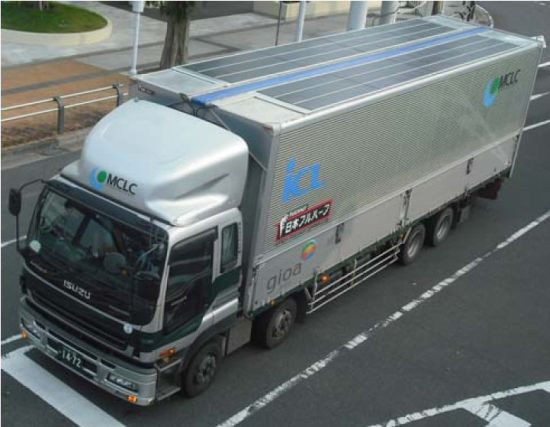 Eco Factor: Idling-stop air conditioning system powered by solar energy.
ICL Co Ltd, Mitsubishi Chemical Corp and Nippon Fruehauf Co joined forces to develop a system that provides air conditioning for trucks using solar energy. After the "i-Cool," ICL is now gearing up to release the "i-Cool Solar", an idling-stop air conditioning system. The i-Cool Solar is made by using Nippon Fruehauf's mount to install Mitsubishi Chemical's PV cell modules on the container of the truck, which are then combined with the i-Cool.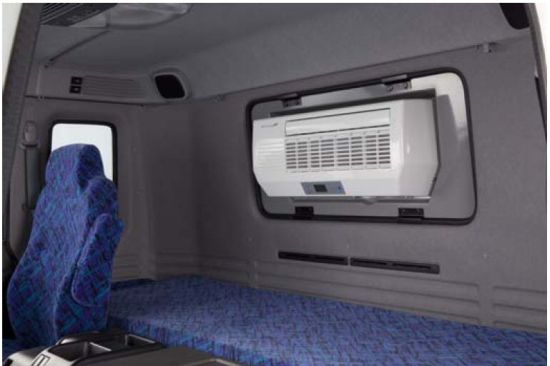 The i-Cool Solar traps solar energy, stores it in a battery while the truck is moving, and uses this green energy when the truck's engine is not operational. It is capable of saving nearly 1.8L of light oil per hour when the truck is not moving and reduce fuel consumption by about 1% when the truck is moving, meaning the air conditioning system can save about 1,500L of light oil annually. The air conditioning system increases the life of the battery by reducing the overdischarge of the storage battery. The company plans to conduct system's field tests as soon as possible, so that it can be commercialized by spring 2012.
Via: TechOn