Helgelands Kraft As had assigned Stein Hamre Arkitekekontor As with a rather difficult task of designing two hydraulic power stations that would not only naturally exuberate from the Norwegian landscape, but also be a narrative for visiting people to understand how hydroelectricity is produced.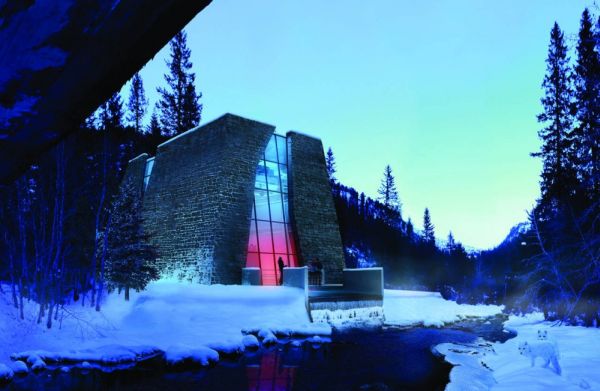 Helgelands Krfat As is a well known producer of hydraulic electricity in northern Norway and in 2008 they launched a new plan of building two power stations that would complement the natural settings and also serve as a promotional attraction. The power stations were required to mimic the natural landscape, and, although a seemingly complex task to accomplish, Stein Hamre Arkitektkontor , successfully implemented the blueprint into reality.
The two power stations are respectively called the Bjørnstokk and ØvreForsland are medium sized hydraulic power stations and each is capable of generating 30GWh. This will serve an average of 1600 residences in one year. From a distance they form a silhouette against the backdrop of large rocks, which can be left behind by glaciers of the last ice age.
Particularly ØvreForsland power station is located the banks of river banks, amidst a spruce forest. The design of the power station was inspired by the vertical rising spruce forests. The front actually gives a live experience of how hydraulic electricity is generated and how water emerges from the station. All the technical machines and parts are well exposed and the interior lights mimic the Northern Lights, giving it a dramatic appeal.
Via: Archdaily