The clean vehicle rush

Two trends are distinctly visible on the automobile market. First, automakers have slowly embarked on a healthy race for building green cars. Initially green cars were not received with much enthusiasm by the industry. However, an upward trend was clearly visible in 2011. Second, the graph of user acceptance of these cars is also going up slowly as people are more concerned about sustainability issues now than ever. The reasons for both trends have been overstated over the years.
It is believed green cars would usher a drastic reduction in vehicular emission. This will help mitigate global warming proportions and ensure a sustainable tomorrow for all. The trends I have discussed here are not without any statistical proof. Last year witnessed the release of a much awaited Toyota hybrid car. Nissan has ventured on a global scale with its Leaf and Altima brand of green cars and so is General Motors with the Chevvy Volt. Ford Escape Hybrid was also introduced last year. Earlier, path breaking cars like Mercury Mariner Hybrid, (2006), Toyota camry Hybrid (2007), Chevrolet tahoe Hybrid (2008), Volkswagen Jetta TDI (2009), Audi A3 TDI (2010) were introduced. This year will see the launch of Honda Civic Natural Gas which has already been awarded as the 2012 Green Car of the Year. More importantly, governments in the U.S. and other conscious countries are promoting green vehicles through legislative means. However, the green auto industry is still at its starting point.
The EV route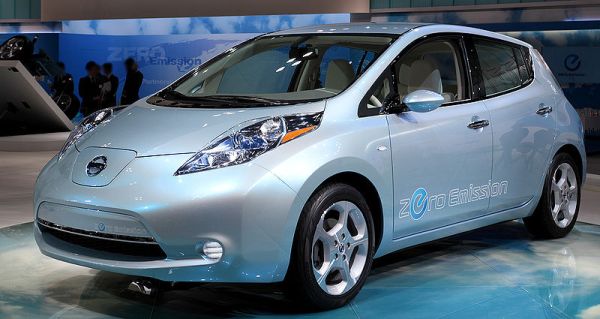 Electric vehicles are seen as a replacement for the conventional internal combustion engines-based cars that are most widely used today. This is because the electric motors have about 90 percent fuel-conversion efficiency which is very low in the combustion engines. Also, electric vehicles do not release any CO2 and other harmful particles, thus helping in the improvement of air quality.
However, there still a few challenges which has not allowed the popular acceptance of electric vehicles. These vehicles require electricity for recharging the batteries. But, as we know, most of the electricity today is produced from carbon-emitting sources. This almost negates the zero-emission credentials of the EVs. Secondly, the range of electric vehicles is not anywhere near other vehicles. Also, there is little civic infrastructure in terms of the availability of recharging stations in cities for popularizing the EVs.
The hydrogen route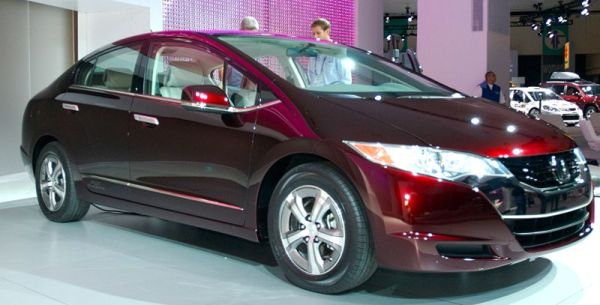 Thy hydrogen route has not yet taken off as you may expect. Many researchers have, however, produced hydrogen fuel cell-based concept vehicles. Also, many companies are conducting feasibility studies for commercial production of these vehicles. As an alternative to conventional fuels, the hydrogen fuel cells provide unmatched green advantages. On the one hand it dramatically increases performance of the car while producing only H20 and oxygen as a bi-product on the other.There are multiple challenges that need to be addressed before expecting an the hydrogen-vehicles on road. The first is the huge cost. According to a rough estimate, a hydrogen vehicle will cost around $400,000 which is way beyond the $35,000-40,000 required for hybrid vehicles. Also, the hydrogen vehicles would require rare materials like platinum for fuel cells. All of these have led some producers like Ford to drop the idea for the time being.
The Biofuel route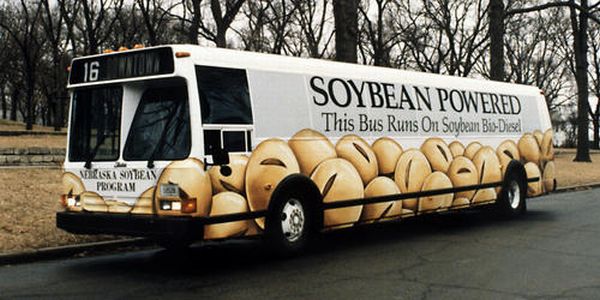 Biofuels are produced from readily available food items and commonly used as a mix with petrol. Countries like the U.S are rigorously promoting the production and use of biofuels along with petrol. However, many concerns have been raised by environmentalists and automakers. It is feared that the large scale production of biofuels like ethanol would lead to a shortage of food items at a time when a large part of the world population still sleeps hungry. It also increases the food prices globally.
In terms of technology, the independent use of biofuel is not preferred as it is not as efficient as conventional fuels. A study by the International Resource Panel has said that all biofuels do not perform equally when their impact on climate change and energy security is taken into account. However, the development of biofuel from new sources like algae could increase the popular use and also reduce the present burden on conventional vehicular fuels.

Hybrids – Currently the best bet?
Hybrid cars feature two types of motors in the powertrain. One is an electric motor powered by batteries while the second is a gasoline-powered motor. The main advantage of this car lies in the fact that both the motors complement each other, thus increasing the overall efficiency. The electric motor remains shut when the vehicle is in idle mode and consume lesser fuel when the car is moving at low speeds. Also, the gas motor charges the engine when the car is running.
As compared to other fuel options discussed above, there are least technological and cost-based challenges associated with hybrid vehicles. Earlier, it was considered an unsafe option. However, this fear has been allayed recently. A study by the Highways Loss Data Institute (HLDI) says that additional weight of hybrid cars reduces the severity of crashes.
However, there are still a lot of issues that need to addressed. First, automakers have been slow for years in adopting hybrid vehicles. There are also a few technological challenges. For example, a study by the United Nations Environment Programme (UNEP) has found that lack of recycling of metals like neodymium, dysprosium, lanthanum etc, which are used in hybrid vehicles, threatens the future of hybrid vehicles.
Trends
Honda Civic Hybrid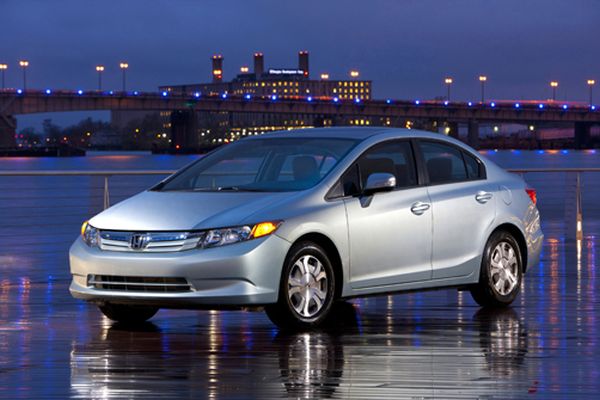 The 2012 Honda Civic hybrid has been claimed as one of the most fuel efficient sedan of its type in the market. For the first time, Honda has applied a lithium-ion battery which allows a maximum fuel-economy of 44 miles per galon. The powertrain consists of Honda's Integrated Motor Assist (IMA). This integrates the electric generator between the engine and the transmission and assist the gasoline engine. The exterior appearance is extremely attractive while the interiors feature a two-tier instrument lay out and an Intelligent Multi-Information Display which provides updated data about audio, trip and fuel economy.
b) Chevrolet Volt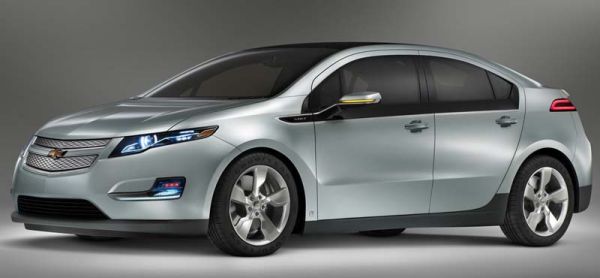 Introduced in the year 2011, Chevrolet Volt was declared the Green Car of the Year. The hybrid car provides a 50-miles of emission free ride on an electric engine when its batteries are fully charged. The range is further extended to 300 miles with the help of a gasoline-powered generator. The Chevvy Volt gives 93 MPGe fuel efficieny when in electric mode and of 37 MPGe while running on gasoline. Priced at about Rs 35,00000, it comes in an attractive design and with all other advanced contemporary gadgets provided in some of the best cars of its class available today.
c) Lexus Hybrid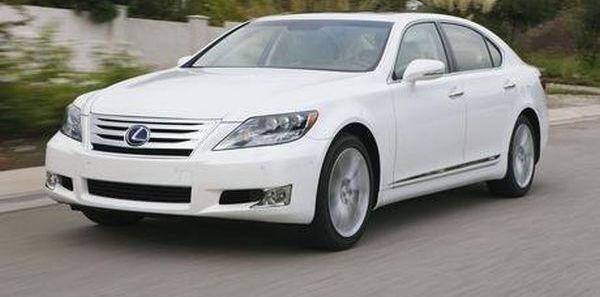 Powered by Toyota's hybrid synergy drive power train, the 2010 Lexus LS 600h L Hybrid sedan is another most appreciated hybrid vehicle in the market today. The powertrain consists of 5.0 liter V8 engine aided by two electric motors and a high capacity battery pack. The hybrid unit allows this vehicle to reach a speed of 0 60 60 miles per hour in just 5.5 seconds. The vehicle also packs other remarkable amenities. These include a new LCD instrument cluster, Advanced Pre-Collision System (APCS) which works with the help of two small cameras placed on the front of car and a millimeter-wave radar, Lane Keep Assist, Bluetooth phonebook, music player with USB/iPod connectivity etc.