Hair dye no doubt makes you look smart and young. Most hair dyes in the market are full of chemicals such as ammonia and PPD or P-Phenylenediamine which are linked to immune, nervous system problems and skin irritation, and ammonia causes throat irritation and respiratory problems. When you wash off the commercial, chemical laden hair dye, these and many dyes get into the water and lead to water contamination. This list of environmentally friendly hair dye will provide you some options to choose and avoid the chemical dyes.
What is environmentally friendly hair dye?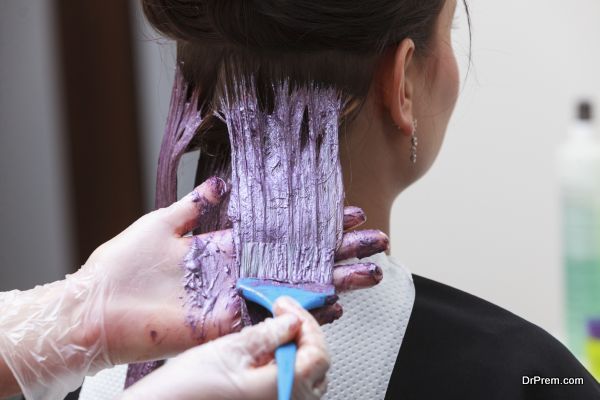 The only 100% hair dye which is completely herbal is natural henna powder without any chemicals at all. Any other product will have certain amount of chemicals in order for the dye to work, including vegetable dyes. The drawback of henna is that it can dry your hair, if you do not take care, and it takes a couple of hours to impart color.
There are however some hair dyes in the market which use chemicals which are not as bad as ammonia, PPD etc. These non-toxic dyes are available in salons as well as in boxed form. While buying a hair dye product, be sure to read the ingredients and avoid the ones which have a number of chemical compounds. Also, select brands which do not test their products on animals (the product will be marked cruelty-free). Cruelty free dyes or vegan dyes are usually vegetable based and contain good for hair ingredients such as cocoa butter and various oils.
Can you make your own hair dye?
Yes, you can. "Not only that, depending upon whether you want 1980's hairstyle or the contemporary look, you can even change the type of hair dye." With just a few ingredients from your pantry, you can create your very own environmentally friendly hair dye right at home. Chamomile tea and lemon juice mixture can lighten your hair color, and carrot and beetroot juice can give your hair a red tint. But your made- at- home hair dye might take quite a few applications before you get the desired color, but do not expect to go from black to blonde.
Eco friendly hair dye products you can choose from:
 Herbatint Permanent Gel Haircolor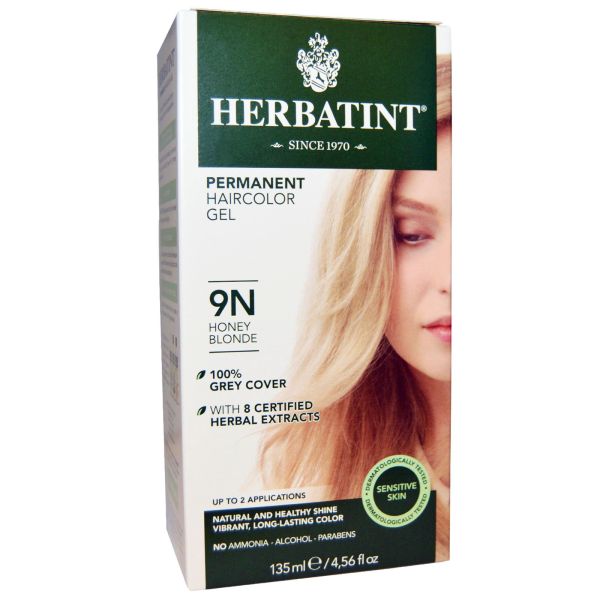 This is a natural hair dye which covers grays and gives a lovely vibrant color without any of the parabens, alcohol and ammonia. It has 23 shades to choose from, going from black to platinum, and red, and brown shades. Users have found the product to be gentle on the hair.
Aveda natural hair dyes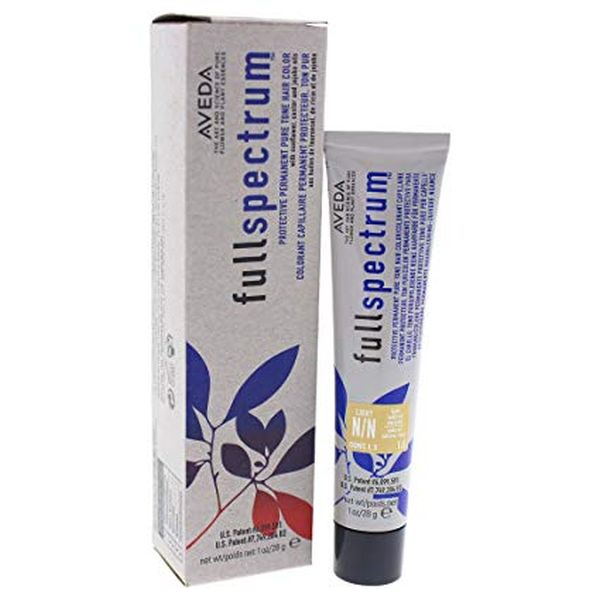 Aveda's natural hair dye products aren't as famous as their other products, but they deserve to be recognized. The colors range from regular colors to fantasy colors. The dyes are 96% natural and have ingredients such as rose hip extracts, ylang ylang oil, green tea and so on.
Ecocolors permanent hair dye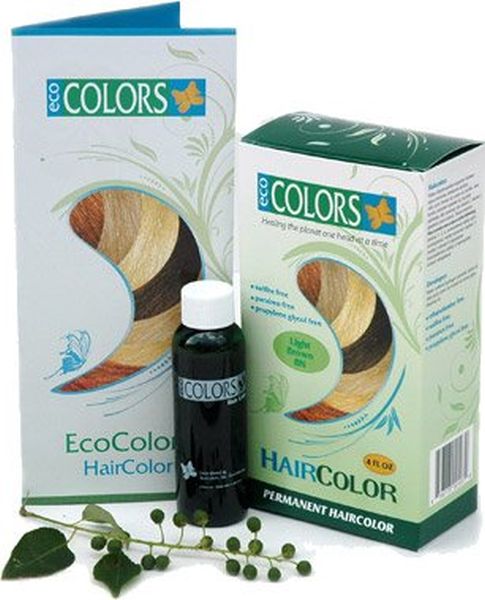 This is one of the options you could go for as it is PPD free, Paraben free, Propylene Glycol free and Gluten free. The brand encourages and promotes the mixing of various shades to create the right shade for you.
Surya Brasil Henna Cream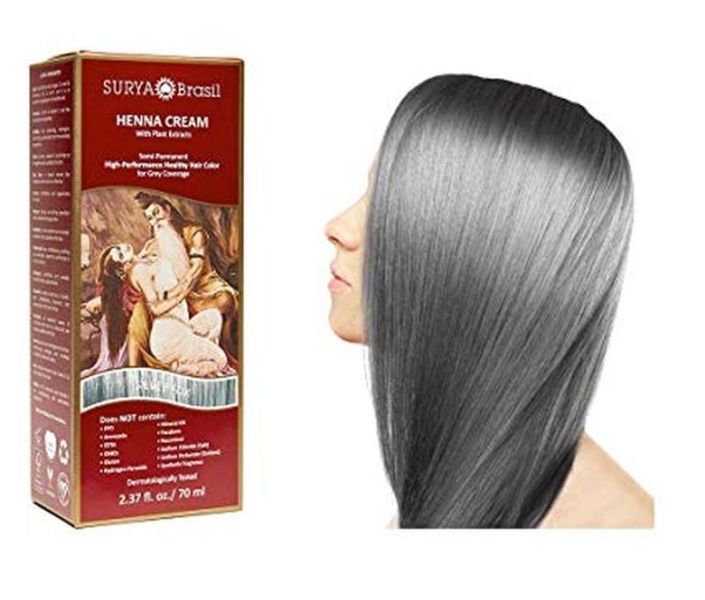 This is a hair dye in the form of a cream. It is plant based, is full of essential oils such as rose and ylang ylang, which leaves hair shiny and soft. It covers grays and adds volume to hair. As its in a cream form already, you don't have to mix with anything before applying. It does take a lot of time however, anything between 1 to 3 hours. The colors are golden and deep brown, red and black shades. You can use it a number of times for your root touch ups.
Good Dye Young Semi Permanent Obnoxious Hair Color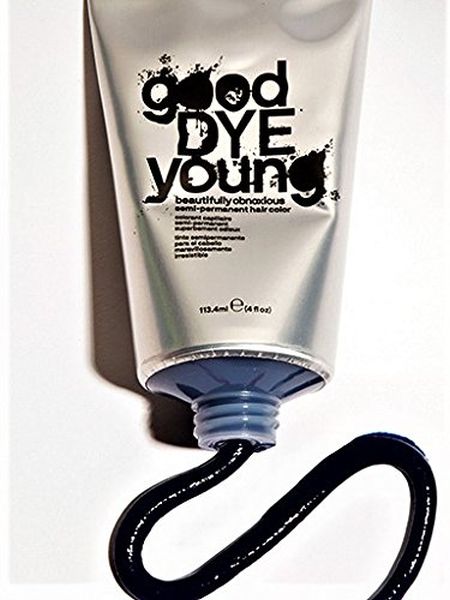 With an intriguing name like that, this brand is making waves, or rather making vegan hair dyes, for eco minded people. The brand won the Libby Award for 2017, for the best vegan hair color. The goal of the brand is self-expression and empowerment. As for the colors, they are vibrant, PPD, parabens and formaldehyde free.
They can be mixed together to create a unique color for yourself. The bergamot essential oils and sunflower extracts act as conditioners and nourish your hair. This is also used as an eco-friendly professional hair color by professional stylists.
Light Mountain Hair Dye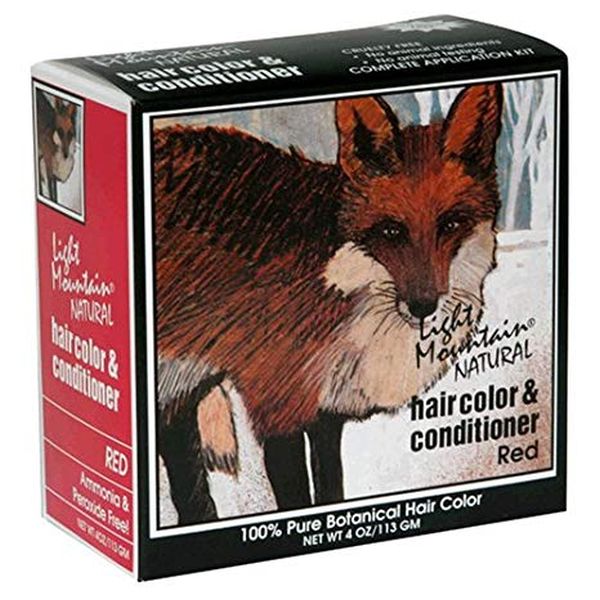 Light Mountain uses henn, which is a natural hair color derived from heni tree, also known as the lawsonia inermis plant. The colors range from black to red and as they are certified organic by the USDA, the brand is perfect if you're looking for organic hair color. Like other henna brands, Light Mountain's hair dye also takes time to get the exact color you want.
Naturigin Permanent Hair Color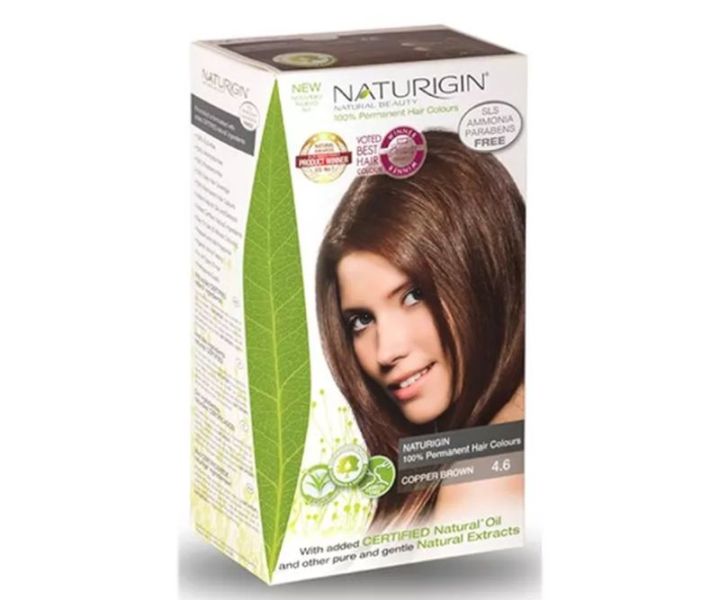 It's one of the vegan hair dyes which is free of ammonia and parabens. You have a choice of 19 shades to pick from. Better still, it doesn't have the strong smell associated with hair dye. It has an additional plus point of having certified extracts and natural oils such as grapefruit peel oil, jojoba oil and extract of lemon peel. It has been found that the dye can dry out some types of hair, in spite of the oils etc, so you may need to use conditioner.
Organic & Mineral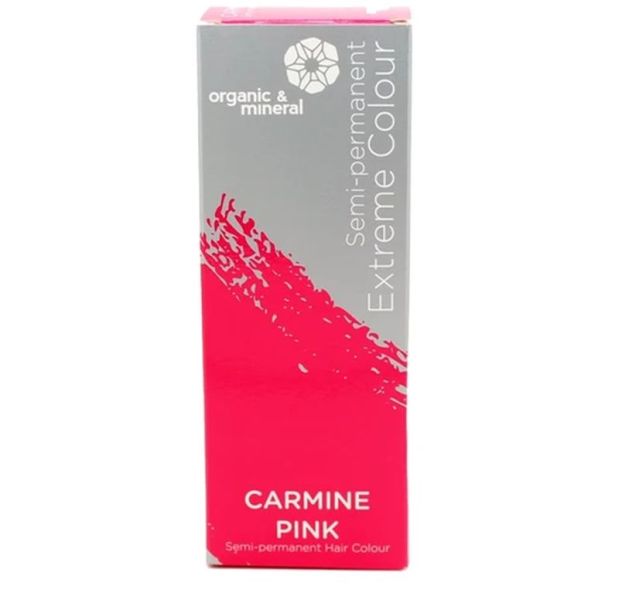 You may have guessed from the name itself that it is an organic hair color. The company calls the dye formula as CCT or Clean Color Technology, a fitting name seeing as they were one of the first brands to manufacture dyes which were free from toxic chemicals such as resorcinol and ammonia.
Kemon Nayo Permanent color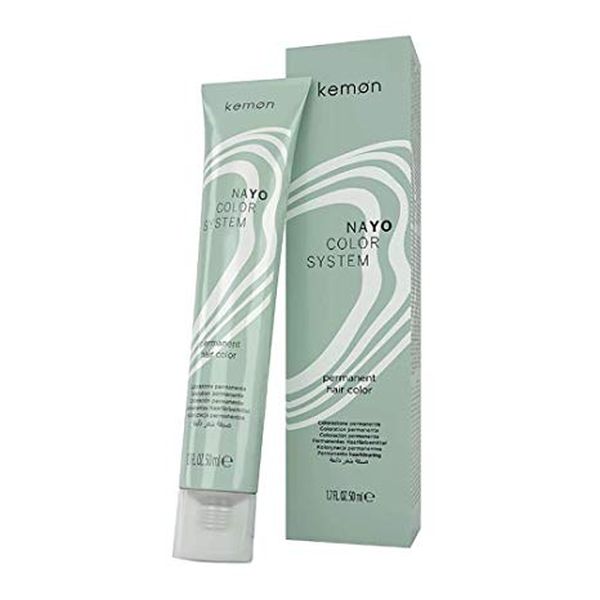 This dye is free from harsh chemicals such as PPD and ammonia and uses certified organic extracts to create a natural color. It has a much reduced environmental impact. The calendula, flax and yogurt extracts help to keep your hair shiny and silky and protect the hair fiber. A hair dye you may think of purchasing for sure.
Oway Hair Color

This is an Italian brand, which has fans around the world. It is an eco-friendly professional hair color available online and in the US. The color is not 100% natural, but it is ammonia free and has minimum chemicals. Their base ingredient is not henna, but plant butters which are grown in the company's plantations.
It's a good choice for vegans, as the colors are fair trade and vegan. So while you use Oway colors, you can feel good that no animals were hurt and Oway associates were paid fairly while sourcing other ingredients.
Smart Beauty Hair Dye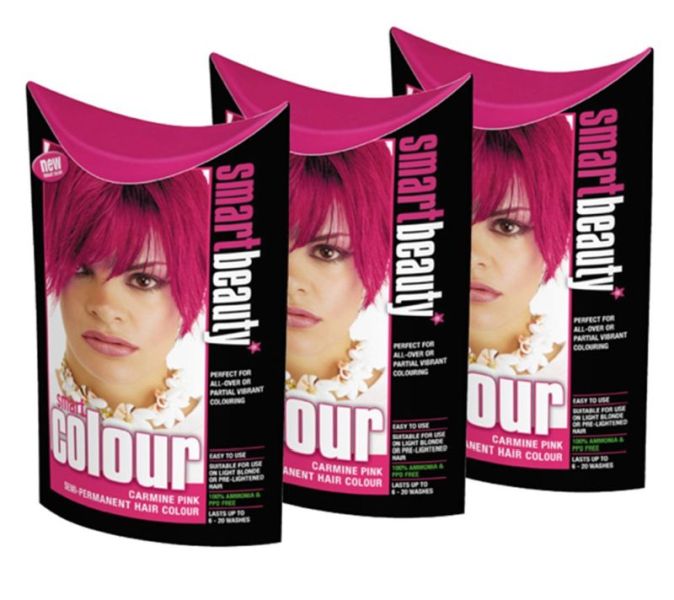 It's not a permanent dye and will wash out after a month or so. It has enough quantity in it to last for quite a few applications. The conditioner in it allows hair to be super hydrated and the cruelty free temporary hair color is something you could try out.
Green Hare Mud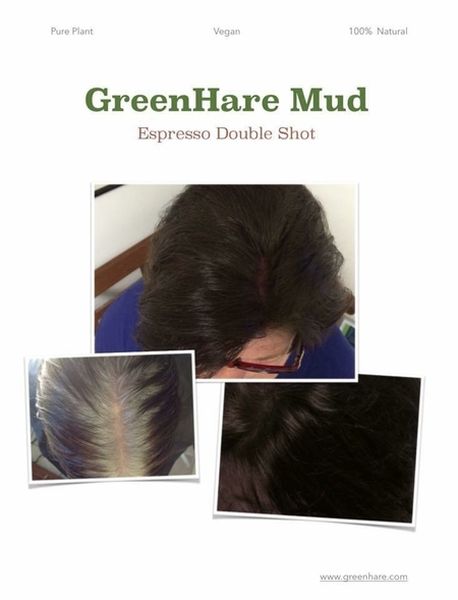 The colors of this hair color are derived from plants purely, making it one of the desirable hair dyes for you. It offers seven beautiful shades, with imaginative names such as the soft bamboo, and merlot mist. The colors look great and the brand also has hair and scalp treatments to go along with the color.
Iroiro Premium Natural Semi Permanent Hair Color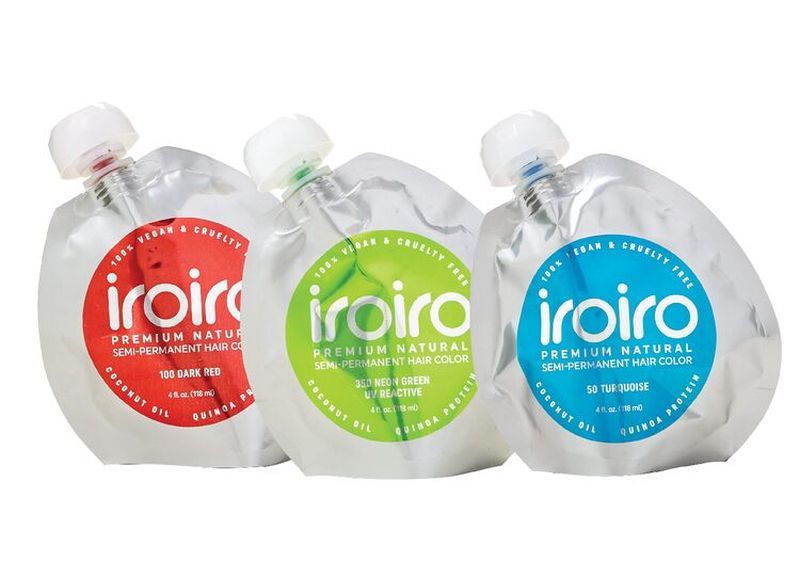 This all-natural organic hair color is derived from 100% organic coconut oil. The fragrance which is lovely, is due to the presence of the yuzu-cranberry extracts. And the preservatives used are natural too. Additionally, it is cream based, so all you have to do is apply. To get the lighter colors, you should opt for the 10+ so that you get the desired shade you dream about.
Herman's Amazing Vegan Semi-Permanent Direct Color Hair Dye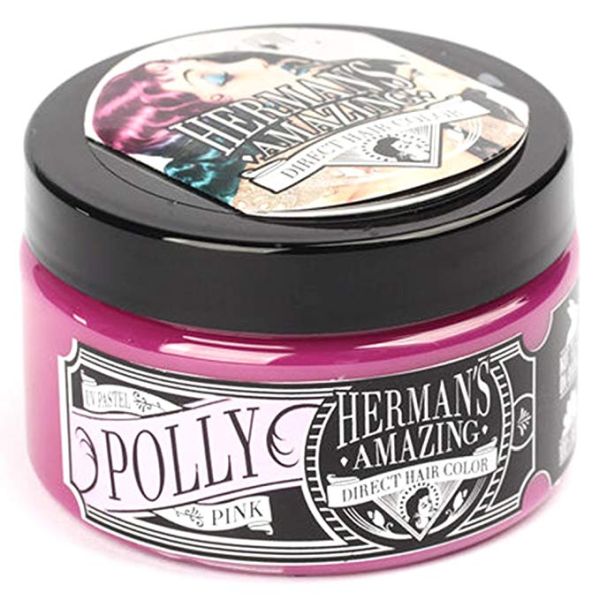 Herman's Amazing hair dye is a salon quality hair dye which is vegan. It's cruelty free and semi-permanent with a large range of colors. The dye does not have any ammonia, and is has conditioner as well. So you'd have healthy looking hair even when you color regularly.
Manic Panic Classic Semi-permanent hair dye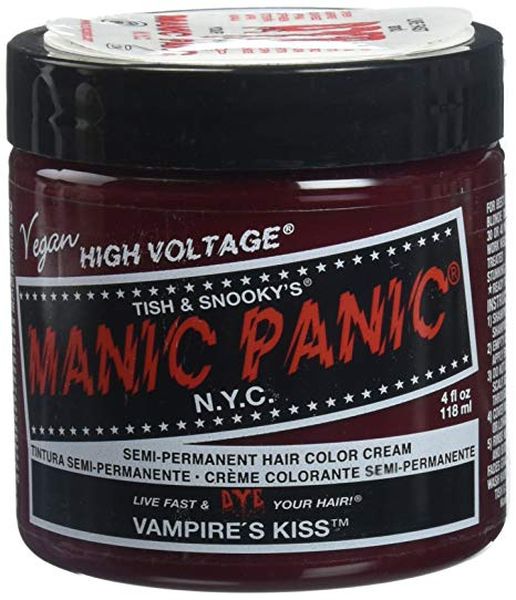 The Manic Panic is a brand which is 100% vegan. It's semi-permanent, meaning that the color will fade with every wash. When applied on lighter hair, the color is more vibrant which would stay for about 8 weeks, but darker colors fade faster. As for color choice, they offer an incredible 50 choices, from light pastels to intense colors such as Cleo Rose and Purple. It is a gentle hair color which users recommend highly, as being the best for damaged hair.
LUSH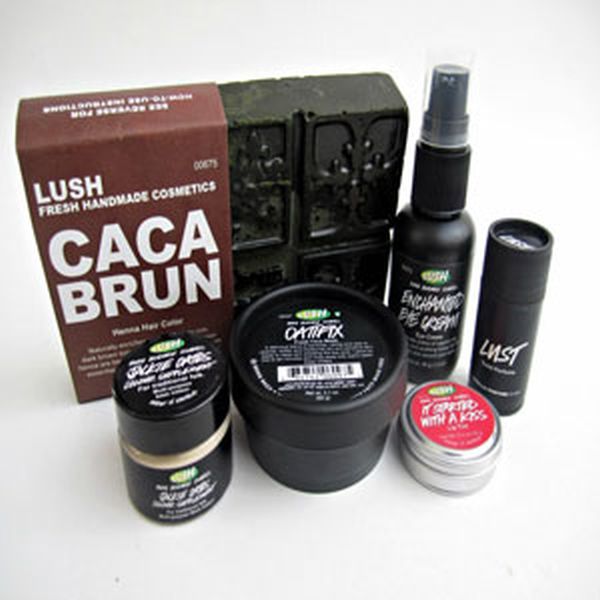 LUSH is a brand known more for their themed, colorful bath soaps. They also have really nice, completely vegan hair dye, based on henna as the main ingredient. There are 4 shades on offer, such as Noir, Rouge, Brun and Marron. Additionally, they have cocoa butter and essential oils.
Arctic Fox Hair Dye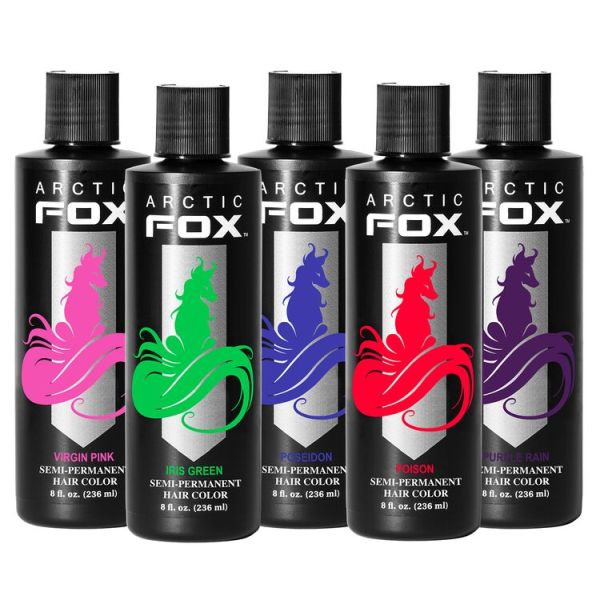 This maybe the vegan hair dye which you would really like. The hair dyes are semi-permanent, vibrant and long lasting. They do not have any peroxide, PPD, ethyl alcohol, and ammonia which makes it eco friendly and the non-GMO protein conditioners make the dye better for your hair. Best of all, 15% of the profits are donated to a charity which prevents animal abuse.
The Henna Guys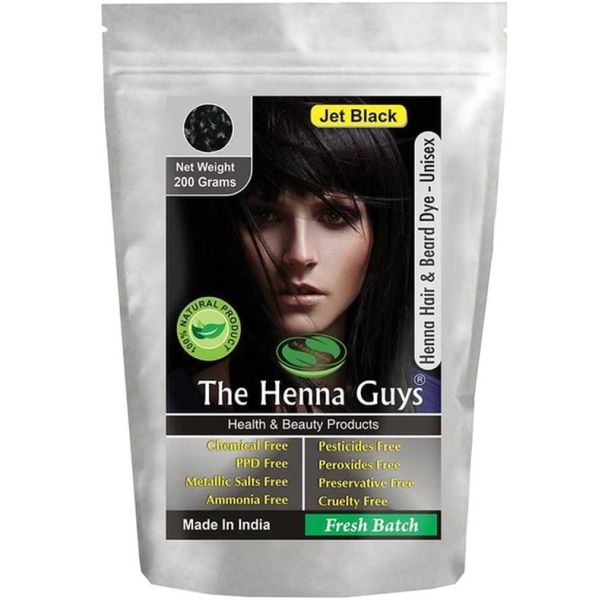 It's 100% vegan, 100% natural and also 100% cruelty free, as claimed by the company. Choose from their 11 colors and as it is pesticide free, metallic salt free as well as chemical free, thus making this hair dye safe for the environment.