For many anglers, a spinning rod is usually the only way to go when it comes to fishing for trout. It gives you higher odds of catching trout irrespective of where you cast your rod on the stream. However, having a spinning rod at hand doesn't guarantee that you will go home with a plentiful catch. There are several tactics that you need to implement for this gear to work for you. If you are looking to hook plenty of trout with a spinning rod, here is a guide on how to do so.
Find the Best Spinning Rod for Trout
Before we get to the techniques on how to fish for trout with a spinning rod. The most important thing to do is getting your hands on a quality spinning rod that is up for the task. You don't need to invest in something so pricey. The objective here should be buying a spinning rod on your budget that will make catching trout a breeze.
Here is what you should look for when choosing a spinning rod:
1. The Length of The Rod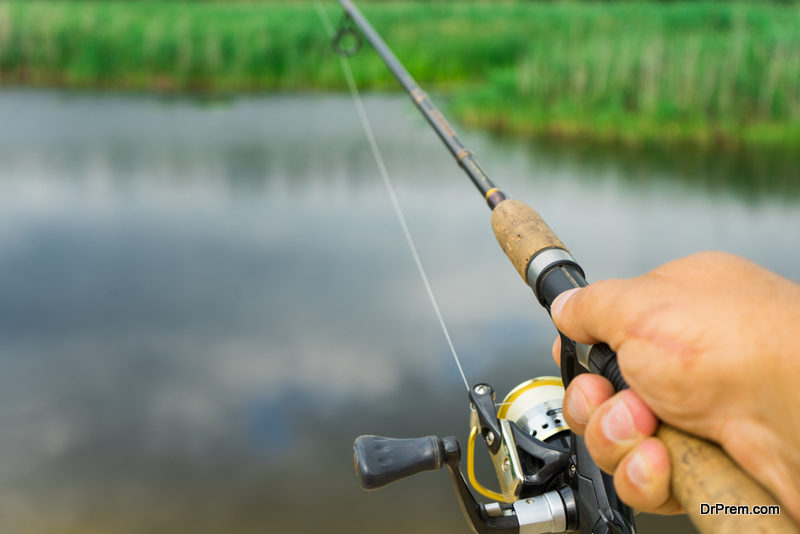 The length of your rod is dependent on where you intend to be fishing for trout. However, a 6-foot length rod is ideal for most fishing scenarios. For those fishing mostly in overgrown riverbanks or wooded lakes, it is easier working with a shorter rod. It will minimize instances of tipping on trees and twigs, thus scaring the trout.
2. Rod Power
A light power rating is more ideal when fishing for trout. This is because it merges better with a lighter weight line. Ensure you confirm the weight details on the rod before buying it.
3. The Rod Action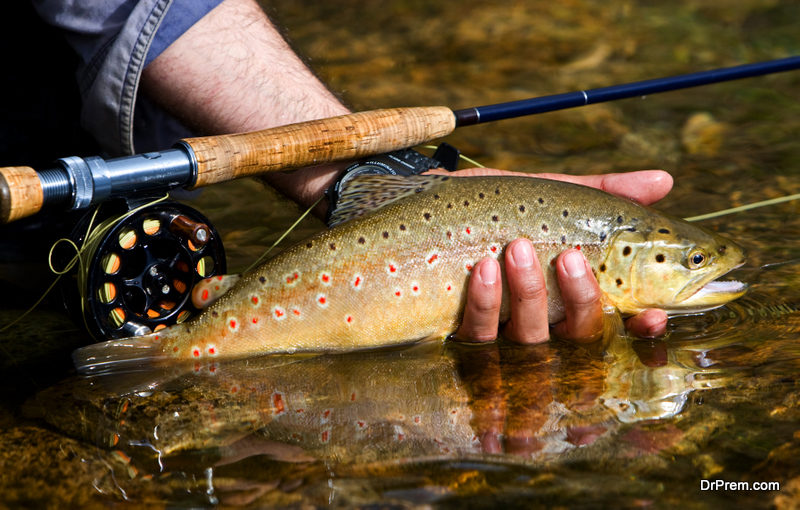 This refers to the extent to which your rod will bend when a trout bites on the lure. You should pick a rod with an ultra-fast action rod that allows you to feel every movement when fishing.
4. The Construction of The Rod
The build of the spinning rod also matters. You need to pick a rod that is durable and flexible. It should also be strong enough to endure being in the water for long periods. The handles should be gentle on your skin and offer sufficient grip.
5. Work Upstream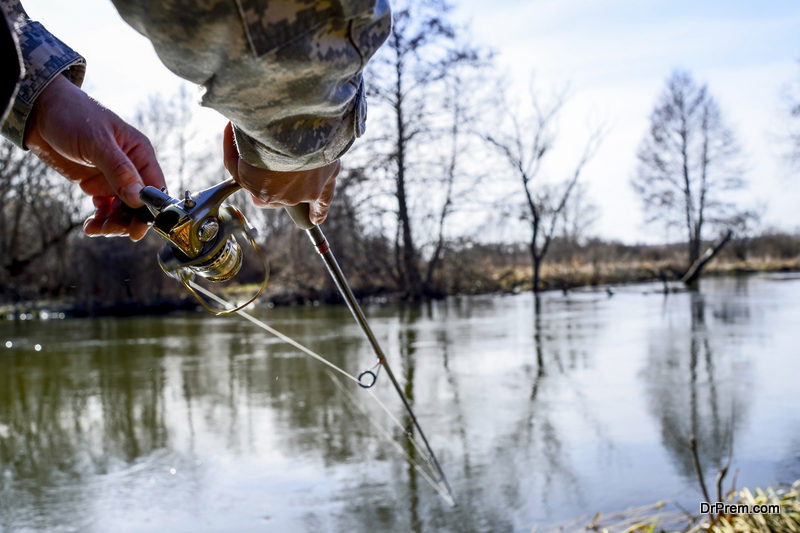 Now that you have setup up your spinning gear for trout fishing, you can confidently head to the river or stream. As you fish for trout, you should know that trout are smart and visual. The second they notice any activity on the surface, you can forget about catching anything. It is always a good idea to head upstream. An adventurous angler is more likely to catch trout than a lazy one. Wade a little deeper and tromp through thicker bust till you find a great spot.
6. Make Use of Strike Indicators
If you decide to follow the above technique, then you will observe that it is a bit challenging to feel any action on your spinning line when drifting downstream. The good news is, there is a fix for this. You can use strike indicators and fit it a couple of feet above the bait. Whenever a trout bites on your lure, you will notice some movement on the indicator that you might not have felt on the spinning rod.
7. Use the Right Bait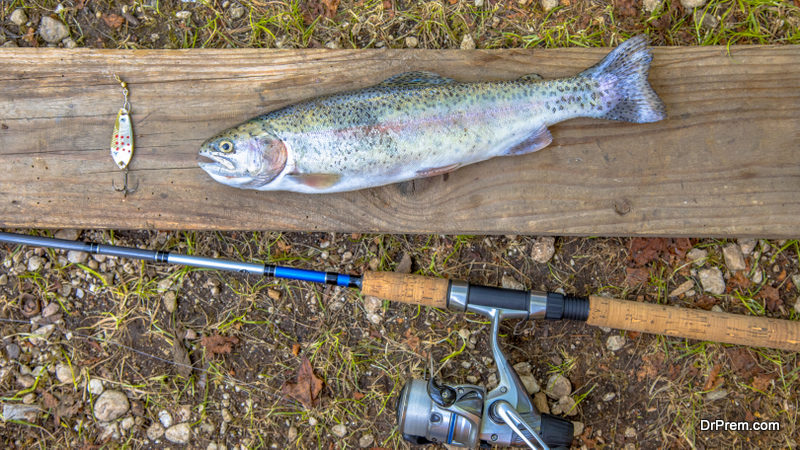 As you focus on picking the right spinning rod, don't forget to consider the bait you are using. As you may know, stocked and wild trout feed on different baits. Stocked trout can be caught using any lure. However, native trout tends to be very selective. You need to do your research and know the type of trout available in that particular fishing ground. If you are catching native trout, kindly stick to live bait such as worms and minnows. You could also use other lures as long the do imitate natural sources of food. For stocked trout, you can use salmon eggs, cheese, and dough balls.
While we are still talking about bait for trout fishing, you need to ensure that it is moving. If you have used live bait in the past, then you can bear witness that trout will always strike on it the moment they see it. If you intend on using dead bait, ensure that it is moving.
8. Pick Your Moments and Be Mindful of Your Visibility
Trout have great vision. They can quickly notice when they are being hunted. This is why you need to pick your moments wisely. Always go fishing after dawn or before dusk. The reason behind this is, during these periods, the lighting is insufficient, and they can't see you nor the spinning line.
You could also fish for trout during any time of the day. You, however, have to be very mindful of your visibility. Use thinner lines always. And don't forget our second tip about casting upstream. This is because trout usually face upstream and won't spot you coming from behind. With these guidelines on how to fish for trout with a spinning rod, you can be assured of getting more and bigger trout from your fishing expeditions.
Article Submitted By Community Writer