There is no doubt that we live in an environment facing pollution, wastage and depletion at many levels. Strangely, it does not seem to matter to some people, but their numbers are decrreasing by the day. If you belong to the other category, i.e. people who are concerned about the environment, your ecofriendliness will definitely extend to many areas of your life. You can lower your environment impact by choosing an environment conscious restaurant when you dine out. Here are some ways to discover most eco-friendly restaurant:
How to discover most eco-friendly restaurant near you
1.     Look for Green Certification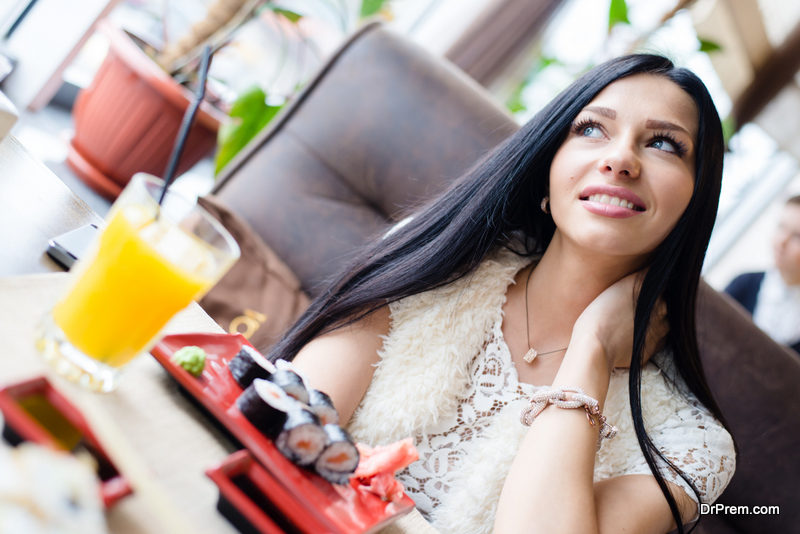 There are some associations which certify restaurants in the US, such as the Green Restaurant Association. There are 700 restaurants which have been certified, and you can check for that certification. The restaurants are certified according to their water use, energy efficiency and recycling, sustainable food, disposables and furnishing and building materials, and pollution and chemical reduction.
One of the ways on how to discover most eco-friendly restaurant near you is to go online and Google it, or try some food apps which have listings for all types of restaurants.  A restaurant which follows sustainable practices, is considered to be green, anywhere in the world, whether it is formally certified or not.
2.     Choose a place which sources ingredients locally
The place which you are looking forward to dine in should ideally source the ingredients locally. This will support the local farmers and better still would be to source organic ingredients, which would create the demand for more organic produce and help ecofriendly farmers. So when you are interested in eating green, then you must select the restaurant which has low carbon footprint due to the travel miles attributed to the food.
Some restaurants have their own vegetable gardens from which they pick the most fresh and delicious veggies to cook their dishes. The taste of dishes cooked with organic, chemical free vegetable plucked the same day. It is something which you will always remember.
3.     Ask for fair-trade coffee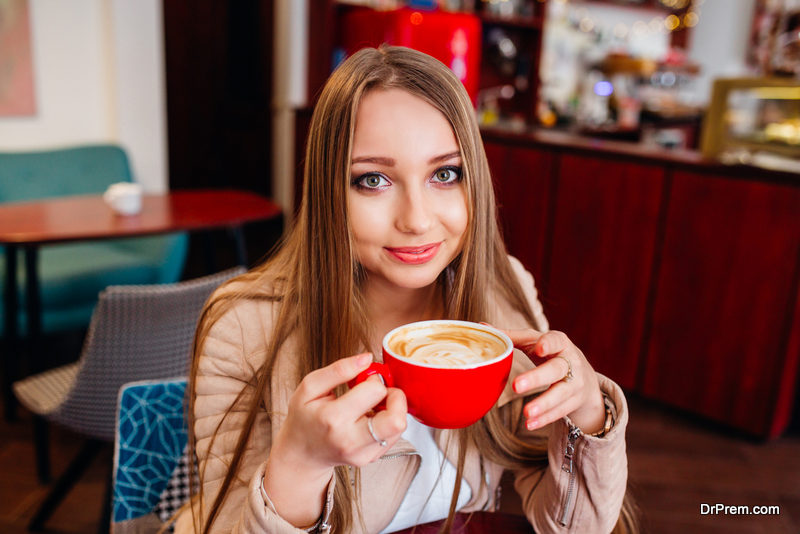 Restaurants which serve coffee or coffee outlets should serve coffee which is certified by the Rainforest Alliance. The Alliance certification means that the coffee grown is done using sustainable practices. This means that on farms which protect the river, soil and wildlife, the plantation workers are always treated with respect and paid good wages and they have access to the medical care and education.
You can sip your favorite coffee, when you have the knowledge that it has been sourced in a humane manner, without harming either the environment or the humans involved in it. How do you find out if the coffee shop you frequent is green and supports fair-trade? Just ask them!
4.     Does the restaurant conserve water?
Statistics reveal that an average of 300,000 litres of water is used by restaurants. There are many ways in which this amount can be reduced. You can find out if the restaurant you are in uses water recycling/treatment methods and so on. The bathrooms and kitchen sink would have low flow faucets, to help conserve water. This is one of the ways to discover most eco-friendly restaurant near you. Some restaurants may not be certified, but they might put up signs indicating that they have a water treatment plant on site.
5.     The furnishings are nature friendly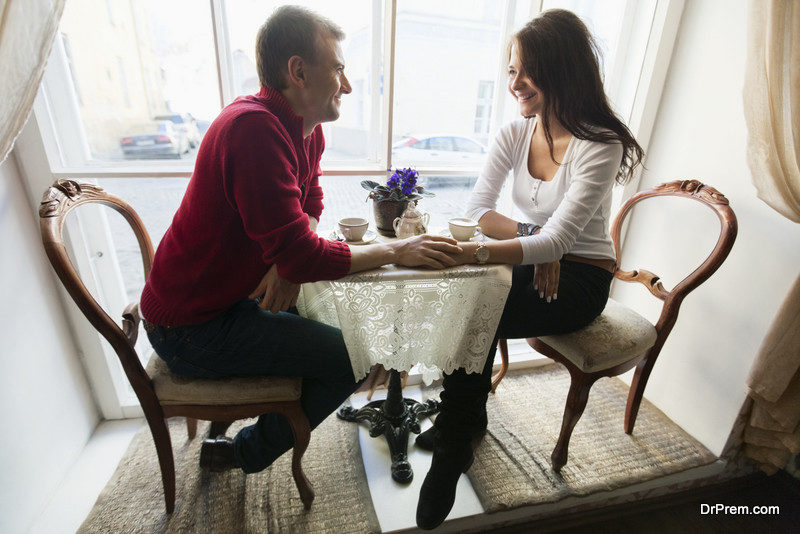 The furnishings and decor are a revelation of the restaurant's philosophy. You won't find any plastic furniture in a green restaurant. The interiors will use recycled wood/other reycled materials or bamboo. Natural materials decor and wood gives an attractive and unique look to the decor.
6.     Cutlery would be eco-friendly
Plastic disposables are the worst items which pollute the earth. Restaurants and food outlets are one of the main sources of plastic pollution, as they use maximum number of plastic cutlery and other tableware. When you are eating green, you should do so using cutlery which is also green, ie. not plastic but metal. Some restaurants might use edible cutlery too. Reducing plastic is one of the main goals of environment conservation and therfore, plastic disposables are a strict no-no.
If a retsaurant calls itself green and uses plastic disposables, then you should call it out for being a fraud, and greenwashing people. A truly green restaurant will never use plastic, so this is among the simplest and most obvious ways to discover most eco-friendly restaurant.
7.     The restaurant has effective waste management tactics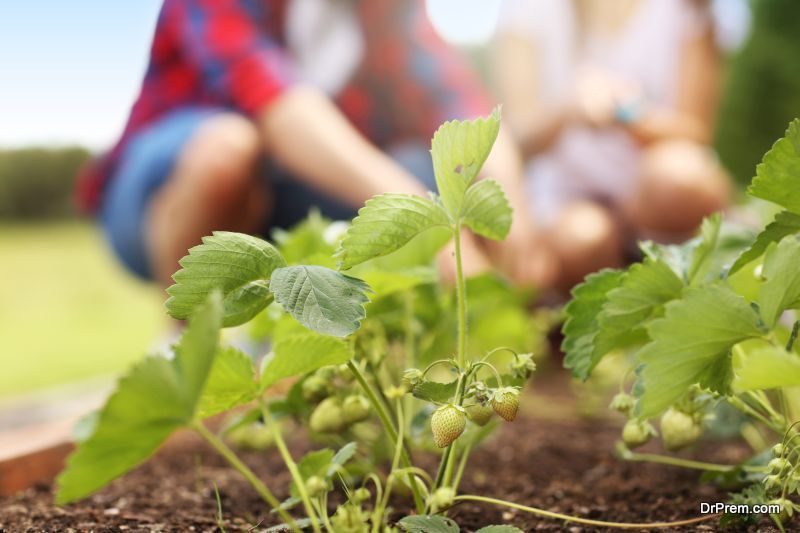 Waste is produced in great quantities in restaurants, so they have to have to proper waste management practices in place. Recycling and reusing and composting the left-over food is desirable. The chemical free fertilizer produced in this manner can be used in their own vegtable or herb garden.  Besides, they will have recycle bins for staff and guest use.
8.     Try eating vegetarian
Eating meat adds to your impact on the environment. Experts suggest reducing meat eating, and when you do eat meat, you should eat meat which is derived from hormone free, grass fed animals. In your quest to discover most eco-friendly restaurant, try eating at one which is vegetarian, and the food being sourced locally and if it organic even better.
Being vegetarian and vegan is certainly eco friendly and with you and other people looking for ecofriendly places to eat, the demand will lead to more such restaurants to open up. Your food choice matters, so you can make a difference by choosing to eat more vegetable based dishes rather than meat, dairy or fish.
9.     Check if it is energy efficient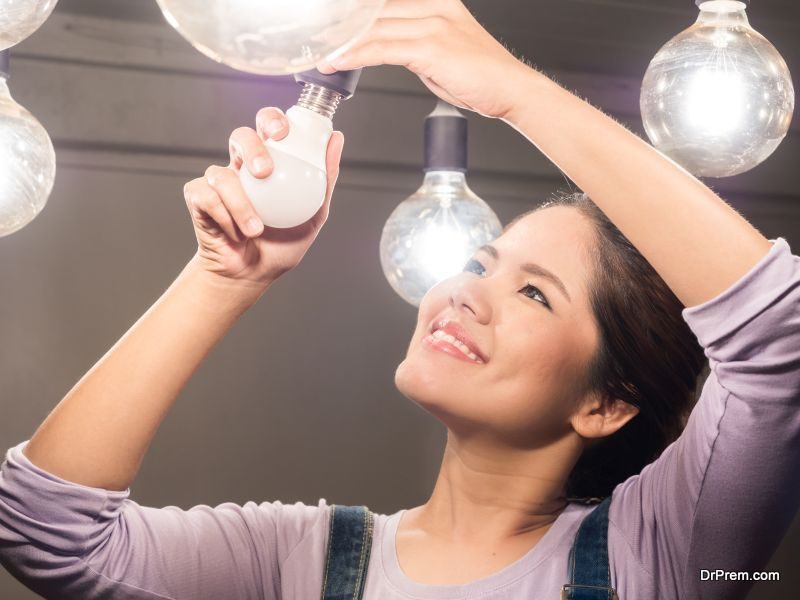 Restaurants consume a lot of electricty, as they have to light up the premises amply. One way to discover most eco-friendly restaurant is to check if they are energy efficient – does it use LEDs lights such as solar or other green energy, or if there if enough ambient light to light up the eatery naturally.
You can do your bit by bringing your own mug/s for coffee or tea, eat vegetarian/vegan/chicken, drink alcohol which is produced closer to home, and order small amounts of food.