It is often said that Home is the reflection of the people who live in it, and therefore every person wants to personalize the interiors of their house to suit their taste and personality. Though, it might sound simple, doing this is very difficult and requires great amount of time, effort and money. But lately, people have found a new and very simple way to compliment the interiors of their home by simply painting their hardwood floors in different colors, shades and themes. Painting hardwood floor is also an inexpensive way by which you can make old and worn out wooden floor look as good as new and that too within your budget. Some of the world renowned interior decorators have also supported this move and suggested some innovative ways in which you can revamp the look of your home interiors by just repainting your hardwood floor. We shall discuss the same below: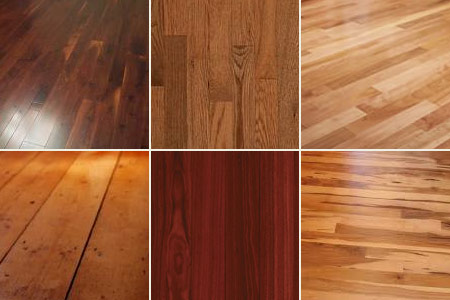 Color co-ordination
The first thing you need to do to pick the right color for your hardwood floor is to click some pictures of your house in which interiors can be seen clearly. Take these pictures to the flooring paint showroom, and ask them to show some samples which would suit the theme of your house. If you don't like anything suggested by them, you can try creating one yourself by going through flooring colors they have and matching them with cupboards, curtains, furniture and other items of your house.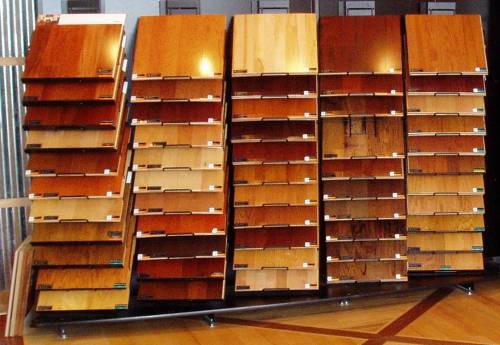 Short listing and cross checking
Pick maximum three hardwood floor colors which you think are best suited as per the interior décor style of your home. Ask the flooring paint shop keeper to give you a sample of all three colors on a piece of wood similar to the floor wood you have. Bring these samples home and try matching them again and visualize how they would appear in totality? You can also seek opinions of others like other family members, neighbors and friends on this.
Daytime vs Night time
One of the common mistake people commit while choosing flooring colors is that they only match them with interiors during day time. But most of the wood floor paints change shades in natural and artificial light. Therefore, the color you picked might not remain the same during night as compared to the day. To avoid this confusion, cross check the 3 hardwood floor color samples with interiors at night time under artificial lighting.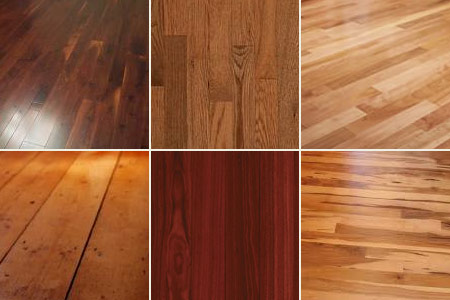 Elimination
This is the trickiest part of all, because you need to finalize the color of the hardwood floor. But, however difficult it is you need to pick one color, and most of the times people pick the one which scores the most during the entire short listing process. And as mentioned before, the house represents people who live in it, if you are completely satisfied with the selection you have done, it is definitely going to please everyone who sees it.
Type of wood and flooring color
Generally, if you are using wood with red undertones such as cedar or mahogany for flooring; light shade of green or a mix of yellow and green would give the room more open and cozier feel.
If using orange shade wood such as fir, oak or maple, floor color with tones of blue and hint of green will look the best
If flooring is constructed using bamboo, birch or pine which has yellow undertones, Violet color bordering blue shade will enhance its looks.
A safe way to choose wood floor color is by picking Brown color, which is neutral and works best with floor made from teak, ash or walnut.
Décor style and floor colors
For contemporary décor: High glossy solid color such as dark brown or gray works the best.
For traditional décor: Pick color of your choice for flooring and then give a nice two inch border with a contrasting color either in dark or lighter shade.
For Country décor: You can try the tried and tested diamonds and checkers style, in which u can leave the diamonds in natural wood color.