If you are keen to design your new home, the best way to go about is to use a house building plan software. The beauty of a house building plan software is that it can help you design eco-friendly homes, exactly the way you desire. But before you get all excited, make sure that you keep all the important points in mind and select an appropriate home building plan software. Here, find some software that you can use for designing environmentally friendly homes.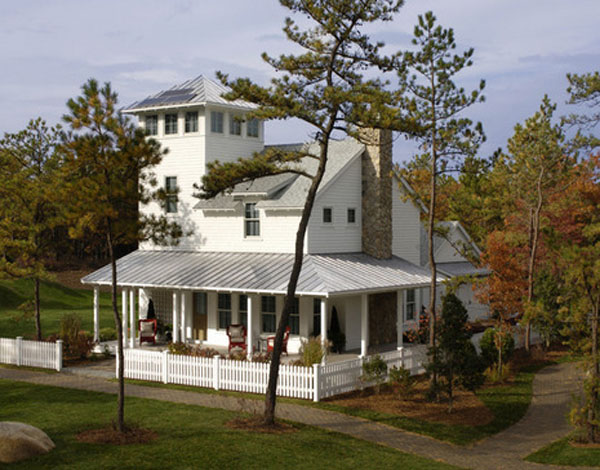 Eco-Friendly Home Building Plan Software Essentials
When it comes to choosing a house building plan software that enables you to design eco-friendly homes, the key is to look for one that offers video tutorials. Because these tutorials will help you learn how to effectively utilize the various features and drawing tools offered by the software. Good house plan designing software offers a vast collection of room templates as well as full house plans that can be edited to suit your personal requirements. Whether it is designing the façade of your eco-friendly home or creating the basic floor plan or even if you simply want to change the size of the room and location of the furniture, your home design software should offer simple and above all easy to use tools and features!
Right from roof load, insulation, wall covering, flooring, exterior siding, ceiling and house height specifications to cooling calculations and designing green kitchen, your eco-friendly home designing plan software should offer complete assistance and help you design a energy efficient home plan with ease.
Useful Software for Designing Eco-friendly Homes
Following are some of the softwares that you can consider using for creating eco-friendly home plans.
Mac Home Design Software
This particular software can help you design beautiful and energy efficient house plans that are completely affordable as well. It can provide you suggestions regarding the "green" features and elements that you can consider including in your abode. Remember, designing eco-friendly home implies that you will be able to save a lot of your money and even the environment at large. If you want to design aesthetically beautiful homes keeping plumbing, infrastructure and electrical aspects in mind, then this software can offer the perfect solution.
Envisioneer Express
Envisioneer Express is simple to use and is packed with useful tools and features that are perfect for designing eco-friendly house building plan. It allows you to create a terrain of your own choice and design roofing system, stair case, deck, windows and doors and also include cooling and insulation systems in your plan, in the most environmentally friendly way.
Archicad
Archiad is another useful piece of software that allows you to create architecturally advanced and eco-friendly home plans. It allows you to create effective interior and exterior designs for your energy efficient home.
Sweet Home 3D
If you want to create floor plans and interior designs for your eco-friendly home, then Sweet Home 3D is an apt solution. It features applications and tools that will help you design house plans and the complete layout of your home. Creating façade, walls, doors, windows and selecting textures of your choice are some of the other key features of this software.
3D Home Design by LiveCAD
This software boasts of features and tools that can be used to design eco-friendly house plans keeping all the regulatory standards in mind. It consists of tools that allow you to have a look at your sketches and design images simultaneously in 2-D or 3-D modes. Whether you want to place floor and wall covering or simply design eco-friendly bedroom and kitchen, with 3D Home Design by LiveCAD, designing energy efficient house plans will be fun and easy.
Conclusion
To sum up, no matter what software you choose to design your eco-friendly house plan, what you really need to understand is that it should allow you to make necessary changes as and when required. Also, once you have created your eco-friendly house building plan successfully, you will have to share the same with an architect or house builder, therefore, it is advisable that you select software that lets you share your house building plan files easily. Choose software that lets you export/import your plans to .DWG or .DXF formats so that they are able to open and view it easily using common computer based CAD programs. Now that you have discovered so much about house building plan software, what are you waiting for? Go, right ahead and design your dream abode!