Hardwood lumber is wood in its processing stages. Lumber comes in both raw and finished forms. Various varieties of hard wood lumber are obtained from sustainable forest products and therefore its use in the house adds an eco friendly dimension. This article deals with the various species of hardwood lumber and their various uses.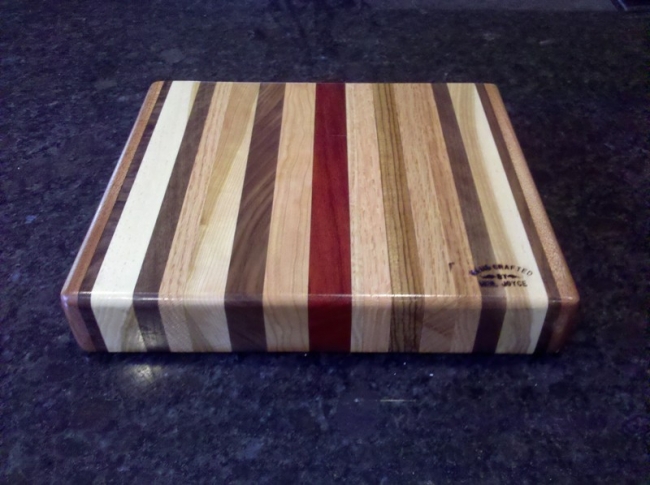 Ash lumber
Ash lumber is a very strong species. Its strength is more or less equivalent to oak. This variety is quite shock resistant and sturdy and is used mainly for the construction of frames, oars, breast hooks, etc.
Cedar
There are several varieties of cedar available in United States. These are almost similar in their characteristics. Naming a few types would be Alaskan yellow, Port Oxford, and Western Redland White Red. Cedars are usually used for interior designing and decoration. During the construction of furniture cedars are greatly in demand.
Cherry
Also popularly known as the black cherry due to its color. One of the drawbacks of this wood is that it is relatively expensive and thus it is used rarely. It is normally used for breast hooks and for the construction of hanging knees.
Cypress
It is found in large numbers in Southern United States. It has natural resin present in it, which helps it fight dry rot. Cypress is not that heavy, ans yet quite strong in nature. It is mostly used in commercial craft.
Elm
It is also called the rock elm, since it is soft quality wood. It does not have A high tensile strength, but is pretty strong with high resistance capacity. It is famous in England for its brilliant planking capacity. This wood is mostly found in the northern regions of United States. Due to its strength and durability it is normally used for construction of canoes.
Fir
Most commonly called the Douglas fir. Fire wood is hard and strong in nature and has very coarse grain texture. The problem with Fir is that it is not resistant to dry rot. Earlier it was used as material for interior designing, shelves and masts. But with time its use changed. It is now being used for planking purposes, especially in commercial vessels. The production of this type of wood is mainly done in tree farms by forest authorities. It is quite abundantly available there.
Honey Locust
This variety of wood is hard and dry in nature. The biggest advantage of this wood is that it is resistant to dry rot. It is used for rough and tough purposes, for example in building tunnels, wedges, cleats and steering wheels etc.
Pine white
This type of wood has many different varieties. It is primarily used in boat building. It is found mostly in the United States. These pine white woods are normally lightweight, smooth in texture and have great paint retention capacities. It is mainly used for interior joining and trimming. Sometimes it is used for planking as well, but since it is not water resistant; it is not always preferred.
Pine Southern
This is the best wood when it comes to planking. Due to its hard and strong material it is always preferred, especially for marine purposes. One of its drawbacks is that this wood has very heavy resin, which would be visible through the paint in the season of summer. But, this can be called an advantage too because it is also aiding in making the material of the wood rot resistant .Commercial vessels highly demand in this variety of wood. It is also used for interior designing and framing. It is very strong and durable in nature and that is what makes it very attractive to the customers.
Conclusion
All the verities of wood mentioned above are the top and best qualities of Hardwood Lumber. These verities are multipurpose in nature and hence are highly in demand by various sections of the industries. Interior designing, commercial vessels and others are truly incomplete without these varieties of Hardwood Lumber.
But, one caution for all; do measure the required quantity accurately before you go to purchase hardwood as it will reduce waste as well as negative impact on the environment.