Solar and wind energy is taking over and replacing traditional power generating resources. Yet some companies simply refuse to change. That is all the more true in case of Apple's iCloud that has been touted to be powered on 'dirty electricity' and to oppose this 'Greenpeace' has decided to protest in a unique way at the San Francisco headquarters of Apple.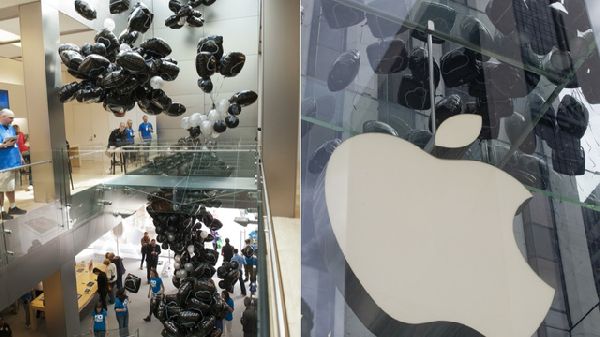 Apple is facing a hot protest from Greenpeace today. Apple earns more than good profits by the sale of its all time consumer favorites like the iPhones and iPads, which are sold out in bulk every day. So if there is anyone who can easily afford to spend money on green technology, it is Apple. But, unfortunately in a yearly report of grading the companies on the basis of their contribution in the preservation of the environment, it was revealed that although the IT leader had built several data centers in region, it was found that it these centers depended on coal for their functioning.
According to Greenpeace, Apple uses huge amounts of power from coal, in fact it uses relatively the highest amounts when compared to other companies. In their cut throat competition for the cloud, all tech companies are leaving a stalk of pollution that comes from the dirty energy sources, such as coal and other fossil fuels that they use for their data centers. Greenpeace wants all such companies to use renewable energy instead of energy driven by fossil fuels to power their data centers and as Apple already has a large following so they have targeted this company and filled their headquarters with black balloons as a mark of protest.
The Greenpeace protesters attacked Apple as they believe that if this leading company takes up active green measures for energy, others will be forced to do the same.
Via: Gizmodo