When it comes to alternative modes of transportation for students within an urban scope, practical solutions are severely lacking in this economic as well as vehicular scheme of things. In this regard, SCAD (Savannah College of Art Design) student Bruce Lin along with Danny Lee Haymond and Andrew Reuther have created the low emission 'Greenhive' system, for a sustainable in campus and city navigation.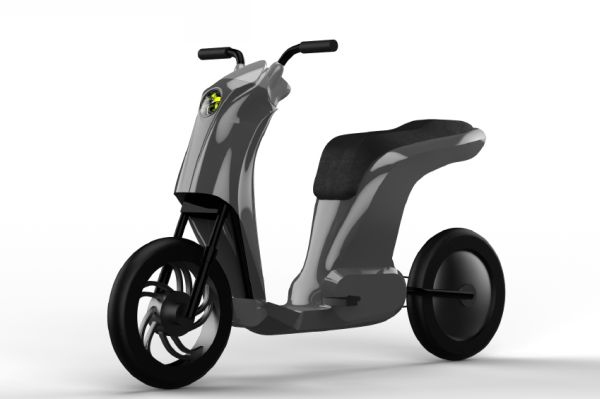 The expansive ambit of their project basically covers a fleet of electric Greenhive scooters that can be used as personalized carriers by the students. The comprehensive design process in itself was guided by several practical 'real time' issues faced by this particular section of consumers.
But, before delving into conscientious functionality, it is the simplistic structural set up that has tickled our senses. The minimalist bearing of the vehicle is complimented by the slender chassis and contemporary lines. The power train in itself consists of an electric motor component within the hubless rear wheel and a sturdy Li ion battery pack beneath the seat. As for some driving oriented features, there is a special in built user interface situated along the handle, which can be integrated with logging on functions through student IDs for security, and also GPS for navigation purposes.
Now, coming to the broader scope of user convenience, the Greenhive system aims to provide a collective solution to the drivers. According to the designers, their indigenous transportation endeavor solves most of the stowage related predicaments like lack of flexibility, pollution and even scarcity of alternative transit systems. Moreover, the bantam mechanism insinuates a higher level of security, because it can only be accessed by consumers armed with specialized passwords.
So, at the end of the day, the Greenhive alludes to a low emission form of maneuvering, which is practical, safe and more importantly convenient for the oft ignored students within a city scope.
Via: LinBruce