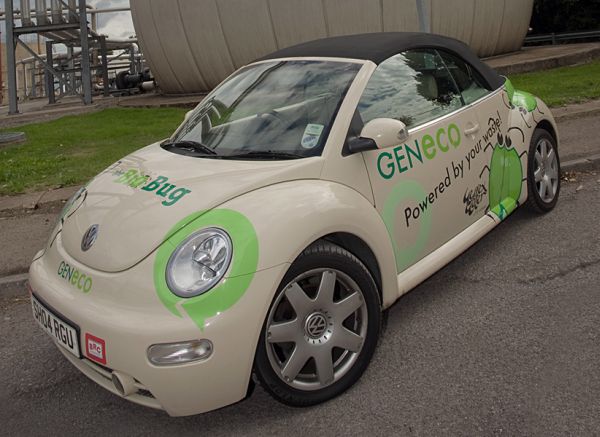 A global natural gas surplus is fading sooner than anticipated. The global recession, combined with a gush in natural gas creation from inexhaustible shale formations in the United States has soared supplies of blue-burning fuel, and reduced prices in late 2008. The economies in a few countries like China, India and Brazil were scarcely touched by the global recession, and now growing quickly as compared to those of South Korea, Libya and Europe whose economies were hit hard. Japan's demand for liquefied natural gas also soared high, after earthquake and tsunami banged out nuclear power plants. It is believed that US will be completely self-reliant for natural gas by 2030.
Need for change
With the increase in fuel prices the pressure to switch to the electric mobility is rising. The political unrest in the countries Middle Eastern countries like Libya, Egypt, Tunisia, Bahrain and Yemen has worked as fuel in the fire. International Energy Agency is working to find out the solution to the problem of energy crisis. The petroleum reserves are already being used and IEA is planning to put 5 million electric vehicles on road all over the world by 2020. The concern for oil security is the biggest factor supporting electrically based mobility system. The main aim is to reduce carbon dioxide emissions from the transportation sector and preserve liquid fossil fuels for shipping over-the-road trucking and airline transportation.
What's next?
1. Whiskey-powered engine
What's new?
A unique car that runs on bourbon whiskey has been created by Kentucky man Mickey Nilsson. The magic car was all set in six months. Consumer version of concept car will be released to the public by 2014. Plenty of researches are going on all around the world for creating alternate fuel cars. In another similar research Scottish scientists have found out a way to fuel car using Scotch whiskey that has 30 percent more energy than ethanol. It might sound weird but it is an environmentally sustainable option.
What difference will it make?
This form of alternative energy option will reduce five to ten percent of petrol or diesel consumption which though is small but will definitely create a huge difference over years. New revenue will be generated for the leading whiskey producers and an eco friendly source of energy will be generated.
Problems:
New researches keep coming up every day but only few are feasible. This technique of generating energy is very old but till now no major get through has been come up so far.
2. Coffee-powered car
What's new?
In a strange invention a unique car has been created that is powered with coffee. It has been named as Car-puccino and is created by modifying 1988 Volkswagen Scirocco bought for £400. Coffee granules need to poured every after every 30 to 45 miles to power this unusual car.
What difference will it make?
Many up gradations and experiments were performed after creating Car-puccino, a coffee drinking car. These coffee powered cars were capable to run at first-class speed and could provide a helping hand to reduce some burden from natural fuel.
Problems:
Like wood and coal, Coffee also produces some carbon content. Moreover, coffee granules need to be dried properly. You need to stop after every 60 miles to clean car filters to get rid of coffee leftovers and tar.
3. Cars powered by heavy metal Thorium
What's new?
A U.S. company has successfully created new electric cars that will be motorized using metal thorium. Thorium occurs naturally and is slightly radioactive in nature. Heat could be generated by warming small blocks of thorium in thorium-based laser. This process generates steam in mini turbines using water and in turn electricity is generated to drive the car.
What difference will it make?
Using thorium as an alternative to power cars is a good option because huge amount of unexplored thorium resources are available throughout the world. U.S alone has 440,990 tones of thorium followed by Australia. But according to some organizations India is expected to have largest thorium deposits ranging from 319,667 to 716,490 tons.
Problems:
Though large sites are expected to be rich in thorium deposits but its distribution is poor. Also the process is quite expensive and converting thorium into alternate fuel will take more years of research.
4. Car running on human waste
What's new?
A car named Bio-Bug has been created by British engineers which is powered using biogas produced from human waste. This car is supposed to be a feasible alternative to petrol vehicles. Human waste from just 70 houses was enough to generate power to run car for 10,000 miles. The starved bugs without oxygen break down into biodegradable material in an anaerobic digestion and produce methane. The performance was remarkable and if this technique becomes feasible it will be a very good alternate to save fossil fuels.
What difference will it make?
Almost 20 million cubic meters bio-gas is produced at Wessex Water's sewage treatment plant in Avonmouth every year. This much amount of bio-gas in generated only from human wastes. This gas can be used to power cars without compromising with their performance. It's a green method of powering cars without producing carbon footprints.
Problems:
The process is under work and is not fully complete. Researchers are working on it to make it fully feasible and commercial.