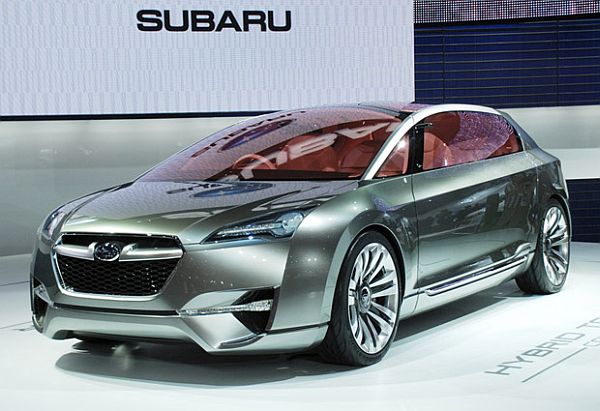 It is rightly said that necessity is the mother of invention. The problem of global warming has forced man to invent things which are tough to imagine. Hybrid cars, said to be one of the most useful inventions by man, have gained increased importance nowadays. Besides reducing gas emissions, these cars cause less noise pollution and are less harsh towards our mother nature. Discussed below are some hybrid cars that can be used by the common man.
1. Lexus to unveil stylish LF-Ch hybrid at the Frankfurt Auto Show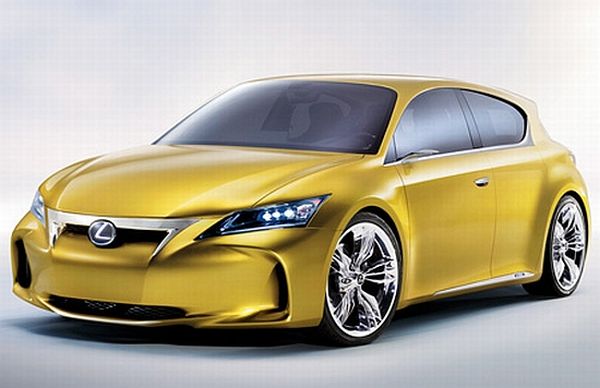 Similar to the HS250h Sedan, this hybrid vehicle comes up with some brilliant features like remote touch controller and feedback system. The one sitting in the front can also control audio, climate and navigation systems with ease.
2. Audi's hybrid Q5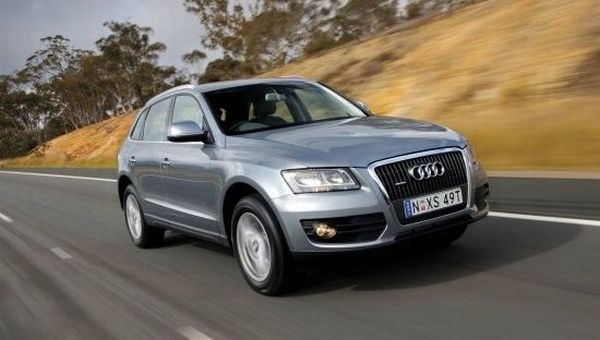 This vehicle from the German car manufacturer will use a lithium-ion battery or nickel metal hydride to run its electric motors. The good part is, the 3 liter gasoline engine would find a good friend to rely on – an electric methodology which could generate 300Nm of power on the highest front.
3. Velozzi's hybrid SOLO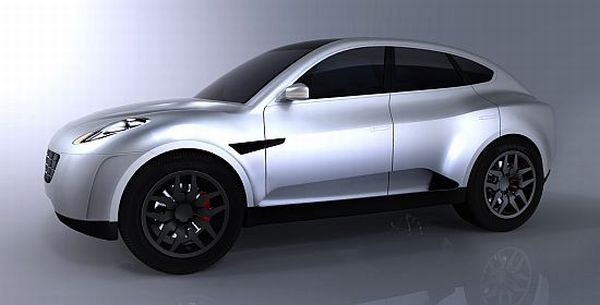 Expected to be launched in 2012, SOLO will be made up of lightweight materials like nanotubes and carbon fibres. The car is supposed to bash off the others when it comes to performance, the highest run ranging in 130 mph. The best thing about this hybrid vehicle is that it is powered by micro turbine technology which will help you run the car on diverse types of fuel like ethanol, methanol, butanol, gasoline, diesel, bio-diesel and natural gas.
4. Mercedes-Benz confirms E300 BlueTec diesel hybrid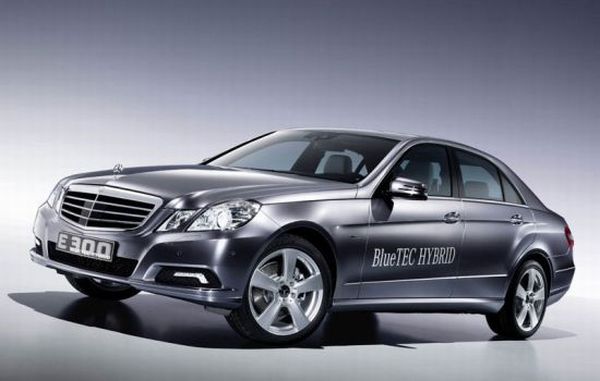 Armed with a 2.2 liter diesel engine, this piece is all set to play havoc in the hybrid car arena, of course for its competitors! The four cylindered engine would allow a decent run of more than 56mpg.
5. Subaru hybrid car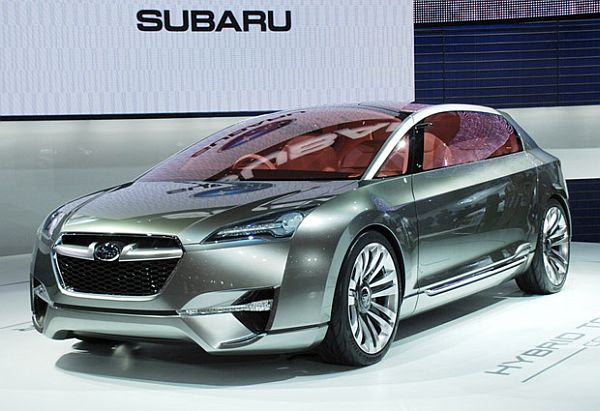 Scheduled to be launched in 2013, Subaru has finally announced officially about its hybrid car. However, the detailed features of the car are yet to be announced. However, if sources are to believed the car will have features similar to the Hybrid Tokyo Concept, Legacy and Imprezza. It is speculated that the Subaru car will have a two liter turbo boxer engine and a CVT. It will also feature a couple of electric motors. Subaru may also incorporate lithium ion capacitor technology in this hybrid auto.
6. Mini Car concept reduces emissions with a hybrid drivetrain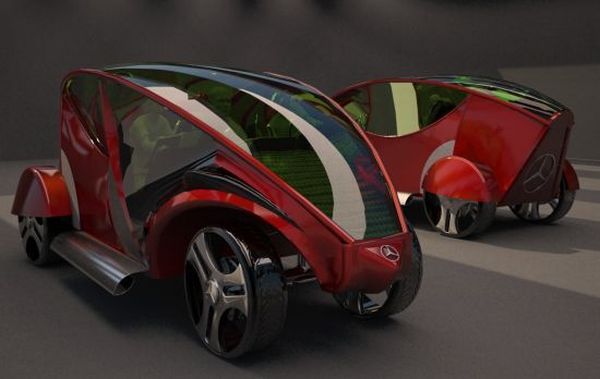 Designed by Alberto Mazza for Mercedes Benz, the Mini Car is a four seater gas-electric hybrid. The car is predicted to attain a speed of about 180kph at the most, and would witness a speed of 100kph in merely 10.4 seconds. Its motors is said to be made up of nickel metal hydride batteries.
7. Axon Automotive hybrid car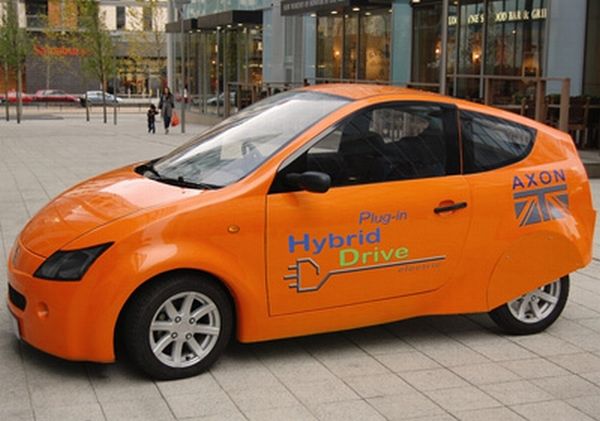 Launched two years back at the Milton Keynes Science Festival, this hybrid car from UK-based manufacturer Axon Automotive, is a perfect example of an eco-friendly car. The car's engine turns on its electric mode for short distances whereas for long distances, the car will run on bio ethanol or gasoline. This car is lightweight because of the carbon fibers. The car emits just 50g of CO2 per km. Another stunning feature is that its seats and doors are made from fabrics and recycled carbon fiber respectively.
8. Audi A9 Hybrid concept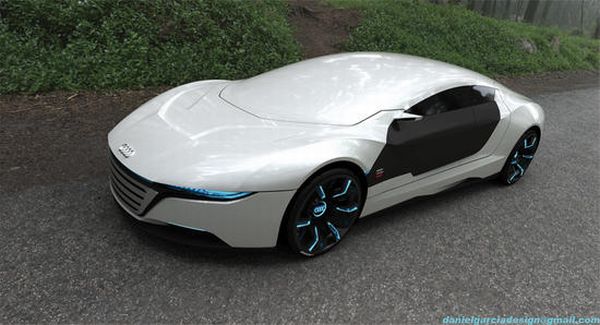 None could have imagined that a car could repair itself if damaged. Well, this car is a perfect example of this concept. The car has a windscreen and its roof are formed in such a manner out of nanotech material that it repairs itself automatically if damaged. Further, one can change the color of this car with one touch button as it is made up of a special "electronic paint". The proposed advanced version would contain an internal combustion engine, resulting in a better, low emission and ecofriendly hybrid.
9. 2010 Hyundai IX-Metro low-emission vehicle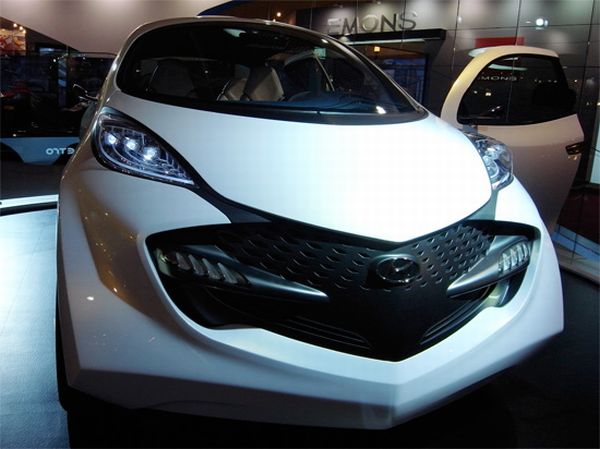 Launched at the 2010 IX-Metro concept car at Design Korea, this car is powered by a hybrid engine and produces 80gm of CO2 every km. With a capacity to generate 93KW at 6000rpm, this car has an engine made up of three cylinders. An electric counterpart supplements it in the form of a starter motor alternator.
10. E.V.C low-emission hybrid vehicle for all terrains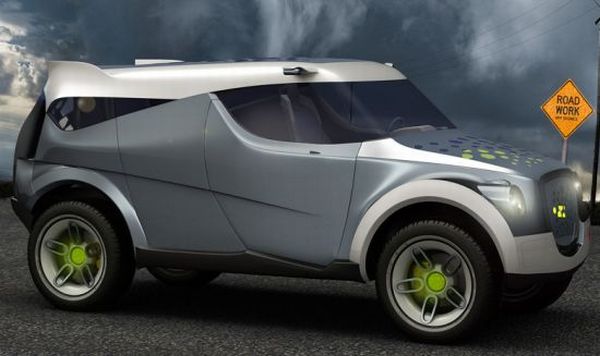 Brainchild of Prodan Dragos, this car has hexagonal shaped windows which act as photovoltaic cells to generate electricity. Coming to the interiors, it has four large seats and its front seats can revolve backwards. Its rear end can be flattened out to provide a sleeping area.