In today's world, where new innovations and technologies are jumping to the bandwagon each day, we are constantly looking for something original and exclusive everyday that could meet our daily needs. Well Rockwell, an artist from New York has recently introduced the Grand iPhone Victrola, a new iPhone speaker that apart from being big is more original than the others, which are easily available in the market.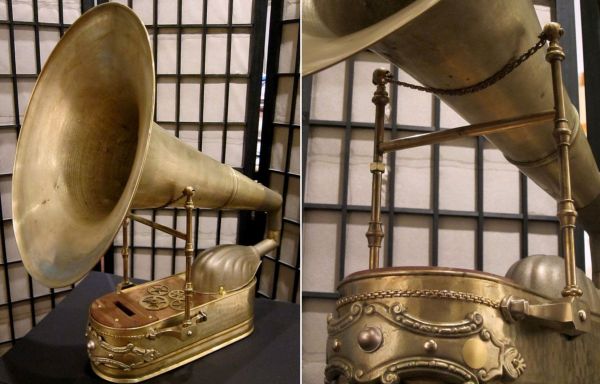 Will Rockwell, is one of the artists, who to a great extent enjoys creating new and original things. Mostly he creates and sells steam punk inspired works of art. The featured Grand iPhone Victrola is made out of a unique and vintage brass gramophone bell. It is exceptionally strong as it is made using copper and brass parts. The device is twenty four inches above the ground and twenty two inches long. The moment you attach it to your iPhone, it will amplify the sound by an additional 12db. The best part of this beautiful design is that it does not require any electricity to intensify the sound of the speaker, so even if there is a power cut, you can still rock out at your favorite tunes. Since it uses inactive intensification it will probably not sound as good as it would if you plugged in, but it surely looks good, and that is all the more important.
Since this speaker is made completely out of recycled parts, it saves the natural resources of the earth and also rescues the things from ending up into the landfills. So if you are looking for a different iPhone speaker then you will surely like this Grand iPhone Victrola.
Via: Walyou