By now, we all have probably speculated quite a bit about General Motor's bi fuel Chevrolet Silverado and GMC Sierra 2500 HD; extended cab pickup trucks. Come April and time for speculation will finally get over with the beginning of the commercial production of these trucks. They will run on regular gas as well as compressed natural gas (CNG) and feature a Vortec 6.0L V8 engine that will enable transition between the gasoline and CNG systems.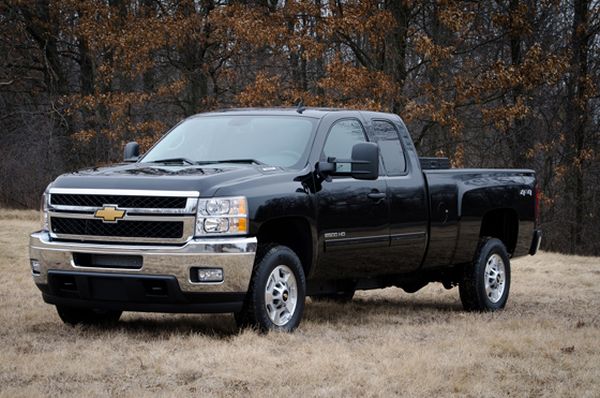 The truck will always start on gasoline and then eventually switch over to CNG within a few minutes of reaching the right temperature. Once the CNG gets over, it will automatically switch back to gasoline. Also the driver will have to option to control this manually through a switch placed on the dashboard.
Its Vortec engine features hardened exhaust valves and it uses a 17 gallon Type 3 CNG tank made out of composite material with a carom fiber wrap. This when combined with a standard 36 gallon gas tank is capable of providing a range of 650 miles.
The use of CNG will result in increased fuel efficiency and at the same time will also lead to reduced emissions, generating almost 25 percent lesser carbon dioxide. Also, with rapid development of infrastructure, the feasibility of the project will not be affected by extraneous factors.
The added advantage of these trucks is that they will be backed with the 3 year, 36,000 mile limited warranty by GM and also a five yaer, 100,000 mile Limited powertrain warranty. With all this it will be able to meet the requirements of the Environment Protection Agency and also get the emissions certificate from the California Air Resources Board (CARB).
Via: Pickuptrucks